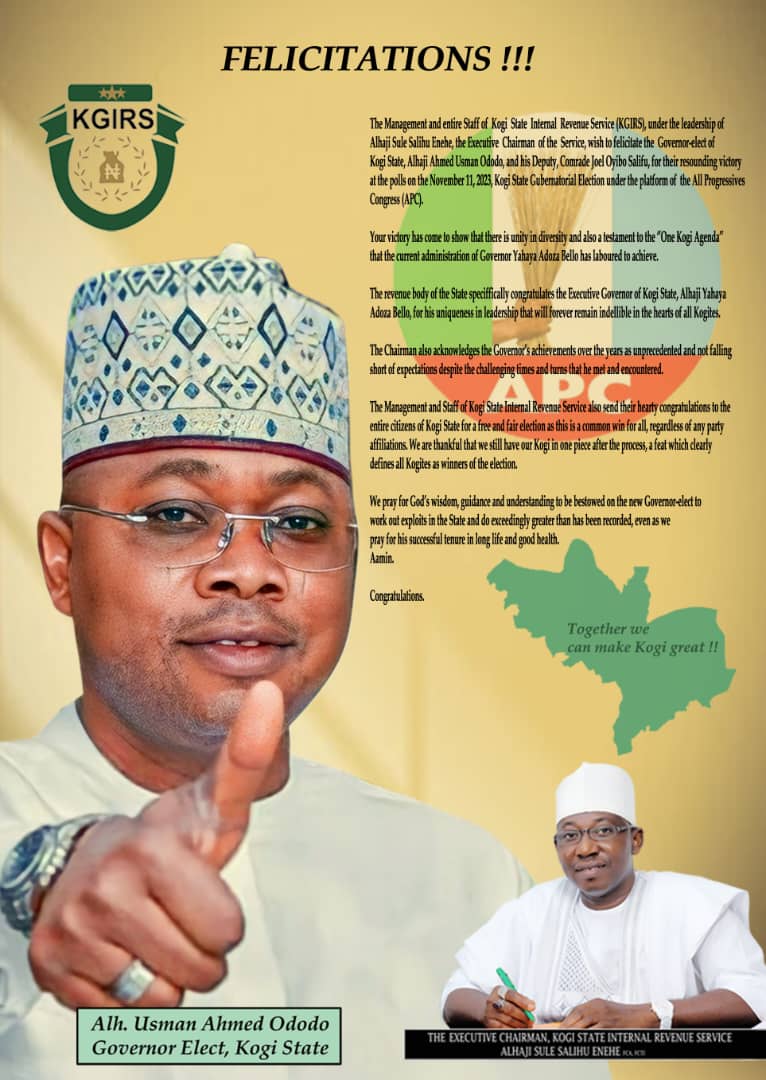 Kogi State Governor, Yahaya Bello has presented a total budget estimate of N172 .09 billion to the state House of Assembly for approval.
The 2023 budget estimate tagged "The Budget of Transformation" was divided into Recurrent Expenditure of N101,299,129,341representing 8.86% and Capital Expenditure of N70,791,657,951 representing 41.14%
While presenting the 2023 draft Budget to the state House of Assembly for consideration and approval on Wednesday at Speaker's lodge in Lokoja , Governor Bello stated that the total Budget package for year 2023 is N172,090,787,292:00 with an increment of N4,788,825,095:00 when compared with the approved reviewed Budget for year 2022 which was N167,301,962,197:00.
Speaking on the total estimated recurrent revenue for the 2023 Budget, the Governor said "the Recurrent Revenue for the year 2023 stands at N111,248,278,186.
"The estimated Personnel Cost, Overhead Cost and Public Debt Charges for the same period stand at N53,512,113,681, N37,080,467,838 and N8,089,621,595 while transfer payments, grants and contribution stand at N2,632,926,227 putting the total recurrent expenditure for 2023 at N101,315,129,341"
Governor Bello who bemoaned the continuous fall in the federwl allocation to the state, said the situation has made the traditional income sources unreliable in the quest for the state government to continue meeting with its developmental goals for the state.
He expressed confidence that while the economic diagnosis may be grim, there are mid-term mechanisms, the state government can deploy to mitigate the effects of these adverse outlooks on the people and simultaneously improve their living standards.
"This is why we have crafted the 2023 Budget as an instrument that will guide our efforts to fire up our economy and keep it burning.
"It is designed to capture only realiable revenues, enhance Internally Generated Revenue (IGR), aggressively pursue repayment of debts owed us by the Federal Government, and continue the process of realizing our investment objectives in Obajana Cement Company and other joint investments.
"The 2023 Budget will focuses on continued provision of physical infrastructure, human capital development, job creation, wealth creation and poverty eradication in our dear State through significant upscaling of expenditures in Health, Education, Agriculture, Water Resources, Environment, Housing and Support for Women and Youth Empowerment programmes" Governor Bello stated.