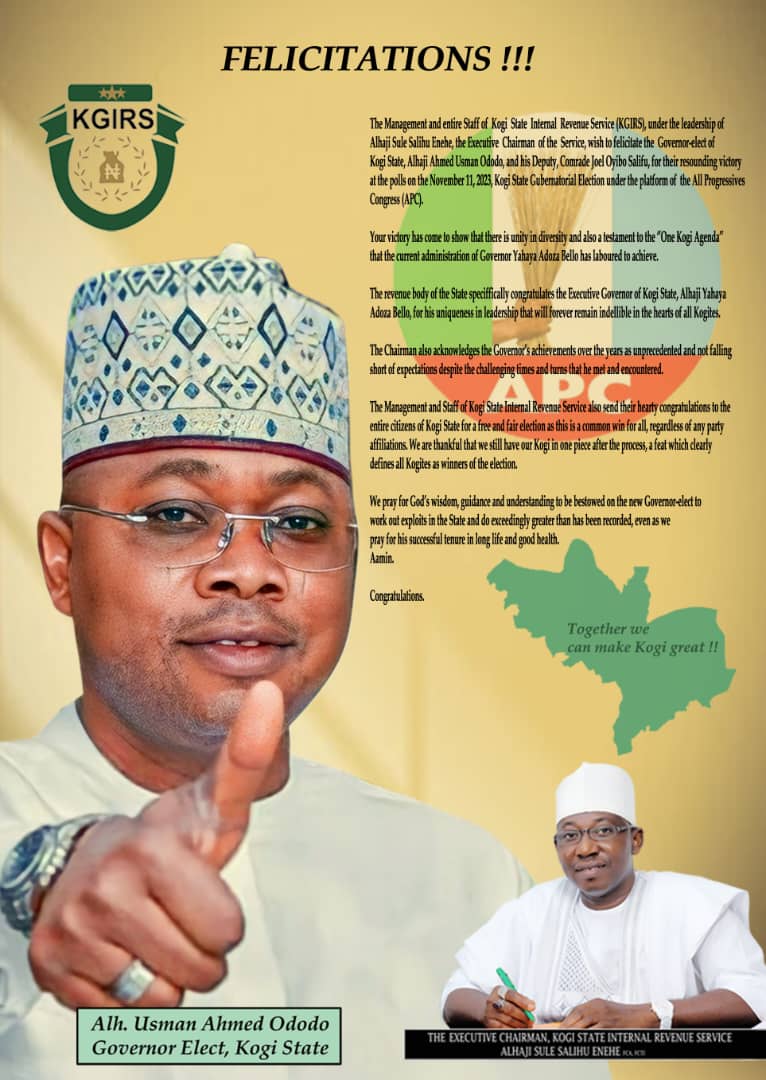 The All Progressive Congress (APC) Obonicha ward in Ofu local government area of Kogi State has disowned Prince Mona Audu as a member of the party for failing to revalidate his membership during the APC Nationwide Registration and Revalidation exercise conducted in 2021.
Prince Mona Audu is the son of late Prince Abubakar Audu, former Governor of Kogi State and Candidate of the APC in the 2015 Governorship election.
At a press conference held at the Secretariat of the party in Lokoja , the Chairman APC Obonicha Ward Peter Onoja, stated that Mona Audu's membership of the party has since elapse and his name and other details about him had been struck out from the register of the party at Obonicha Ward of Ofu local government council.
The press conference held in Lokoja by members of APC was at the instance of the earlier press conference organised by Prince Mona Audu in Abuja on Monday 29th November, 2021 where him and others claimed to have formed a parallel Caretaker Committee of APC under the platform of Progressive Youth Movement (PYM).
The Chairman of APC Obonicha maintained that Prince Mustapha Mona Audu has for long period of time ceased to be a member of the All Progressives Congress in Ward, noting that he (Mona Audu) was disqualified by the Primaries Screening Committee during the 2019 Kogi State Gubernatorial Election for failing to meet the basic constitutional requirements and that he has since boycotted the Party.
He therefore stated unequivocally that Prince Mustapha Mona Audu does not belong to APC and stressed that his activities in the Progressive Youth Movement (PYM) are unknown and unaccepted to the Obonicha Ward, Ofu local government chapter of the ruling party.
The Chairman decried in strong terms the unwarranted and unlawful attack on the members of Caretaker Extraordinary Convention Planning Committee (CECPC) of APC, describing their actions as a plan orchestrated by few members to destabilize the peaceful coexistence of the party.