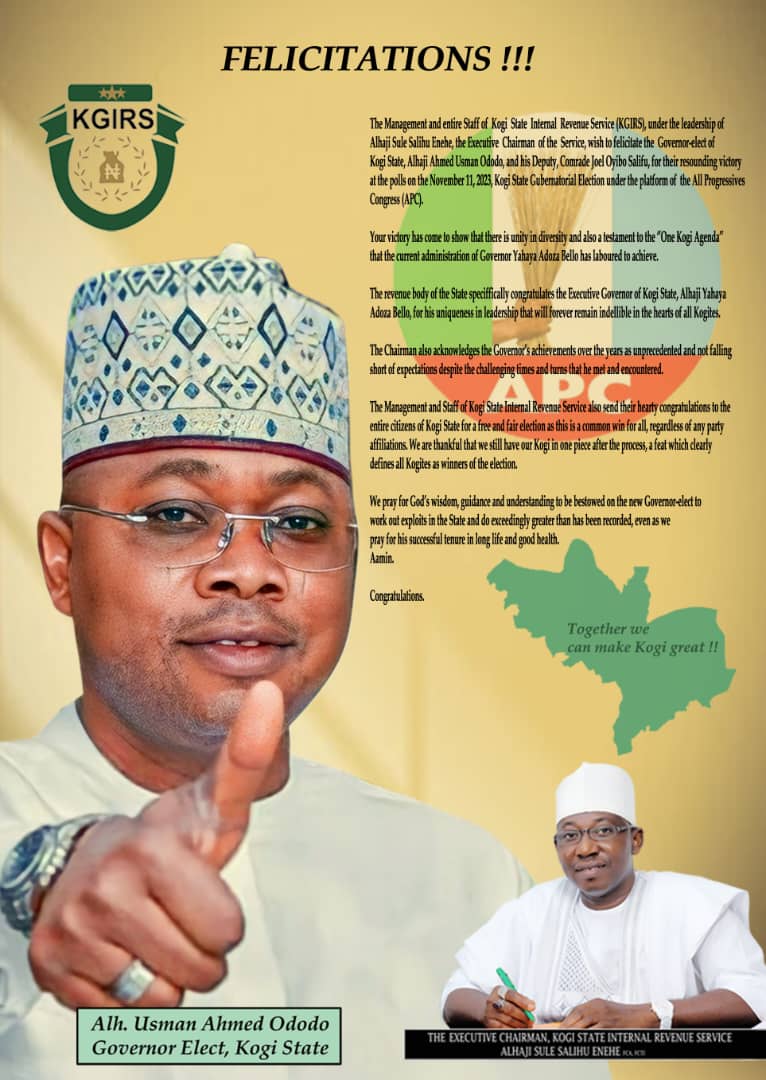 The National Hajj Commission of Nigeria (NAHCON), has Released Hajj fares for all States of the federation including Kogi state.
For Kogi State, the Hajj fares for the 2023 holy pilgrimage is fixed at Two million, nine hundred and nineteen thousand naira (N2,919,000) only.
Speaking with the Executive Chairman of the commission, Sheik Lukman Imam Abdullahi, he emphasize that all intending pilgrims from Kogi State have up to the 21st of April to balance up their deposit up to the Hajj fares (#2,919,000).
According to the Commission, there shall not be any extension after the expiration of the above date. (21st April, 2023)
The Commission also called on those who are yet to complete their documentation to do so without further delay.
Intending pilgrims are to also submit their international passport to the Hajj commission office in Lokoja, adding that the procurement of Visa will commence very soon.
He added that enlightenment programmes , medical screening and inoculation for all intending pilgrims will start immediately after the Ramadan Fast.
For fresh subscribers to the Hajj saving scheme, they have up to the close of work on Tuesday 11th April to enroll as the platform will be closed, for fresh subscribers but remain open to Old subscribers to balance up their payment till the 21st of April.