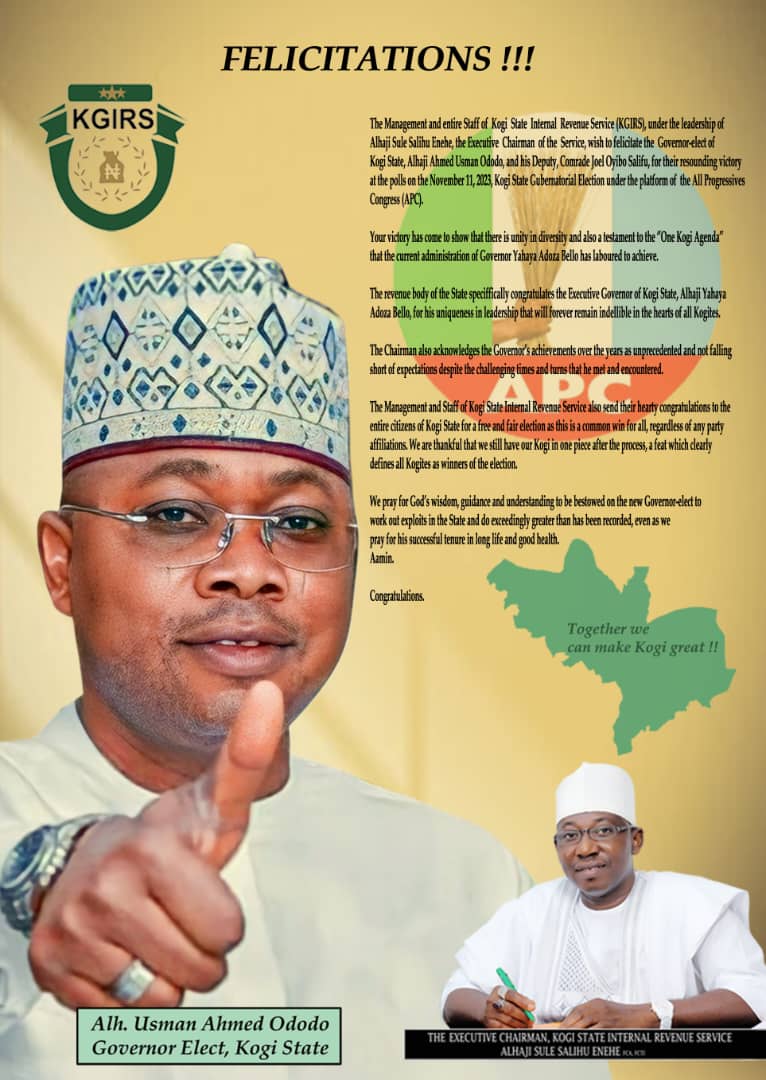 The former Executive Director Rural Electrification Agency (REA) Dr. Sanusi Ohiare has described the proposed establishment of a university in Okunland as timely, a well thought out decision by Governor Yahaya Bello of Kogi state.
Dr. Sanusi stated this sequel to the State Executive Council approval to establish the State University in Okunland.
He expressed appreciation to the State Executive Council for the approval which came three days after he made the clamour when he joined the APC Governorship Candidate on a familiarization visit to the Obaro of Kabba.
Dr. Sanusi was in the entourage of the All Progressives Congress Governorship Candidate, Alhaji Usman Ahmed Ododo to seek the Traditional Ruler's Royal blessings.
He insisted that the APC remains the party for the people of Okun land and described the Kogi State APC standard flagbearer as choice that posses the capacity, working experience to move the state forward.
Dr. Sanusi urged the people of Okunland not to be swayed by sentiments, assuring that with the APC government in the Centre, Okunland should strive to remain with the Party as this will help attract more democracy dividends.