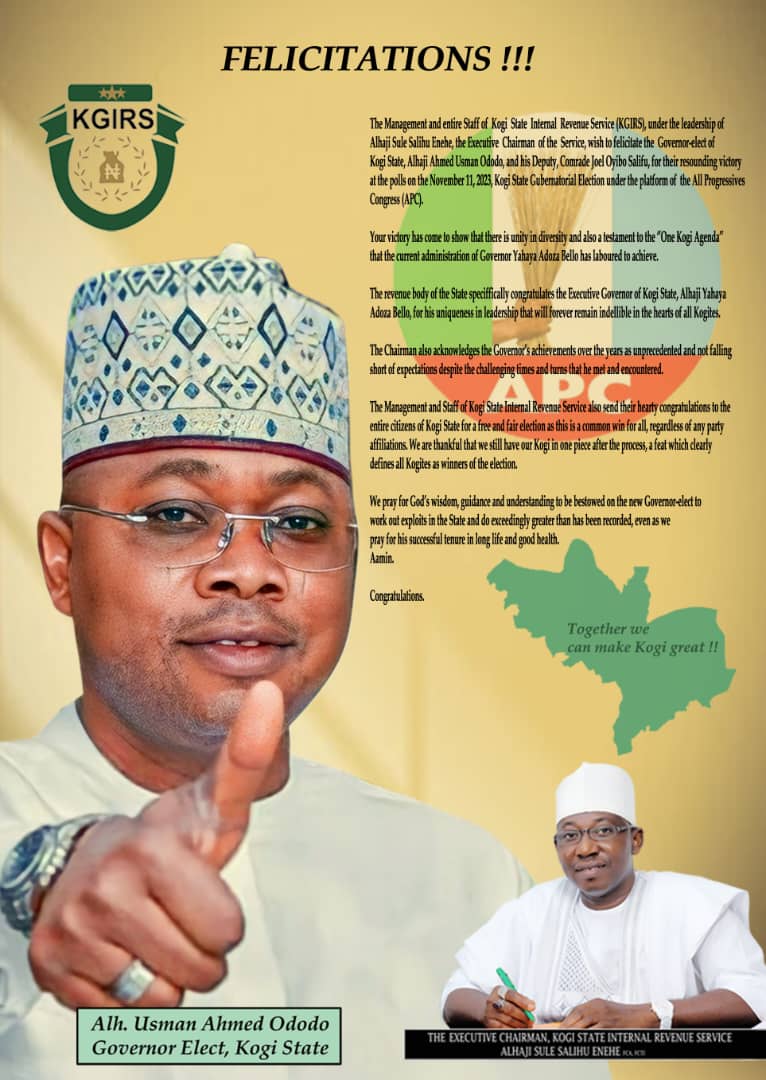 A civil society organization, Conscience for Human Rights and Conflict Resolution (CHRCR) a Civil Society Organization has charged media organisation to create programmes that can enhance Ethics and Integrity in order to eradicate corrupt practices in the country.
The charge was contained in a communique signed by the Executive Director of CHRCR, Comrade Idris Miliki Abdul and
issued at the end of one day workshop on Ethic and Integrity in the fight against corruption organized for Civil Society Organisations and Media in Kogi State held in Lokoja on Wednesday.
The workshop was organized by Conscience for Human Rights and Conflict Resolution (CHRCR) in partnership with Civil Society Legislative Advocacy Centre (CISLAC).
According to the communique, the Media which is been referred to as the Fourth Estate of the realm, as provided in section 22 of the 1999 constitution as amended were empowered to air and produce views, commentaries and information to enhance National Ethics and Integrity.
The communique therefore urged Media organisations to report issues of public interests in fair, accurate, unbiased, decent manner and language that would advance the cause of the country.
"Media were encourage to create products or programmes that can enhance Ethics and Integrity" the communique stated.
The communique which featured presentations on Corruption, described it as absence of ethical conducts.
"Integrity is consistency, uprightness and wholesome conduct. Ethics is important in governance and even among the Civil Society Organizations and the Media. They were described as part of the building blocks of a vibrant democracy.
"This is because popular participation which is an important part of democracy increase democratic legitimacy. Popular participation in a vibrant democracy increase opportunity for active citizenship, increase equality of access to policy and decision-making. It equally increases quality service to the people" the communique said.
The Communique also urged Civil Society Organizations (CSOs) to intensify their activities and apply ethics and integrity, to encourage voice and participation in core value, that promote Democratic Principals, Good Governance, Electoral Integrity and legitimacy.
The workshop had in attendance members of selected Civil Society Organizations (CSOs), Women Groups, Religious and Youth Leaders, Persons with Disabilities (PWD) and Members of Media Practitioners such as Print, Electronics and Online among others.