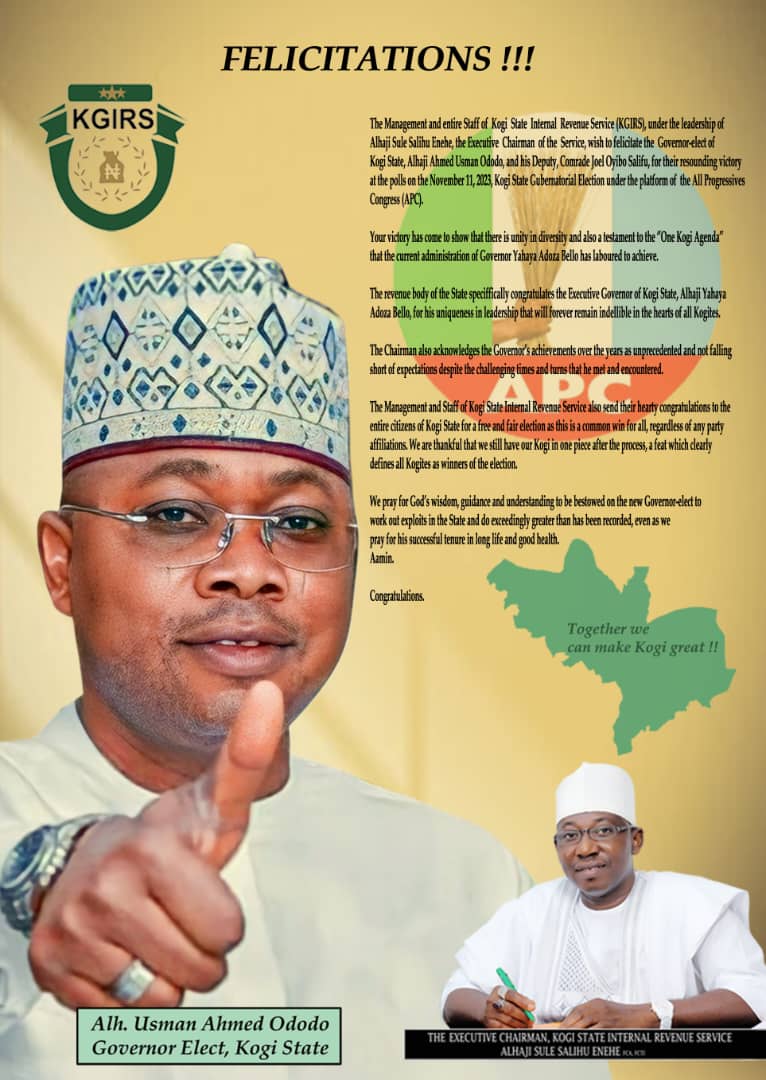 Kogi State Governor, Alhaji Yahaya Bello has reaffirmed the fundamental principle of equal rights to participation and representation for all party members in Kogi State.
The Governor stated this when he received Hon James Abiodun Faleke, the former deputy governorship candidate of the APC in the 2015 election and the current Chairman of the House Committee on Finance.
Governor Bello re-emphasized that within the APC, there exists a level playing field where every member has equal rights and access to the numerous opportunities offered by the party, stressing the absence of hierarchy or privilege when it comes to participation within the party.
Hon. Faleke arrived with a contingent of party members representing all three senatorial districts. This distinguished group included Prof Stephen Ocheni, former Minister of Labour and Productivity; Barrister Dangana Ocheja, the former senator representing Kogi East; Barrister Eke Maimuna Audu, daughter of the former governor of the state; and Hon Duro Meseko, the Deputy National Publicity Secretary of the APC.
Their visit was a clear demonstration of their readiness to actively engage in working and campaigning for the success of the party's candidate, Ododo Ahmed Usman, in the November 11 governorship election.
Speaking, Hon. Faleke explained that their decision to wholeheartedly support Ododo Ahmed Usman's candidacy was reached following a meeting with other party members in Abuja, noting that the meeting was in preparation for the official flag-off campaign ceremony of the APC in Kogi State.
According to him, their dedication to working for the ruling APC is motivated by the broader interests of both the state and the nation, assuring that the All Progressives Congress is united and stronger than ever before.
This development reflects the APC members' unwavering commitment to unity and their collective aspiration for victory in the forthcoming November 11 governorship election in Kogi State.