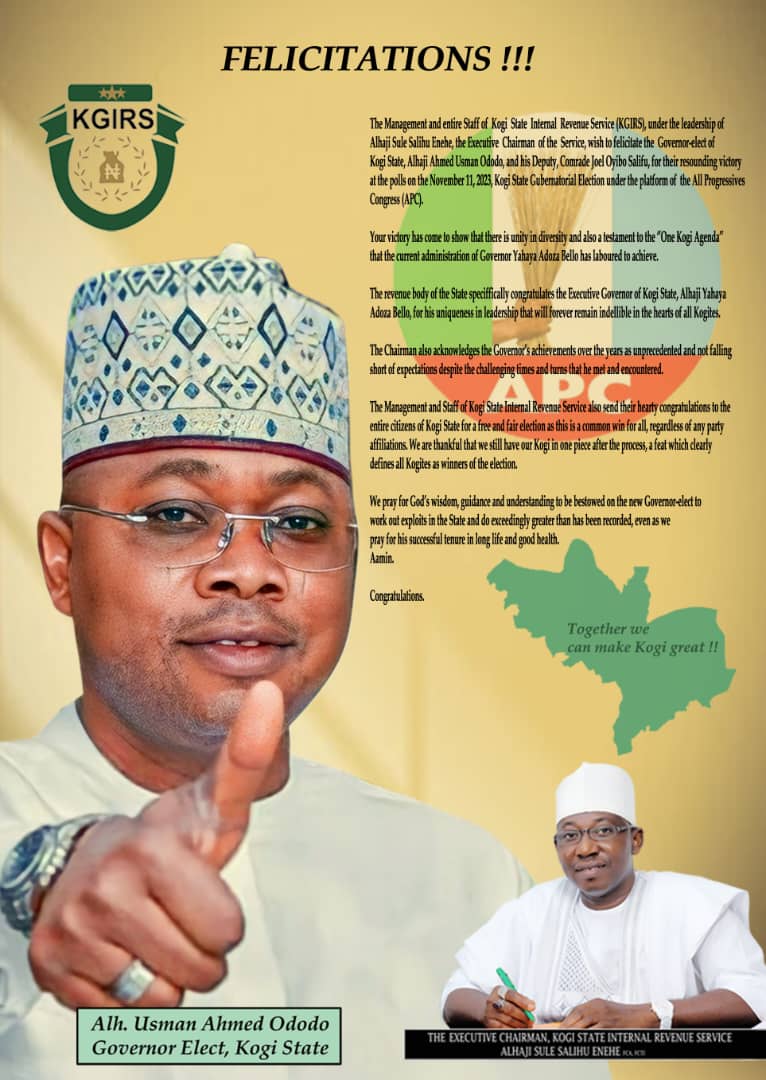 Nigerian Association of Chambers of Commerce, Industry, Mines, and Agriculture (NACCIMA), has Appointed Mr. Lawrence Zhiya Huleji, as State Coordinator for Youth Entrepreneurs in Kogi State.
Mr Lawrence Zhiya Huleji is the current Vice President, Professional Services and ICT at the Kogi Chamber of Commerce, Industry Mines and Agriculture
In a statement issued in Lokoja, said this was a move towards fostering youth entrepreneurship and innovation in Kogi State.
Mr. Huleji, a seasoned entrepreneur, and dynamic business leader, has been at the forefront of driving economic growth and innovation within the state. With an extensive background in political science and an impressive record of success, he is ideally positioned to spearhead NACCIMA's mission to empower the young and enterprising individuals of Kogi State.
The appointment, made on the 22nd of September 2023, marks a significant milestone in NACCIMA's commitment to promoting youth entrepreneurship.
Mr. Huleji's wealth of experience and dedication to empowering the youth aligns perfectly with the organization's vision.
NACCIMA is well-known for its advocacy for business-friendly policies, support for local entrepreneurs, and its unwavering dedication to advancing commerce and industry in Nigeria.
The Youth Entrepreneurs arm of the organization, which now has Mr. Huleji at the helm, is set to invigorate Kogi State's entrepreneurial landscape.
The newly appointed State Coordinator expressed his enthusiasm, stating that, "I am honored to take on this role and work towards creating an environment where the youth of Kogi State can thrive as entrepreneurs.
Speaking further he said "Together with NACCIMA, we aim to build a community of empowered, innovative, and successful young entrepreneurs who will contribute significantly to our state's economic growth."
NACCIMA and Mr. Huleji share a commitment to economic growth, innovation, and creating opportunities for the youth. Together, they aim to inspire the next generation of Kogi State's business leaders.
The NACCIMA Youth Entrepreneurs program under Mr. Huleji's leadership will provide resources, mentorship, and opportunities for young entrepreneurs in Kogi State, with the goal of fostering sustainable economic development, innovation, and job creation.
As Kogi State moves into a future brimming with potential, Mr. Lawrence Zhiya Huleji's appointment signals a promising era for youth entrepreneurship in the state. Together with NACCIMA, he is set to shape a future where young entrepreneurs lead the charge in propelling Kogi State's economy to new heights.