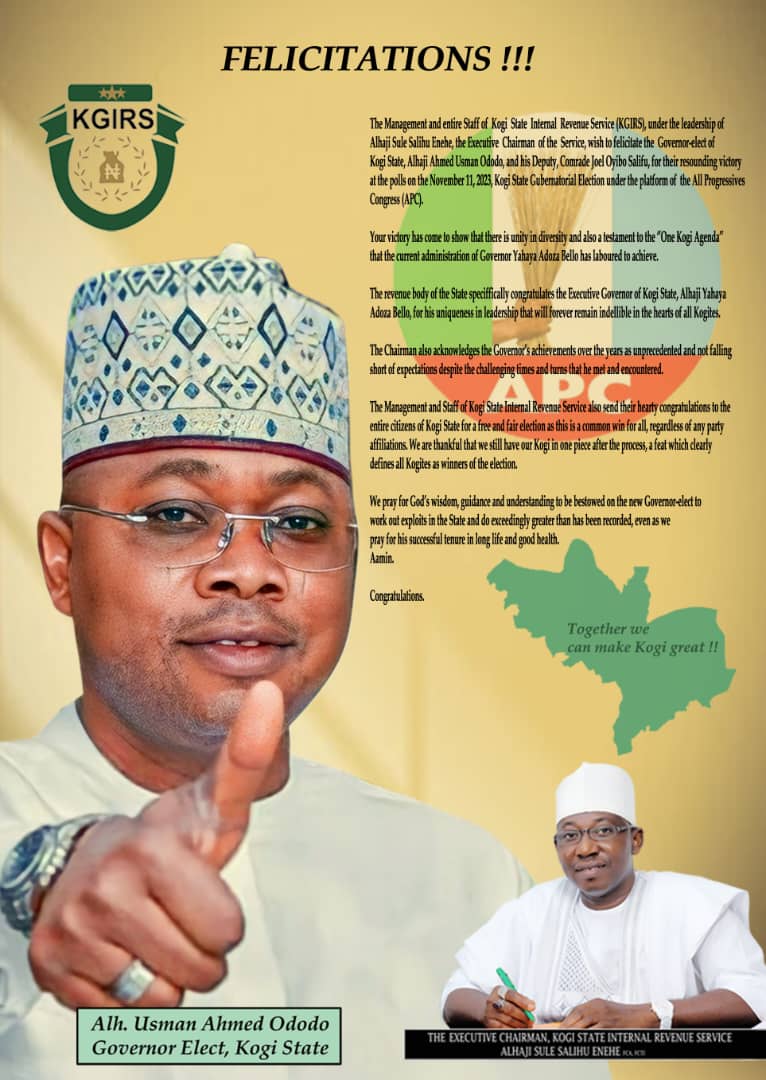 —–Commends The People For Standing By Governor Bello
The Governorship candidate of the All Progressives Congress (APC) in Kogi State, Alhaji Ahmed Usman Ododo has promised that his administration will complete the on-going expansion of the Okene water project which was embarked upon by Governor Yahaya Bello to reticule pipe borne water to all parts of Kogi Central Senatorial District if elected into power in the November 11 governorship election in the state.
Addressing a mammoth crowd of supporters at his home town in Okene, venue of the APC Kogi Central Senatorial District grand rally on Saturday, Ododo promised to continue the expansion of the Okene water project within his first 100 days in office as the Governor of Kogi State.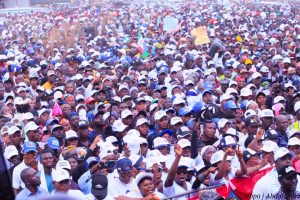 The APC Governorship candidate who announced plans to facilitate the linkage of the Itakpe-Warri rail line to Lokoja, the state capital in line with the intermodal transportation system of the federal government under President Bola Ahmed Tinubu, assured that he will complete all on-going internal road projects in Kogi Central to ease traffic congestion on major roads in the area.
While commending the people of Kogi Central Senatorial District for the support given to Governor Yahaya Bello in the past seven and a half years, he assured the people that he will remain a good student of the Governor whom he said has give him the opportunity to consolidate on his achievements in critical sectors of the state's economy.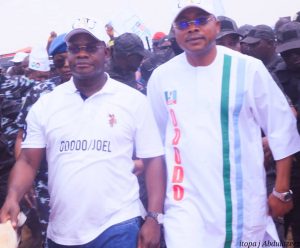 "… all the people gathered here have come to show appreciation for the work you have done in the past seven years to improve security, education, human capital development, healthcare, agriculture physical infrastructure and elimination of violent crimes and communal crisis in Kogi Central and I want to assure everyone that I will not have any change of the character that has brought me to this point", he said.
He also pledged to strengthen existing opportunities for women and youth empowerment in the state with his agenda in Small and Medium Enterprises and in agriculture, sports, innovation and the creative industry which he said represent key parts of his campaign promises.
Ododo who was visibly impressed and delighted by the large turnout of party supporters at the rally promised to justify the enormous confidence reposed in him by the people through hard work and purposeful leadership that will sustain the transformation of Kogi State as a united, peaceful and prosperous state upon his assumption of office as the Governor of the State.