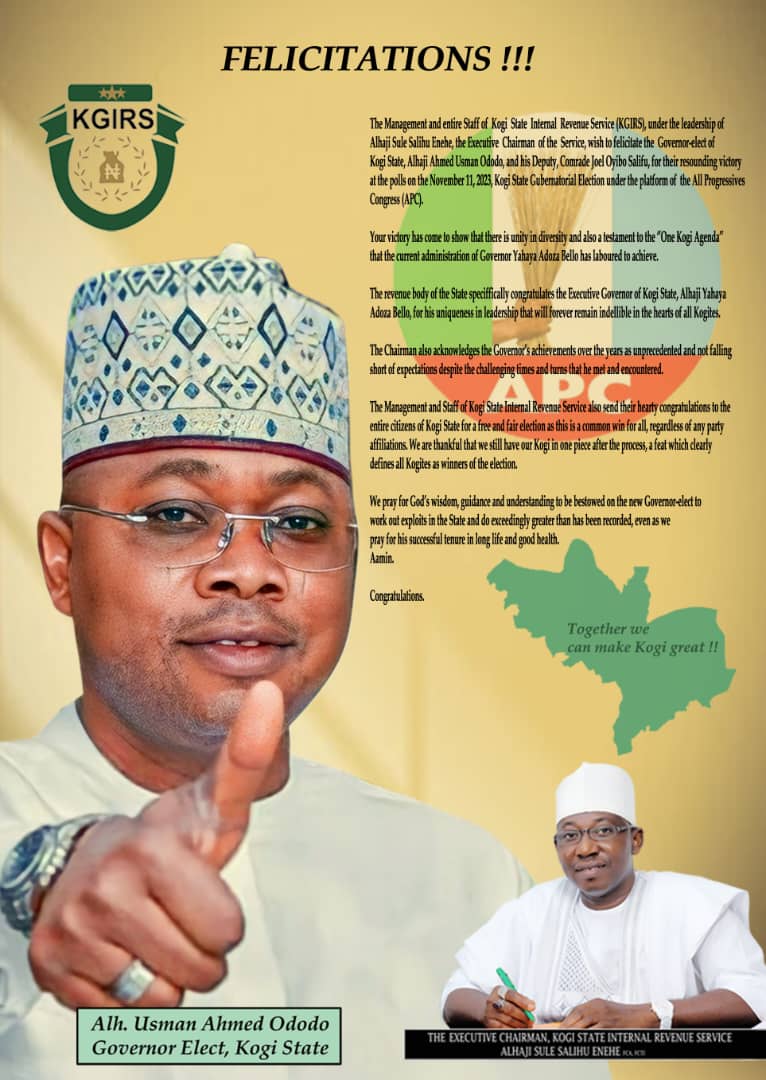 The Minister for Steel Development, Prince Shuaibu Abubakar Audu has said that he can't work against the party that had given him so much stressing that it will be unthinkable to do that.
Audu who is the Director General of the All Progressive Congress (APC), Ododo/Oyibo Governorship Campaign Council made this known while reacting to a letter from the Members of the Forum of Igala Journalists, noting that he is of the All Progressives Congress.
His words, "Dear Leaders and Members of the Forum of Igala Journalists. I owe it a huge sense of responsibility to myself, my family, my party and the Federal Government I serve in as an Honorable Minister to respond to the concerns you raised in your letter.
"But to start with, I am uncomfortable that journalists who are by training and dispositions, shapers of opinion and setters of agenda could be so subjective on issues of politics, leadership and governance. Where is the sacred doctrine of objectivity?
"My father, the late Prince Abubakar Audu had many loyalists, supporters and friends across the State. He wasn't an ethnic bigot . He was loved by all and everyone who came across him in Kogi State and Nigeria testified to his detribalized nature.
"I love Igala land and our people. But I also know that Kogi State is made up of other ethnic groups. For the Igalas to remain a force politically, socially and economically, we must accept the fact that we are destined to live with others and also respect them as much as we deserve respect from them. A Kogi that works together is better than a Kogi that is divided.
"As a person, I believe in the leadership of Governor Yahaya Bello. He has been fair to all the segments of the state. He has been fair to the Igalas. I have seen his projects in Igalaland. I have seen how much he loves our people. With all of this background knowledge. what will be my justification of hating on him? My religion doesn't teach me segregation. My parents didn't teach me that. I can't learn it now.
"My Membership of the party has given me the opportunity of being appointed as a Minister of the Federal Republic. A council where decisions affecting our nation are taken. Will anyone expect me to work against the party that has given me so much? That will be unthinkable.
"I have interacted with Alhaji Ahmed Usman Ododo, I have seen his qualities. I have seen his plans for our state. I have confidence that he will be a good Governor. One day, the other ethnic groups will also repay what we are doing today and Igalaland will be the beneficiary.
"I will go all out, to campaign for the victory of my party. That is my determination" he said.