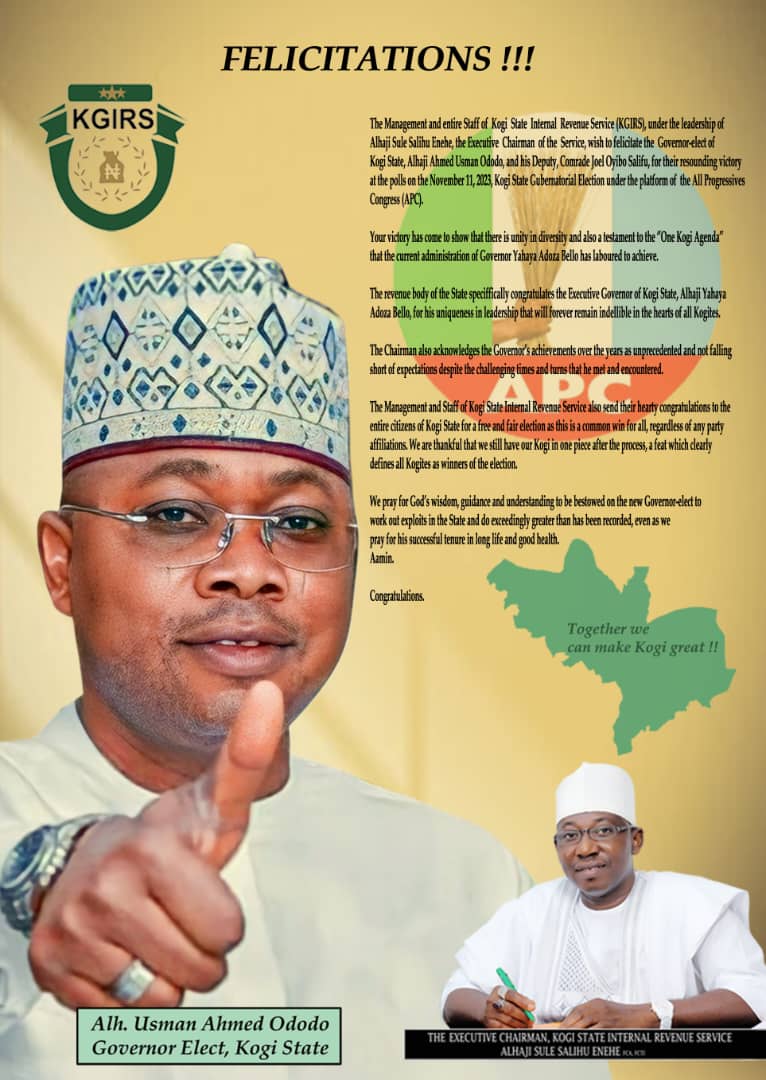 As water level increase on daily basis in Lokoja and other parts of Kogi State prone to flood disaster, corps members of the National Youth Service Corps (NYSC) have called on residents living along river banks to relocate to avoid the menace of flooding.
The President , National Emergency Management Agency (NEMA) Community Development Service Group of NYSC Kogi State, Ogede Bashir made the call on Wednesday in Lokoja during a sensitization programme across Lokoja the state capital.
He said the sensitization programme which was in collaboration with the National Orientation Agency (NOA), NEMA and FRSC was to educate people on what to do before the flood disaster met them unaware.
He lamented that the state for many years now has been facing challenges of flood disaster on annual basis, stressing that nine out of twenty one local government areas in Kogi State were badly affected last year where farms and valuable property was washed away by flood resulting in impoverishing the victims.
"Water which supposed to be a blessing and sources of livelihood to people has become threat to some people in Kogi State. Few years down to last year, nine out of twenty one local government areas of the State were badly affected
"As youth corps members who believe in unity and comfort of Nigerians we decided to roll out our drums to sensitize the general public especially those living along river Niger and Benue to relocate as water level continue to increase on daily basis.
While appealing to residents of Lokoja , Ajaokuta, Ofu, Ibaji Kogi /Koton-Karfe, Idah, and other local government areas prone to flood disaster to keep their drainage free of refuse to avoid blockage, Mr Bashir also enjoined people to desist from building houses near river banks for the sake of safety of life and property.
In his remark , the supervisor Community Development Service NYSC office Lokoja local government Mr Umar Ayuba , said the sensitization programme was organised to educate and sensitize the people living along riverine areas to move up land in order to avoid destruction of property and loss of lives as a result of flood menace .
"This is the period where flood disaster affect most part of the Kogi State. We believe that with the sensitization the impact of the disaster will be less on the people" he said.
The representative of NOA and head of department of documentation , translation and publication, Patrick Edogbanyi , said the essence of the sensitization was to remind the residents of the state living along river banks to do the needful by relocating , saying last year many people were affected by flood .
The editorial president CDS, Kogi State NYSC, Ohaeri Emmanuela , said the aim of the programme is to inform and educate people on the effect of flood disaster on people and their environment.
She appealed to the state government to construct drainage system in order to control flood disaster in the state.