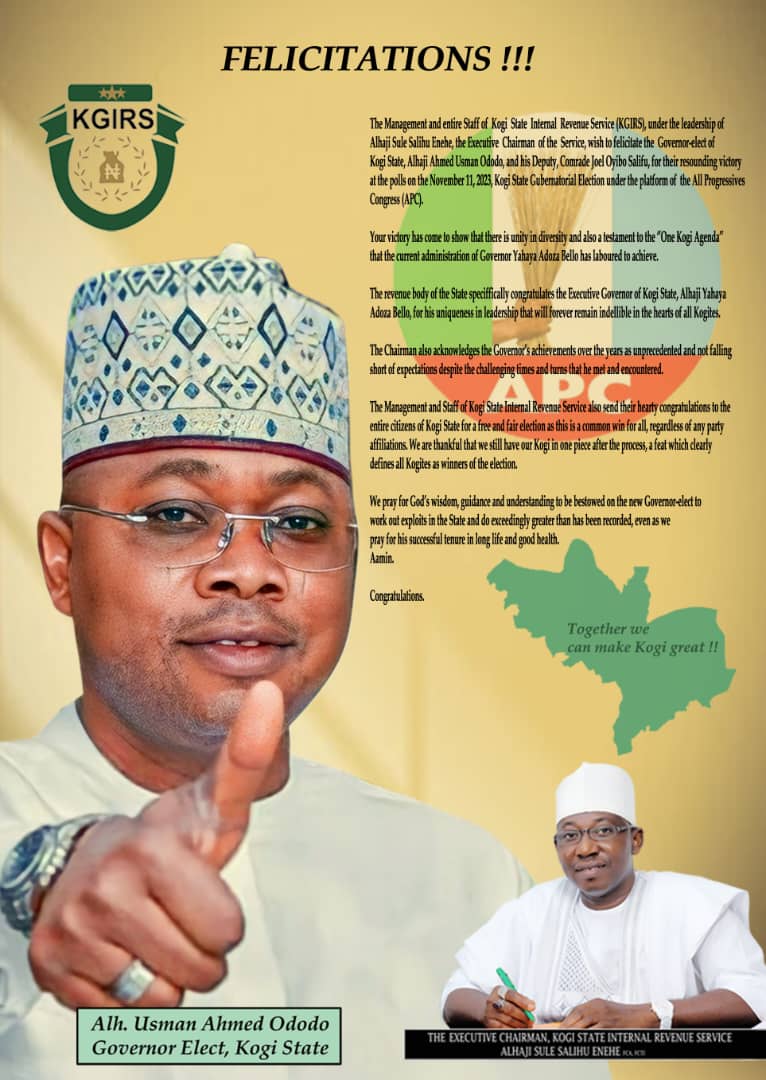 Muslims across the country has been charged to support the 2023 presidential aspiration of Governor Yahaya Bello to enable him remove the country from the present insecurity and other predicaments.
The Permanent Member , Kogi State Hajj Commission in charge of Welfare and Information, Alhaji Mohammed Jamiu Abdulbaqi gave the charge in Lokoja on Thursday while interacting with newsmen.
According to him, the Governor has demonstrated enough capacity that qualified him to occupy the highest position in the country.
"We have seen the effort he put in place to make Kogi State safe for the citizens . The state share boundary with ten other states including Abuja the federal capital this alone exposed the state to all sort of criminal activities , but Governor Yahaya Bello stood firm and ensure that hoodlums, banditry, kidnapping and armed robbery have no place to hibernate in the state.
"His Excellency Alhaji Yahaya Bello the governor of Kogi State has been playing a unifying roles among the Muslims umma , this clearly shown that he has Islam and Muslims at heart.
"During hajj operation , the governor released funds earlier than any other state Governors in the north for the comfort of the pilgrims at the holy land. He ensure that the Kogi Pilgrims enjoy maximum comfort to enable them perform all the activities required at the holy land.
"I am therefore urging all Muslims brothers and sisters including elders both in Kogi and outside the State to support the presidential aspiration of Governor Yahaya Bello comes 2023.
"All our Muslims leaders and the league of Imams nationwide should also embark on fervent prayers for the actualization of this aspiration" he said.
The permanent member who described Governor Yahaya Bello as a detribalized and vibrant leader, said the governor was able to unified all the ethnic groups in the state through his equitable , fair and transparency in sharing political positions and projects across the three senatorial districts.
He emphasize that such effort has brought the desire unity and peace to the state.
Alhaji Abdulbaqi expressed optimism that Governor Bello if given the opportunity to lead the country , will take the nation to the promising land , saying he has gladly demonstrated that in Kogi State in the last six years.