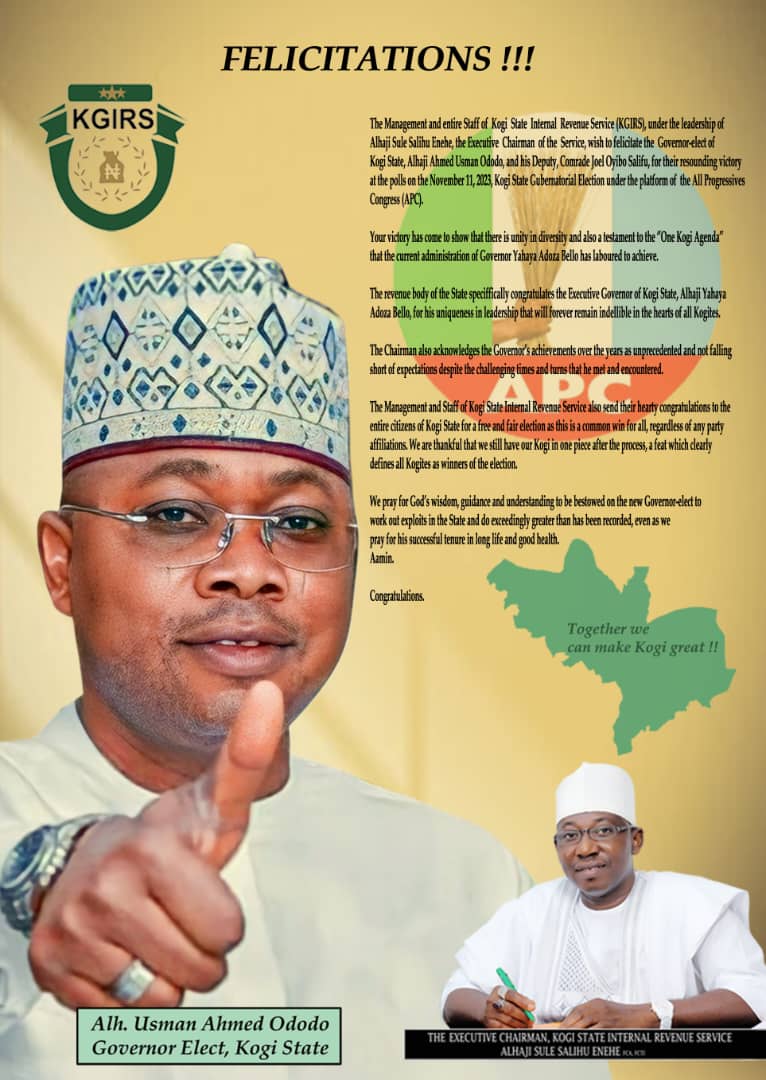 ActionAid Nigeria, has called on Government at all level to invest in culture as veritable way to promote peaceful coexistence of citizens in order to end violent extremism in the country.
ActionAid Nigeria Resilience Programme Coordinator, Anicetus Atakpu made the call in Lokoja at a cultural peace fiesta in commemoration of the 2021 global peace day.
The cultural peace fiesta with the theme " Promoting harmonious cohabitation through culture" to mark the 2021 International peace day was organized by Actionaid Nigeria, in collaboration with the Participation Initiative for Behavioral Change in Development, (PIBCID), with funding from Global Community Engagement and Resilience Fund, (GCERF).
Programme Coordinator, stated that one of the major problem affecting the country's peace was religion and tribe, saying if government at all can invest vigorously on culture it will promote harmony, and peaceful coexistence among the citizens of Nigeria.
He noted that the cultural fiesta was organised to re-echo and passed a message that will make people appreciate the oneness in them despite their cultural diversity.
He charged the people of Kogi State to always see themselves as one and desist from from seeing themselves as Ebira, Okun, Igala , assuring that culture will play more role in uniting the diverse ethnic groups in the state.
The Director Actionaid Nigeria in charge of Social Mobilization Adewale Adeduntan in his remark lamented that Nigeria's culture has been neglected for long due to the importation of foreign culture in the country.
He noted that some of the foreign culture brought to Nigeria is drilled with hypocrisy, hatred, violence and many more, stressing that the culture does not reflect Nigeria Culture in any way.
He stated that the country's culture preaches peace, noting that peace we must be maintain to move the country forward.
Also in her opening remarks, the Executive Director, Participation Initiative for Behavioral Change in Development, (PIBCID), Halima Oiza Sadiq explained that cultural diversity has a great role to play in promoting peace and harmonious coexistence in Kogi State.
She stated that the 2021 peace fiesta is an occasion for citizens of the state as peace ambassadors from diverse ethnic groups, to reflect on how aspects of culture including music, dance, attire, craft and cultural expression can be exploited to enrich the lives of the people of Kogi and the country at large.
She expressed optimism that the fiesta will help strengthen the sense of purpose of the Kogi communities as well as contributing to the enhancement of national peace and stability that have eluded the country in recent time.
Mrs Victoria a Director in the Ministry of Women Affairs who represented the Commissioner of the Ministry, urged parents to inculcate good morals and culture in their children aside the western education.
She promised that the ministry will not relent in its effort to support any programme that will foster unity and peaceful coexistence of the people of Kogi State.