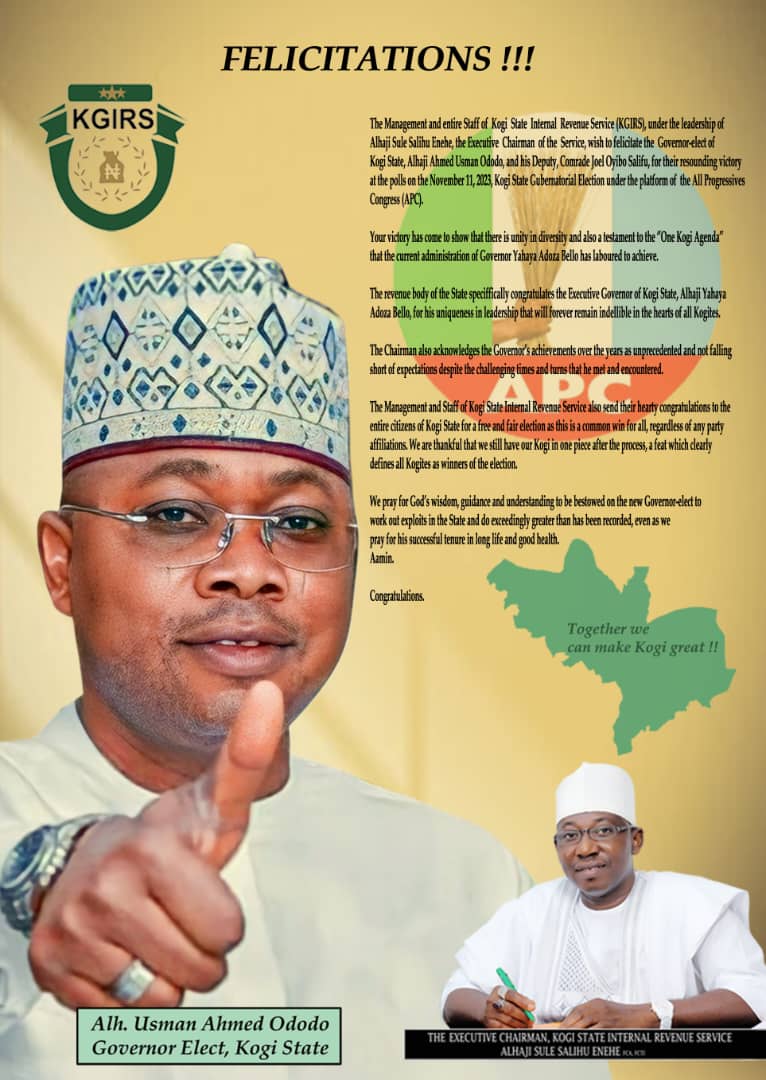 A Non Governmental Organization based in Kogi State , Challenged Parenthood Initiative (CPI) has lauded the effort of Governor Yahaya Bello over his concern and financial support made toward solving the challenge of Mrs Bolu Obahopo who was involved in a ghastly motor accident.
This was contained in a statement issued by the Executive Director CPI, Ms Eunice Agbogun which was made available to newsmen on Thursday in Lokoja.
The statement noted that the governor's release of N2.5 million to defray Mrs Bolu's medical bill was magnanimous, and thanked him for his dedication, attention, and readiness to help with very prompt response to requests.
"This timely assistance demonstrate a warm and bright ray of light representing good and caring governor who is attentive to the plight of others. Knowing that we are in a time of financial instability, your donation is extra special." the statement said
Agbogun also thank all that have supported the family of Mrs Bolu Obahopo since the unfortunate incident occurred and prayed for the success of the surgery and quick recovery of the victim.