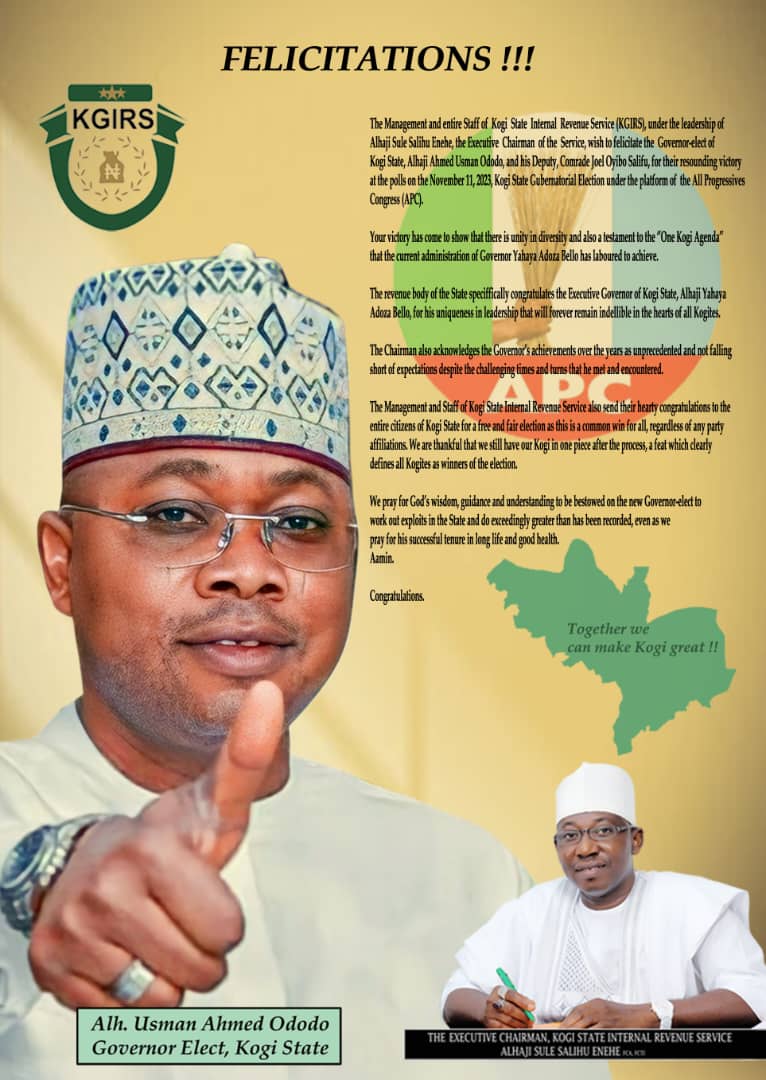 Gov Bello commends President Buhari over award of Idah-Nsukka Road Project
Kogi State Governor, Alhaji Yahaya Bello has commended President Muhammadu Buhari for awarding contract for the construction of Idah-Nsukka Road project linking Kogi and Enugu State.
The Federal Executive Council (FEC) had at its meeting on Wednesday approved the appointment of consultants to supervise the ongoing construction of the Bodo-Bonny Highway in Rivers State, as well as the construction of the Idah-Nsukka Road, linking Kogi and Enugu States, putting the cost of both projects at N27.067 billion.
The Minister of Works, Babatunde Fashola, announced while briefing journalists at the end of the FEC meeting in Abuja.
"On behalf of the Ministry of Works and Housing, I presented two memoranda to Council, the first was to appoint the consultant to undertake the supervision consultancy for the construction of the Bodo-Bonny Road and bridge, which was previously awarded by Council.
"So, we now have a consultant helping to supervise what the contractor is doing. The supervision consultancy was awarded at the sum of N895,250,000 to a group called Pearl Consultants.
"The second memorandum was for the award of the contract for the rehabilitation of the Idah-Nsukka Road, an 84-kilometre road, linking Kogi and Enugu States, which Council approved for the sum of N26.172 billion, in favour of a joint venture of Messrs. Sajeto Construction and RN Construction," he said.
Governor Bello, while reacting to the approval on Thursday, lauded President Muhammadu Buhari and the Minister of Works and Housing, Babatunde Fashola for awarding such a massive road project which traverses the state to Enugu.
Bello, in a statement by his Chief Press Secretary Mohammed Onogwu said the project will no doubt open business and economic activities of the state.
He said besides opening up business and economic activities of the state, it will also provide job opportunities for youths of the state who could be engaged in the construction work.
Governor Bello assured the President and the Minister of Works of the readiness of the state government in offering the needed cooperation and support to ensure timely completion of the laudable project for the benefits of the people.
He also called on the Federal Ministry of Works to expedite action to ensure quick completion of federal roads that have been awarded in the state.