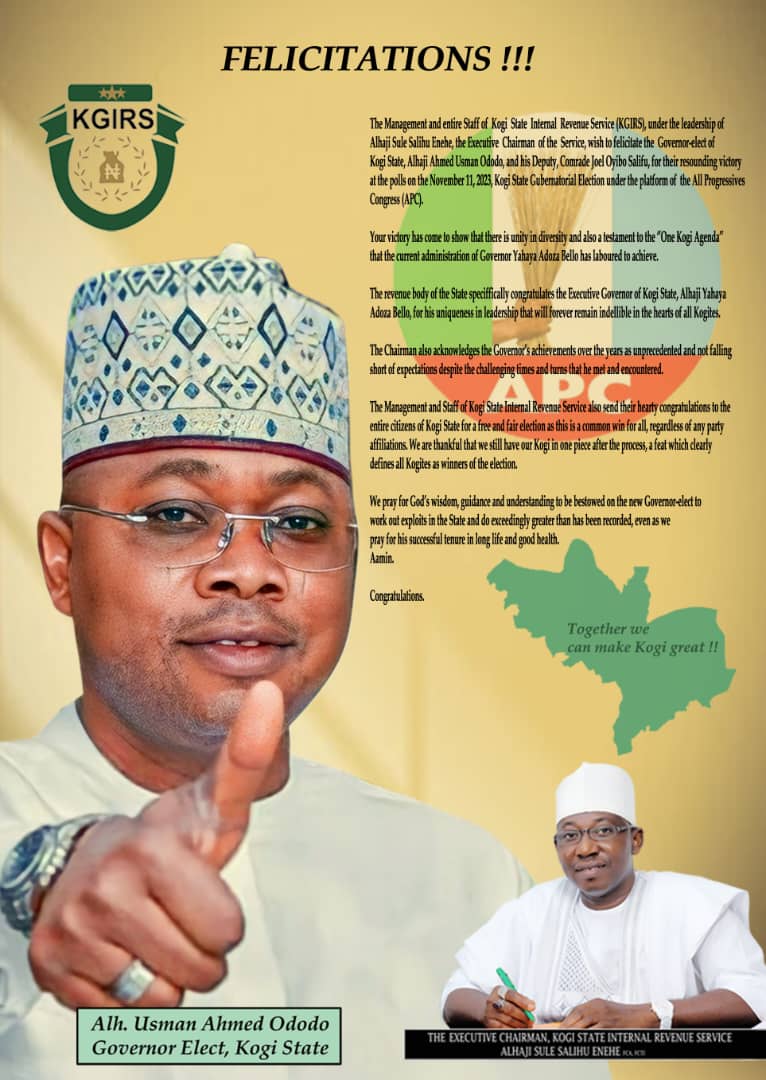 Renowned Philanthropist and Special Assistant to the Governor of Yobe State, Honourable Murtala Yakubu has sent his greetings to Christians from Kogi State and all around the world in commemorating this year's Christmas celebration while he encouraged well meaning individuals to indulge in humanitarian ventures.
Hon. Murtala in a signed Christmas message noted that although the year was filled with several challenges, being alive to witness another end of the year was worth being grateful to God.
Hon. Murtala expressed that while people should celebrate the holiday season with family and loved ones, they should similarly have sober reflections and pray for the peace, unity and togetherness of our blessed country.
He stressed that the season signified hope for mankind and a time to show love following God's step, reiterating that citizens should remain optimistic by believing that Nigeria's trying phase would not last for too long.
Hon. Murtala admonished that seasons such as this should not pass without people engaging in good gestures, giving out gifts and welfare materials to the needy and being kind to everyone around them, irrespective of religion, ethnic or social class.
He added that individual's action should be such that would promote, peace, unity and togetherness amongst people and that they must eschew acts and utterances that could cause divisions in our nation