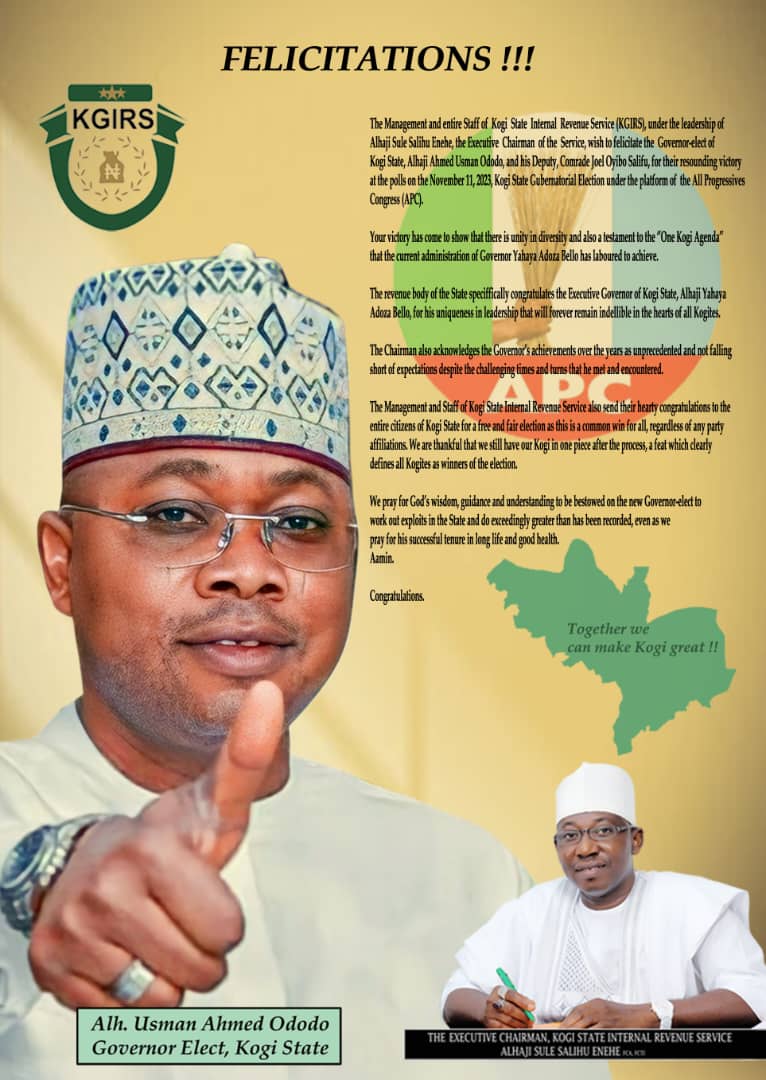 The Provost , Federal College of Education (FCE) Okene , Dr Umar Hassan has been reappointed for another term of four year to enable him consolidate on his performance and numerous achievement gained during the first tenure.
The reappointment which takes effect from 26th September, 2021 was contained in a statement issued by the college's
Director of Information, Mallam Jibril Abdulrahman and made available to newsmen in Lokoja on Thursday.
According to the statement, the Provost a seasoned researcher and erudite scholar of international repute was reappointed by President Muhammadu Buhari through a letter dated 30 August , 2021 duly signed by the Honourable Minister of Education Adamu Adamu.
The statement read in parts "The President and Commander- in-Chief of the Armed Forces of the Federal
Republic of Nigeria, His Excellency Muhammadu Buhari GCFR has approved the
reappointment of Dr. Umar Hassan as the Provost of Federal College of Education,
Okene for the second and final tenure of four years with effect from 26th September, 2021.
"In the letter conveying the reappointment dated 30th August, 2021 and signed by
the Honourable Minister of Education, Mallam Adamu Adamu indicates that the
appointment shall be under the same terms and conditions as in the first tenure and as stipulated in the Federal Colleges of Education Act"
Dr Umar Hassan was first appointed the Provost of the college in September 2017 by President Muhammadu Buhari.
He is a man of vision and purposeful mission that has galvanized tremendous goodwill from different quarters in repositioning the College to deliver on her mandate as a first class teachers training institution in Nigeria.
His leadership dexterity and genuine love to reposition the College for greatness are
anchored on transparency, accountability, openness, staff inclusiveness and regular consultations with stakeholders and union leaders on policy formulation
and implementation for the growth and development of the College.
The impact of his administration are visibly and concretely identifiable, ranging from giants strides in infrastructure, measureable impact on staff and students
welfare, impressive staff capacity building mechanism, fantastic record in academic
development and security, among others.
Dr. Umar Hassan is a proud alumnus of the prestigious University of Ibadan and
Ahmadu Bello University, Zaria, where he bagged his Doctor of Philosophy degree in
Health Education in 2000.
He is a member of numerous professional bodies
including; Nigerian Association of Health Education, Recreation, Sports and Dance
(NAPHERSD), Nigerian Association of Physical Health Educator (NAHE), Nigerian
Archery Federation, Teachers Registration Council of Nigeria, among others.