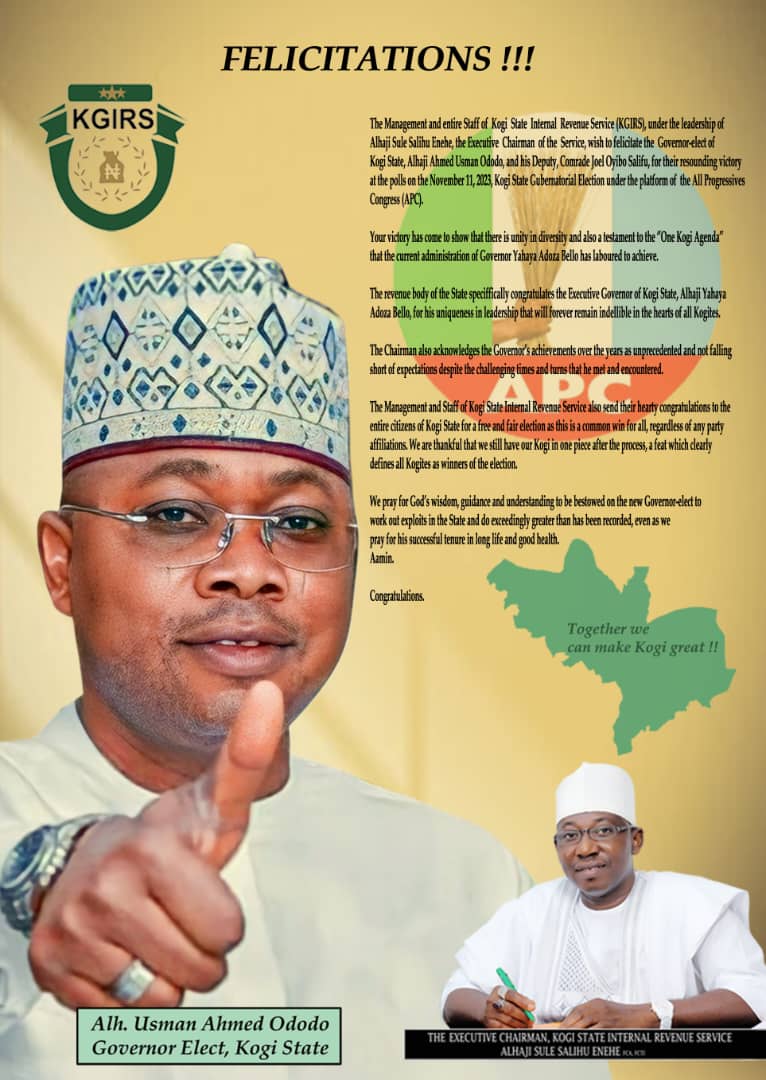 A Kogi State former Commissioner for Water Resources and ex-lawmaker, Hon. Saidu Akawu Salihu has described Gov. Yahaya Bello's performance in the Just concluded APC primaries as a clear testament of non-performance as Governor of the State.
The APC chieftain and aspirant in the last Primary for Lokoja/Kogi Federal constituency stated this in a statement issued to newsmen in Lokoja on Wednesday.
He said it was shameful that the Governor couldn't even harvest all the delegates he selected from the State, saying
"This is a clear testament of poor impressive performance index as the governor of the State.
"The Presidential Primary Election of our great party the APC has come and gone. Congratulations to the winner and the flagbearer.
"For my governor and only aspirant from Kogi State, It is time to take a deeper and sober reflection of your over 6 years stewardship in Kogi State especially the leadership of our party.
"You have over one year left on the saddle as governor. I think it is time you commit yourself to improve governance so that history can manage to be fair to you and your administration.
"The outcome of the primaries clearly shows that majority of delegates from Kogi did not believe in your presidential adventure.
"My candid and sincere advice is that you have to sit up and make the best use of the remaining time of your tenure.
He urged the governor to come back to Lokoja and face his duty squarely and within the remaining time make governance inclusive.
"Enough of Abuja jamboree where almost all the government officials now stay having abandoned their various duty posts.
The Galadima of Kotonkarfi said people fought hard under the leadership of late Prince Abubakar Audu to dislodge PDP in Kogi state, advising the governor not to allow his performance as party leader to make the party lose the state back to PDP.
"A stich in time saves nine. This is an advice from a concerned stakeholder who fought like a true soldier of democracy to bring about APC administration in our dear state", the statement concluded.