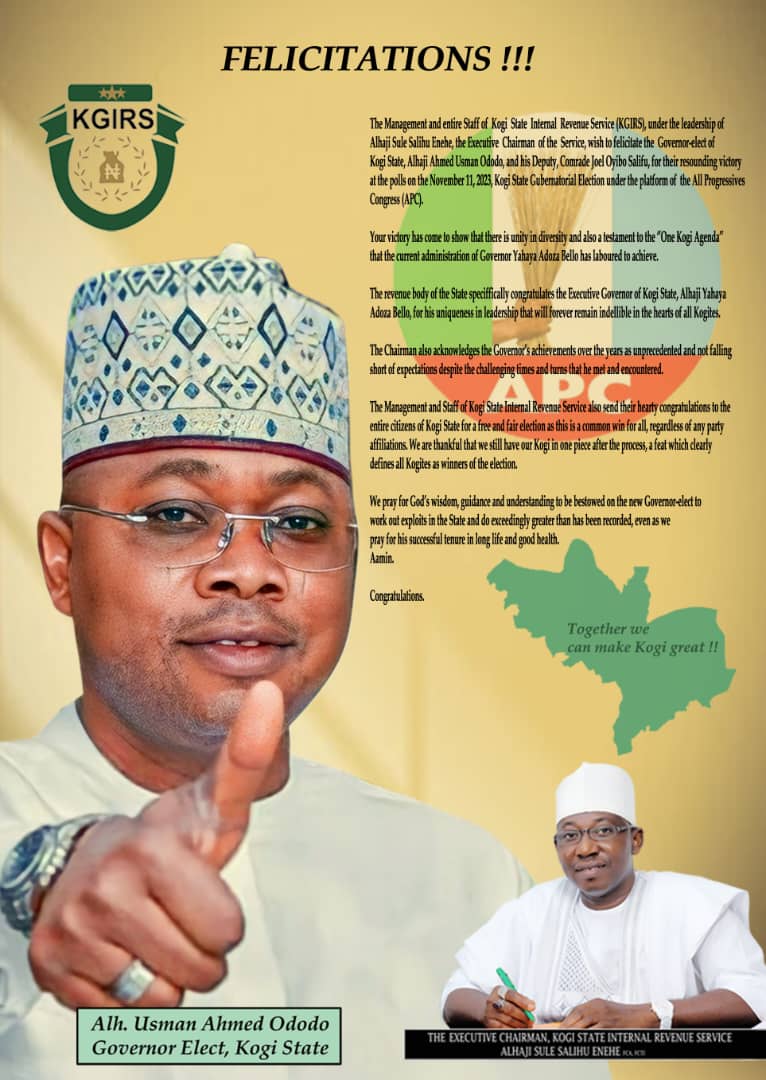 The member representing Idah Federal Constituency Hon. David Zacharias has called on his supporters across Idah federal constituency and beyond to remain calm as his mandate is intact and cannot be stolen by any political criminal.
In a message signed by his Senior Legislative Aide, Momoh Rilwan on Thursday while confirming that son of Late Prince Abubakar Audu, Mustpaha Mona Audu successfully replaced his name and documents with that of David Zacharias at the national headquarters of the APC before it was discovered and averted by some patriotic Nigerians.
The statement wondered how on earth, Mustapha Audu who failed woefully in Idah federal constituency primary election could make his way through the help of his wife who is the North Central Women leader to remove Zacharia's name and replace it with his own.
The Senior Legislative aide described Mona's action as a desperate, crude, unintelligent, very kindergarten and despicable outing by one who is destined never to win elections.
According to the statement, only one who is acting out of illusion and working out of imagination could steal one's mandate in broad daylight after a legal process was done and completed in the full glare of the press.
Momoh further appreciated patriotic Nigerians at the APC who knew that Zacharias was the original owner of the ticket and quickly raised the alarm that led the matter being made open.
He called on party faithful at the constituency and Kogi State at large to remain calm as the Executive Governor of the state, His Excellency, Alhaji Yahaya Bello, the State party chairman, Abdullahi Bello and other stakeholders are on course to see that the political thief does not succeed in his kleptomaniac outing.
Zacharias through the statement urged Kogites to be aware of the political gimmicks being played by the son of the former Kogi State governor Prince Abubakar Audu and urged them to call Mustapha Audu to order.
Zacharias further advised Mustapha Audu to develop and build his own political empire like his father did, rather than thinking he can inherit his father's political fortunes without working for it.
"With the stories already making the rounds on the social media, the lawmaker through his legislative aide urged his supporters to relax, enjoy whatever is available at their disposal as the situation is already being handled" he said.
It would be recalled that Mustapha Audu, son of former governor of Kogi State Prince Abubkar Audu, participated in the last Idah federal constituency primary election and performed poorly, but resorted to blackmail, intimidation and other undemocratic means to find his way into office.