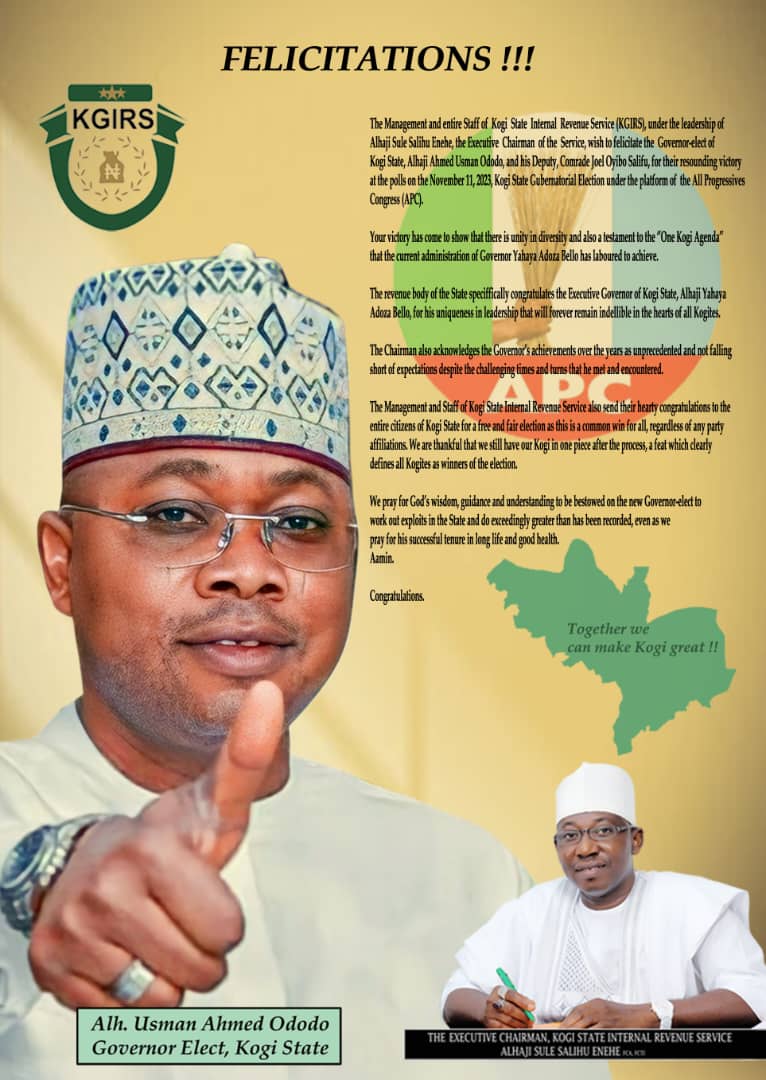 Enemona Humanitarian Foundation has described Kogi State Governor Yahaya Bello as a dogged and resilient youth who has given account of his forty-seven years on earth as a young leader.
In a message made available to journalists in Lokoja to mark the 47th birthday anniversary of the Governor, President of Enemona Humanitarian Foundation, Ambassador Gabriel Onoja said Yahaya Bello's leadership style has united Kogi people since he became governor of the state .
Ambassador Onoja who rejoiced with Yahaya Bello for his clean bill of health granted him by almighty God in the last six years of his quality leadership, said the Governor's
life has been an inspirational story of courage, dexterity and that of consistency in championing what he believes in.
The statement particularly identified his uncommon approach to issues of security, unity of the citizens and ensuring that youths and women take their place of pride in leadership of the state.
While wising the governor many enterprising years ahead and a peaceful completion of his term as the fourth executive governor of Kogi State, the president Enemona foundation urged him to do better like he has always done in ensuring that Kogi state remains secured and peaceful
"I wish you more prosperous years and I pray that as you completed the task of governing Kogi state, God in his infinite mercy propelled you to another higher responsibility so that you can utilize your wealth of experience and your humane characteristics to do more for the people of this nation.
"There is no doubt , you are the light of Nigerian youth , women and the people living with disabilities , you shall fulfil your heart desire for them by God grace" he prayed.