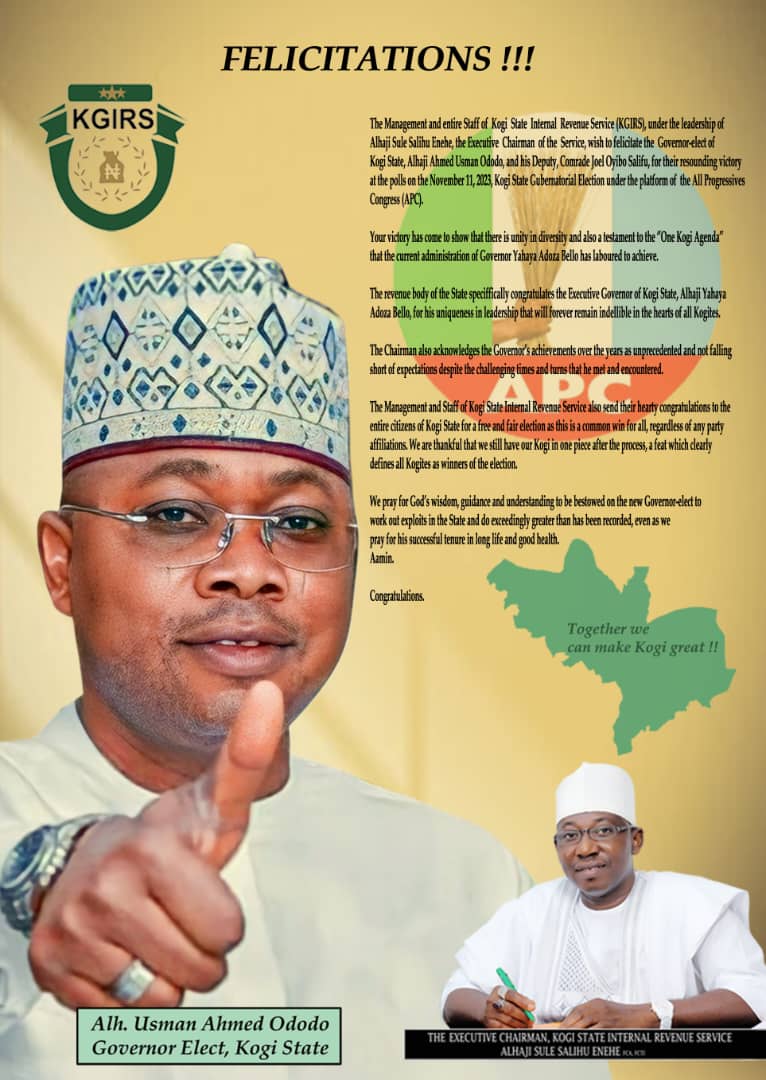 By Osuala, U.S.
'Education is Power' is a popular cliché. The aphorism has lots of underlining interpretations and pregnant with meanings. Some of the underlining interpretations are that:
Education powers one to fame.
Education gravitates one to wealth.
Education conquers poverty.
Through education, it is endless possibilities to freedom and success.
Although, some of the assertions could be challenged, nevertheless, it is indisputable that education is a transformative phenomenon for the restorationof human dignity in a sane clime.
In the time past, almost if not all the septogenarians and octogenarians who currently rule or should I say lead the country received their education in public universities in Nigeria. They enjoyed the best of facilities in their own time. Foreign students were seen in Nigerian universities. These public universities (UNN, ABU, UNILAG, OAU, UNIPORT, BAYERO, etc) met global standard of the time. Children of political elites and the average Nigerian parents attended these universities. It was glorious to be a university student.
Alas! these were the good old days for public universities when political elites and the average Nigeran parents could send their children to. From about 1999 when some private universities emerged, it appeared that the developments spelled doom for public universities.
Originally, the initiative for private universities was muted by entrepreneurs and faith-based institutions. For all intent and purpose, the idea was genuine and lofty. It was first and foremost to meet the demands of teeming population of Nigerians yearning for university education. But little did the entrepreneurs know the financial implications of running a university. But one thing was certain, someone must bear the financial burden.
So, at this point, company directors, top bank managers, directors of MDAs, commissioners, some privileged individuals who found themselves in cash-cow jobs, particularly in oil companies and some political elites could send their children to these private universities.
Of course, there were Nigerian parents who were doing very well in business who could also send their children to these universities. On the other hand, the average Nigerian parents who were mostly found within the middle class labour force and the average businessmen and women could not meet the financial cost of these universities. At the time, private universities and the nonchalant attitudes of the political elites were no threat to public universities. But this was for a little time to come.
But with time, the essence of creation of university education began to erode. It gradually started with proliferation of universities, particularly private ones amidst dearth of financial means to cater for the cost of running them. As time passed by, the challenge graduated to the creation of private universities by political elites from funds looted from public treasury.
So, politrikcians see university institution as a reward and derivative for political investment. And they were ready to starve public universities for the survival of theirs. TetFund, a brainchild of ASUU for the financing of public universities were coveted for politrikcians' private universities.
Consequently, parents who found themselves in the stated privileged and opportune jobs could send their children to some of the sophisticated private universities. At this point in the proliferation of universities, one could discern the 'sophisticated' and 'mushroom' private universities.
Some other parents in the privileged and opportune positions who never wanted 'local' university sent their children to foreign universities. Political elites on the other hand also sent their children to foreign universities. In fact, it became a norm and rivalry among the political elites to send their children abroad. Instances abound where governors, ministers, among others within this cycle travelled abroad in the company of their counterparts (governors, ministers, senators, etc) to celebrate their children graduation.
And with unabashed shame devoid of conscience flaunt the photographs to our faces on social media platforms. For these group (the privileged parents and the political class), the death of public universities is not their business in as much as they could afford the cost of education either in private or foreign university.
One could remember when a motion was moved in the lower Hallowed Chamber for public elected individuals or government appointees' children be made to attend public universities in Nigeria. But of course, the motion did not serve their interests, so it was murdered on arrival.
An unequivocal indication that public universities could go extinct. The actions and inactions of the political elites against the revival of these universities are deliberate, conspitorial and weaponization of poverty through deliberate indifference towards the plight of public universities in Nigeria.
The silences of 'powers' in authorities across all the organs and arms of government are obvious facts to the assertion of conspiracy. The utterances from members of the Hallowed Chamber, particularly the senate president in the face of the ongoing ASUU strike speaks volume of the conspiracy.
So, the once glorified public universities are gradually being turned to glorified secondary schools. Universities where kerosene stoves are used as Bunsen burners; universities where final year computer students don't have access to a desktop computer for practicals; universities where the lecture rooms are over crowded and some students sit outside and on window edges of lecture halls to receive lectures; universities where libraries are devoid of modern books, relevant and updated journals and internet facilities; the list is a endless catalogue of deficiencies.
To the politrikcians and privileged parents, it is not their headache. And for the average parents who should show concern, sentiment and self-inflicted ignorance and 'I don't care attitude' disposition impinge on the struggle of ASUU for the survival of the public universities.
The students, particularly the student organs (SUG and NANS) that should fight for their immediate constituency and platforms for brighter futures have been bought over by moneybags politrickians.
The representatives of the entire Nigerian students to government swing in favour of ethno-religious and moneybag polity in what could be described in Nigerian parlance, 'money for hand; back for ground' Paraphrasing their actions and inactions, we (student representatives) act according to how politrikcians could cough out naira to the detriment of the university education.
To conclude this, public universities in the face of the cost of private and foreign universities are platforms through which the children of the average Nigerian parents whose minimum wage dances between N30, 000 and N40, 000 naira (less than $65 dollars a month) could achieve a minimal sound education that is expected to launch them to fame, wealth and conquer poverty are being destroyed. There are instances where some students in public universities could not pay tuition fees of N50, 000 (about $81 dollars per session).
Sadly, these platforms (public universities) are being destroyed by conspitorial silence, weaponization of poverty through starvation of fund and indifference by the political elites. Most regrettably, the average Nigerian parents either choose to remain silent because of political affliction to party or ethnic politics or choose to be ignorant and label ASUU as the greedy one.
It is very important that the average Nigerian students should see the future of ASUU struggle for the survival of public universities. In as much as it is a fact that education is expensive, it is also the responsibility of a sensitive government and every well meaning Nigerian to join their voice so that public universities will not go extinct or perhaps privatize by self-driven politrickians who will end up buying them. And as a private enterprise, a large percentage of average parents will not be able to send their children to acquire university education.
Let's make hay while the sun shines
Osuala, U.S.
Federal University Lokoja