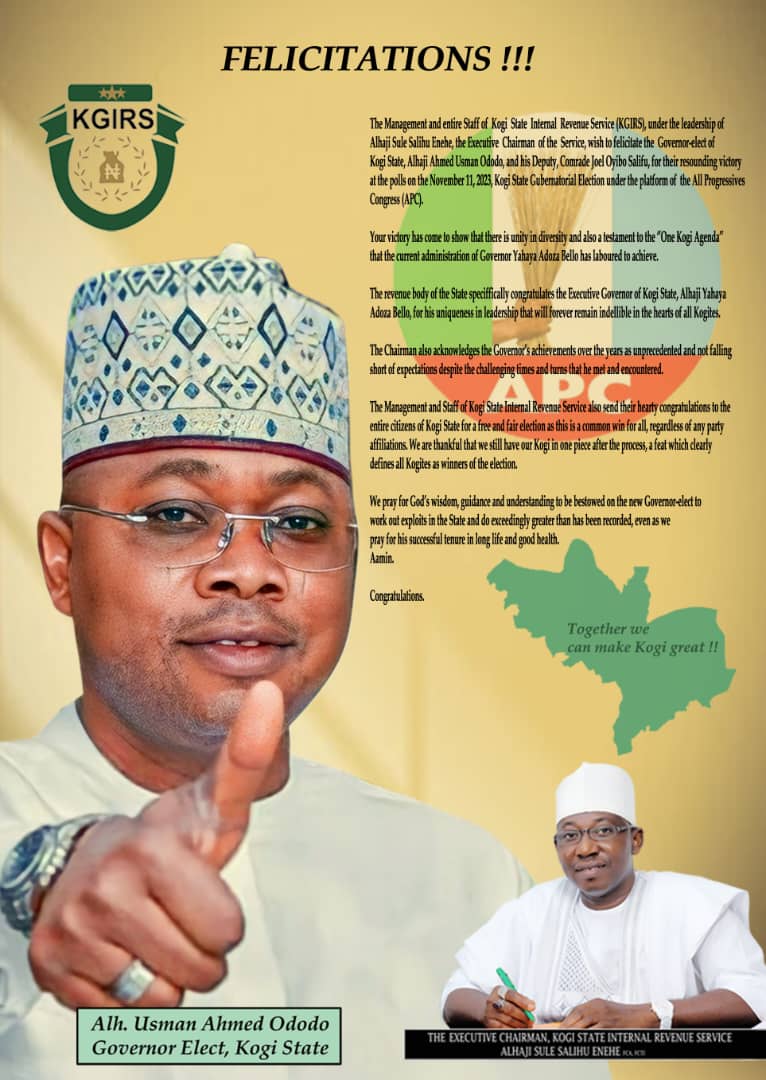 The Rector, Kogi State Polytechnic Lokoja, Dr. Salisu Usman Ogbo has charged women in the service of the Polytechnic to redouble their effort in contributing to the development of the institution.
Dr Ogbo gave the charge on Wednesday during an award bestowed on him by staff tagged 'Women in Leadership positions in Kogi State Polytechnic Lokoja' for his outstanding achievements for the institution in the last one year.
According to him, women in the institution have play significant roles in changing the narratives of the institution and urged them not to relent to give their best in the transformation of the polytechnic.
He described the award given to him as a motivation that would spur him to do more for the institution, saying as a student of the polytechnic twenty five years ago he has never think that one day he would head the institution.
"When you have women supporting you in whatever genuine things you are doing then you will be successful. Women have really performed creditably in all positions they occupied in the polytechnic" he said.
In her address, the Director Academic Planning Unit , Mrs Ruth Haruna said Women in the Polytechnic will continue to appreciate the ICT driven Rector who in the history of the institution has changed the face of the institution to an enviable height.
She stated that the women are not here to protest but to applaud the Rector remarkable achievements adding that Dr Ogbo is a man of discipline and transformation.
Also speaking , the Dean, School of General Studies Mrs Lola Balagbogbo while appreciating the Rector for his exemplary leadership said Dr Ogbo is a firm believer of gender equality like Governor Yahaya Bello.
She noted that under the current leadership, the Rector has achieved massive infrastructural development across the two campuses of the polytechnic and described Dr Ogbo as quintessential leader who is just, transparent and honest in the discharge of his responsibility.