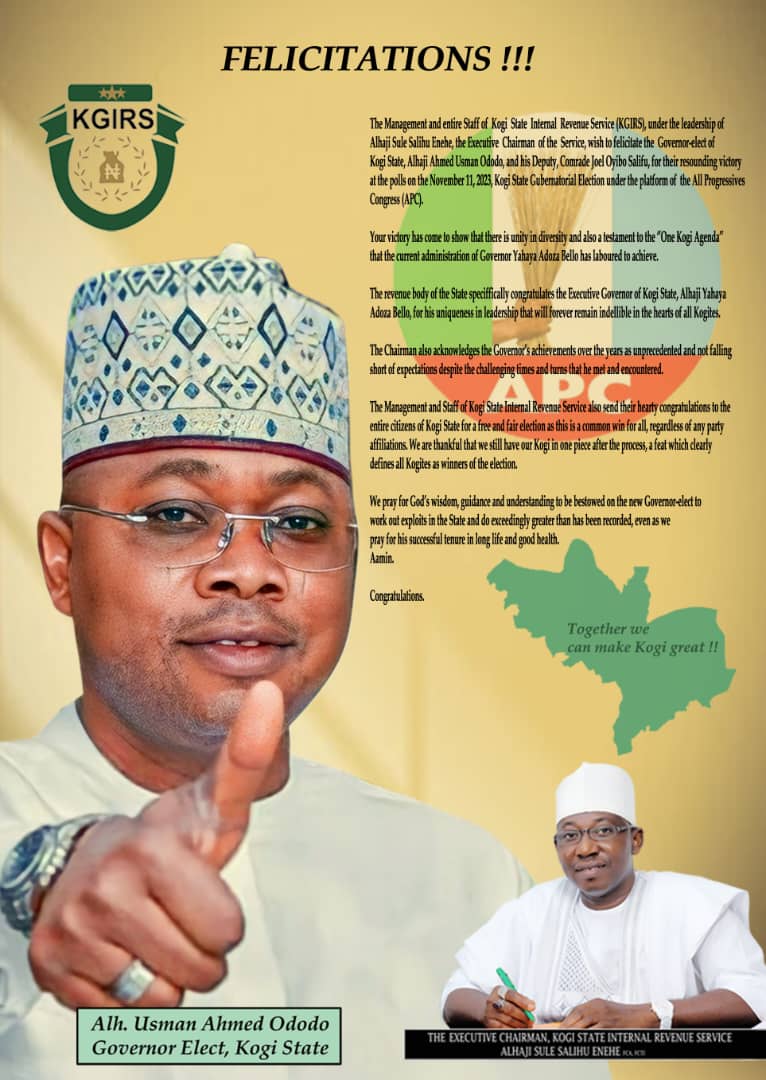 Tears and wailing took over Inele Ugoh community in Olamaboro local government area of Kogi State on Monday evening as Ambassador Gabriel Onoja buried his younger brother the late ThankGod Onoja who died after a protracted illness.
The late ThankGod Onoja died on Monday at Afe Babalola Teaching Hospital in Ekiti state.
Speaking after the interment of the remain of the deceased, Ambassador Onoja promised the immortalize the late brother for rendering selfless service to humanity.
"We started Enemona Foundation together we went through thick and thin to ensure that the foundation attain its mission and vision as such i will ensure that his portrait are placed in all our offices as a way of immortalizing him" he said.
He urged youth in the community to emulate the life of struggle exhibited by the late ThankGod Onoja who died at 29 years and left mark that will be too difficult to fill.
David Onoja the father of the deceased who managed to speak in a very low voice described his late son as a humble, intelligent and respectful person who love and care for the entire family and the community at large.
"I have never think I will one day bury any of my child , but it has happened and there is nothing I can do than to seek solence in thy God.He is an obedient son who is so dear to my heart because up till now I am yet to come to terms with his death" he said.
The younger sister of the deceased, Faith David Ojonugwa who spoke amidst tears , said she will definitely missed her late brother's advise and counselling saying
"he taught me to always be truthful and stand by my words.
"He also taught me to always be committed to whatever I am doing that will benefit me in life and he continuously warned me not to disappoint the family as the only daughter of David Onoja's family. We love him , but God loved him most" she state.