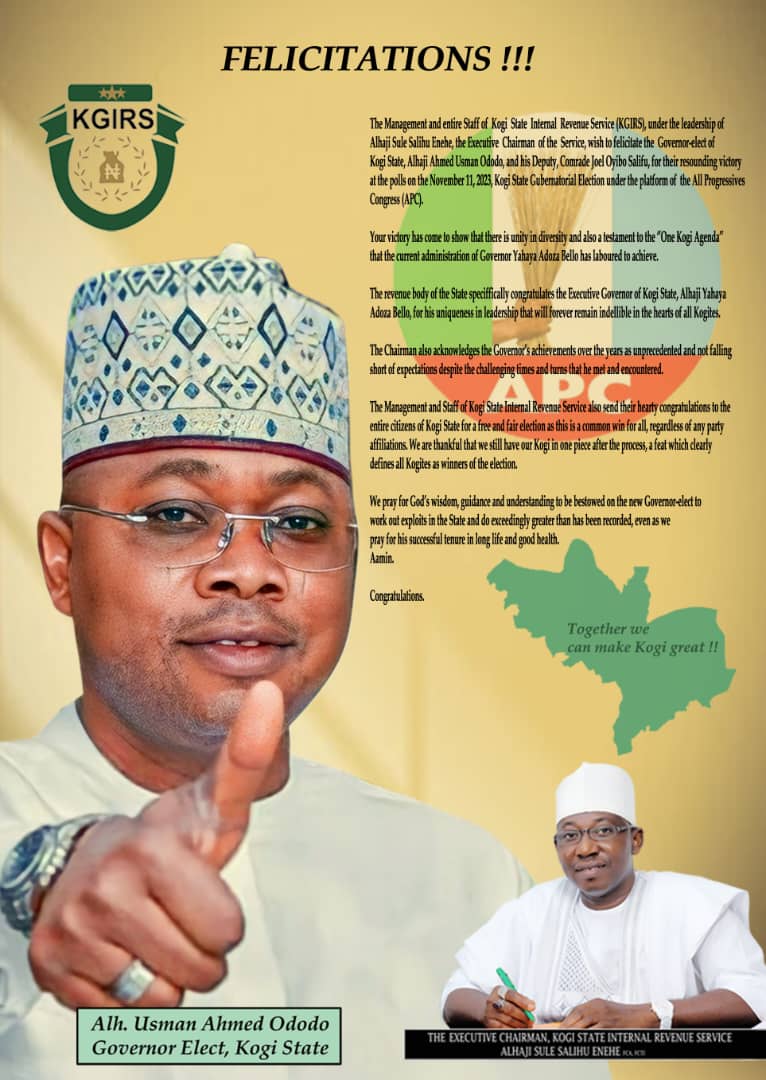 By Ibrahim Isa-Amoka
History was made on Wednesday, the 23rd day of November, 2022 at Government House in Lokoja, the State Capital of Kogi State , when an individual donated 46 cars to the All Progressive Congress (APC) to gear up the campaign activities of the presidential ambition of Senator Bola Ahmed Tinubu and his running mate, Senator Kashim Shettima.
This humane disposition came from no other person than one of the youngest Philanthropist in the country, Alhaji Yakubu Murtala Ajaka, the Deputy National Publicity Secretary of the ruling party.
He is also the Founder and National Chairman of one of the leading and well coordinated Independent Campaign Council (ICC) in the country, called GYB Network for Asiwaju and presently the Gubernatorial front liner to Lugard House come 2023.
Declaring the cars for duty in Government House in Lokoja Alh. Abdullahi Bello alias Dollar not only described the gesture as an instrument of encouragement for the campaign activities of the party but a means to get to the nooks and crannies of the State for the propagation of the gospel of the party to 'sweep clean' all the political vacancies from top to bottom. "We have done it in 2015 and 2019, we will do it again come 2023, he boasted.
The high point of his speech was the challenge he threw to other potential gubernatorial aspirants to come out and do same as Murtala Ajaka in other to assist the party to achieve her ultimate aim of clearing all the available offices in the next political dispensation.
The representative of the State Governor who doubled as the Chief of Staff, (COS), Pharm. Abdulkareem Jamiu Asuku, described the donor as a respected national officer of the party and a distinguished son of the soil, " in whom we all pleased"
The 'Ajaka Boy' at the event unceremoniously top his humane gesture when he announced through the COS to the women who gathered in their hundreds that their own cars are also on the way. They immediately turned the event into a carnival of sort.
The highlight of the occasion was the distribution of the 46 cars to the 21 LGA Chairmen of the party, 21 GYB Network for Asiwaju LGA Coordinators and 4 to the state officers of the party.
In conclusion, Alhaji Yakubu Murtala Ajaka became a Pacesetter as far as the struggle for Lugard House is concerned come 2023.
The people of the state especially the millions of APC members are waiting with their eyes opened to see who will beat at least near the Legacy which 'Ajaka Boy' has created in the political annals of the party itself and the state in general.
Alhaji Ibrahim Isa-Amoka
Director  Media & Publicity
GYB Network for Asiwaju