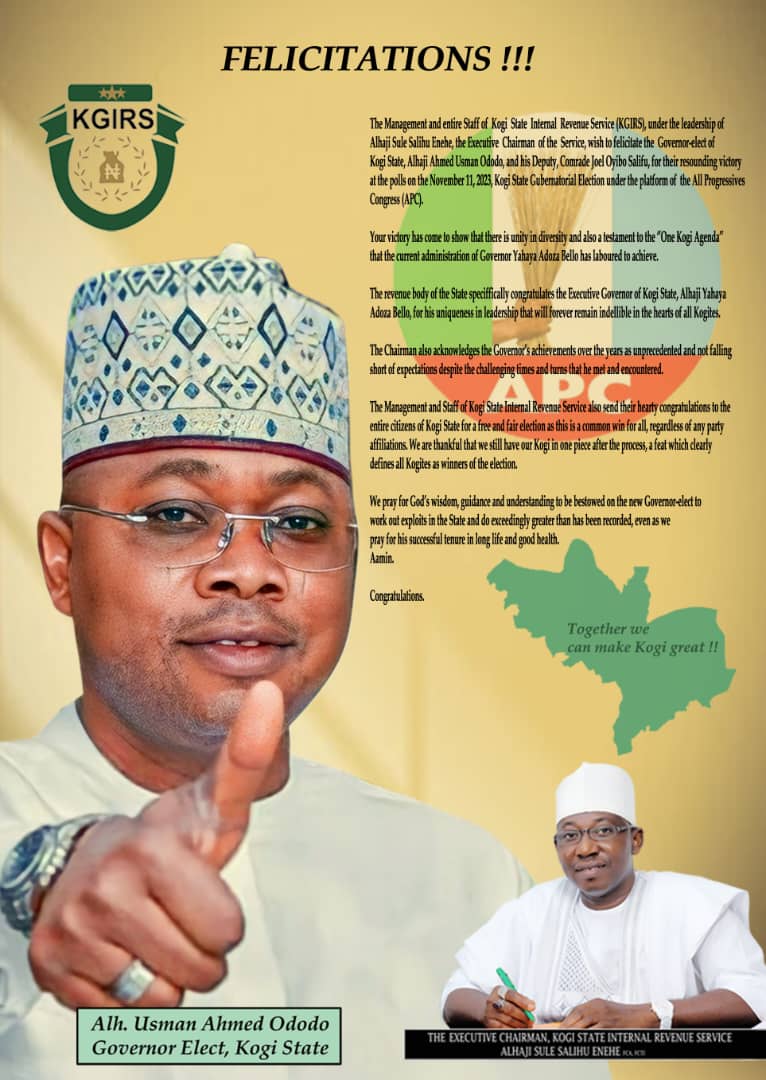 The Executive Director, Connected Development, a Civil Society Organisation (CSO), Ambassador Hamzat Lawal, has revealed that over 20 million Nigerian children are still out of school, saying the figure is alarming and called on government to take proactive measures to tackle the challenge.
He urged policy and decision makers in the country to implement the Violence Against Persons (Prohibition) Act (VAPP) in the interest of women and children.
Ambassador Lawal who is also an international election monitor revealed this at Queen of Apostle's College Okene, Kogi state on Friday when he visited the school as part of 16 days of activism to end sexual and gender base violence in Nigeria as well as distribution of menstrual hygiene products to over 100 female students of the college.
According to him, over 75 per cent of the figure are girls, lamenting that the high percentage was due to under age and forced marriages that are prevalent in the northern part of the country.
He pointed out that though many states in the country have domesticated the VAPP Act , but bemoaned the slow pace of implementation of the law.
The Activist who described education as the bedrock of nation's development said investing in girls child education would end poverty and make the country safe for all.
"If we invest in girls education they will grow to be women that will be in positions of power and authority, and they will be able to make decision for other girls and women" the Activist stated.
While commending the management of the school for providing water and toilet facilities for the college, Ambassador Lawal , stated that one of the major challenges face by female students is menstrual poverty that hindered many of them from going to school whenever they were experiencing their monthly period.
"Without access to water and toilet facilities in schools, it become extremely difficult for girl child in school to maintain hygiene during her menstruation period.
"I am glad that the safe school initiative is in this college because the school has perimeter fencing. I am proud of the school , but government can do more than this to create conducive atmosphere for teaching and learning in schools" he said.
He implored the female students to prioritize their studies, saying with education they can achieve their dreams in life. You must work hard to remove all the barriers that have hindered the education of girl child in Nigeria.
Earlier, the Communication Officer, Connected Development Sheu Durjaye lamented that for long there has been a culture silence and stigma surrounding monthly menstruation and menstrual hygiene.
She noted that the stigma has limited girls to do what they should do to assist themselves in keeping them clean during the period.
The Communication Officer who also expressed concern over the rising cost of menstrual hygiene products , said the Civil Society Organisation was in the school to educate and sensitize the female students on what to do to ensure that they remain and smart during the period.
"A lot of girls do not go to school during their menstrual period because they don't have access to hygiene products. This can be addressed if we jointly fight menstrual poverty and that is why we are here in Queen of Apostle's College Okene to sensitize them about their Rights to womanhood" she added.
The principal of the college Mrs Adinoyi Mary Ovayioza in her words of appreciation, commended the kind gesture of Ambassador Hamza Lawal the Chief Executive Officer of Connected Development for visiting and assisting the students with menstrual hygiene products.
Aishat Abdullahi who spoke on behalf of other students appreciated the effort of the civil society organisation for reaching out to them and appealed for more of such gesture.