Challenge Parenthood Initiative (CPI) has closed that out of 2,788,335 population of Kogi state, 646,623 people have been vaccinated against the Covid-19 pandemic as at November 2022.
The Executive Director CPI, Eunice Abimbola Agbogu disclosed this on Tuesday in Lokoja at a press conference on enhancing demand creation and uptake of Covid-19 vaccine project in Kogi state executed by CPI in collaboration with Centre for Information Technology and Development (CITAD).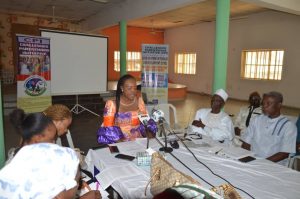 According to her, data from the Kogi State Primary Health Care Development Agency indicated that the total number of people vaccinated as at November , 2021 was 125,833, noting that the low figure was due to myths and misconceptions that surrounded the vaccine and its effect.
She added that it took a lot of effort and collaboration of CPI and CITAD through financial support from MacArthur Foundation to embarked on sensitization project before the figure for vaccines uptake improve to 646,623 representing 23.2 percent of the population of the state.
"To gain citizens' trust in the vaccines, CPI collaborated with Kogi State Primary Health Care Development Agency, civil society partners, religious organizations, traditional rulers and media houses to debunk false information and misconceptions about Covid-19 and its vaccine.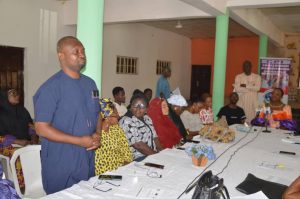 "The project also provided capacity building for stakeholders on emerging issues related to Covid-19 vaccines and relevant topics to ensure accurate information is disseminated to the target audience" she said.
She therefore appealed to Kogi state government to provide mobility, proper supervision for safe delivery of vaccines to the people living in remote areas to increase the vaccination rate in hard-to-reach communities in the state.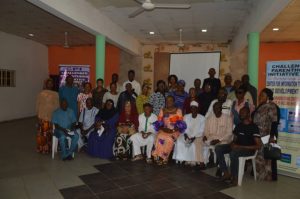 The Executive Director who also solicited for prompt remuneration of health workers involved in Covid-19 vaccine campaign, urged stakeholders to continue to encourage adherence to the health/hygiene guidelines from relevant agencies.