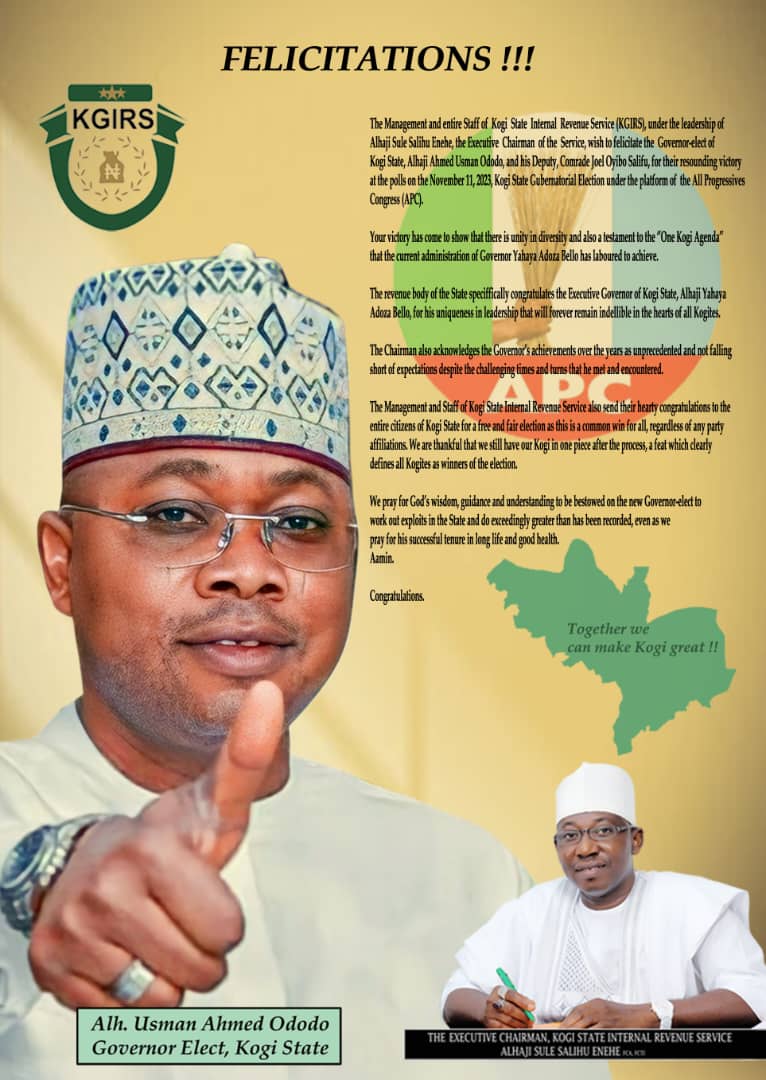 The Director General, David Zacharias Campaign Council, Alhaji Danjuma Odiba has declared that the candidate of House of Representative Idah federal constituency under the platform of the All Progressive Congress (APC) Hon. David Zacharias has nothing to do with issues of thuggery published in some social media.
According to him, the malicious publication was purportedly authored by sahara reports a known fake news media outfit orchestrated to mislead the general public.
In a statement issued by the Director General David Zacharias Campaign Council on Thursday, the statement described the report as not only laughable, but a confirmation that Sahara Reports is an idle "news" platform known for fake news, misinformation and disinformation.
The statement read in parts "We wish to state categorically and emphatically that the Honourable member representing Idah federal constituency, Hon David Idris Zacharias as a respected politician has never had thugs and will never start having them now.
"The devilish and cheap allegation that David Zacharias led thugs to destroy the PDP party secretariat or had his followers to dispossess members of the drowning PDP of their personal effects is not only false, but a misleading, devilish, malicious, fake and dangerous concoction from the imagination of the writer and their sponsors.
"In the past few weeks, Hon. David Zacharias even though he has all the confidence and assurances of his supporters and good people of Idah federal constituency of being reelected, has been touring every part of the constituency canvassing for votes. Is this the man who will send thugs to destroy an opposition that is not viable and practically absent?
"It will not be out of place to say that the opposition PDP in Idah federal constituency and its House of Representatives candidate are already shivering over the wide acceptability, massive followership, intimidating turnout at campaign rallies and heartbreaking defeat that is already eminent come February 25th, 2023.
"We consider the sponsored publication by the PDP as one coming from people acting under illusion, a party under serious election fever anticipating defeat in the February 25th election. The intention is simple! To cause disaffection and tarnish the reputation of the lawmaker who has been peaceful, faithful and hardworking.
"This fallacious and poorly written fake news will not distract the campaign council or Hon. David Zacharias from focusing on the task ahead, which is to win the coming election overwhelmingly and convincingly with shocking margins capable of causing the PDP candidate heart attack".
The statement expressed assurance that the scholarship schemes, market women empowerment schemes, employment facilitation and empowerment opportunities already created by the lawmaker are enough tangible evidence to show the opposition that they have no place in the coming election.
He therefore urged the teeming supporters of Hon. David Zacharias to remain calm, faithful and peaceful.
The statement also called on security agencies to watch closely the opposition, saying they have devised new tactics to cause disaffection within the polity ahead of the election which they are already losing.