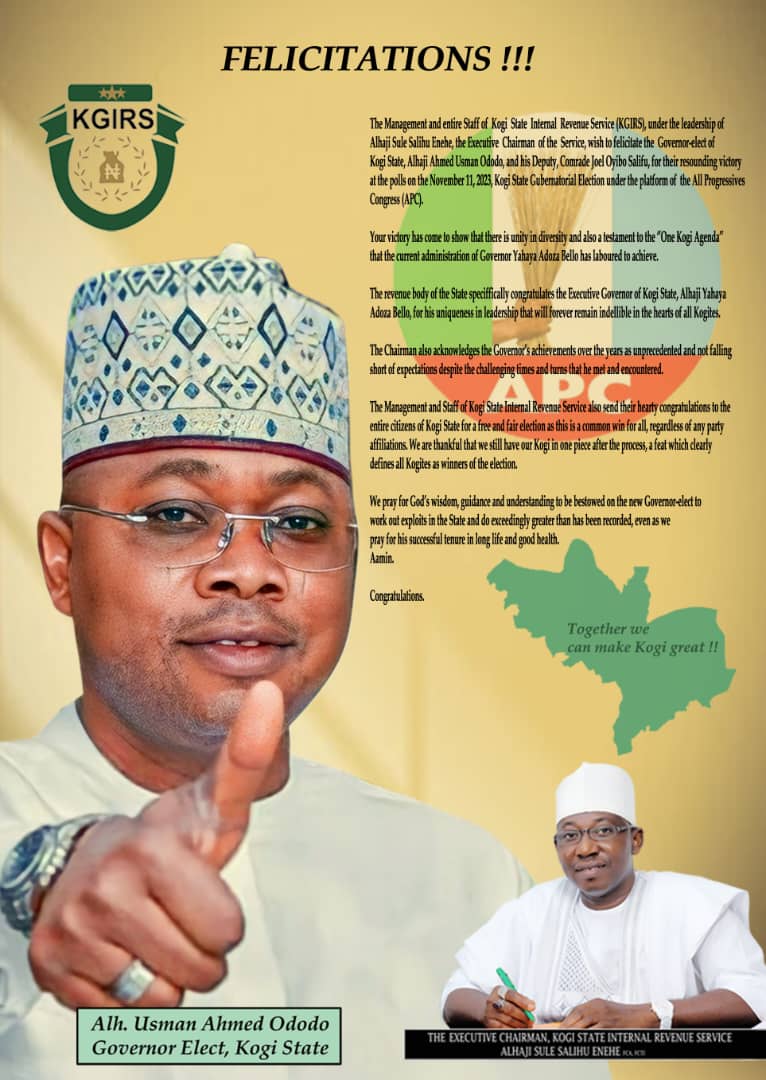 Varsity Don Calls for massive tree planting to prevent natural disaster
A Professor of Zoology/Avian Parasitology, Adang Kombe Lucas has called on government at all levels to intensify effort in promoting afforestation and discouraging deforestation to prevent erosion, pollution and other environmental degradation.
Professor Lucas who is a lecturer with the Federal University Lokoja Biology department made the call on Wednesday at Adankolo campus of the institution while presenting the 9th inaugural lecture with the topic "Birds : Their roles in sustaining the environment" to the university community.
The university don who advocated for the planting of more useful trees to safeguard the environment, lamented that environmental degradation, habitat destruction and deforestation have been an indirect threats to the existence of birds and other animals.
He expressed worries that forest which offers life support systems in the country is gradually going into extinction, noting that the iroko , ebony, mahogany, obeche trees used as timber for paper, furniture and building industries have been massively exploited without replacement.
"The population, community, environment itself suffers when natural resources are depleted without replacement.
"A sustained environment is likely to create jobs and occupation for the yearning youth population, such as farming , logging, timber exploitation , forest resources marketing among others.
"Also a sustained environment provide raw materials for industries like the paper and pharmaceutical industries in which youths can be gainfully employed.
"Some of the trees that birds pollinate or spread their seeds are of medicinal value, provide wood/timber for furniture and building construction. It provide fruits/food for man and wildlife, income generation for rural dwellers , poverty reduction , employment and sustainable livelihood" he said.
Speaking on the significant of birds to the environment, the university don , said birds are considered as vital organs for forest biodiversity, stressing that any ecosystem or environment without the presence of birds can be regarded as "ecological death".
In his closing remark, the Vice Chancellor of the institution Professor Olayemi Akinwumi, described the 9th inaugural lecture as one of the best in the history of the institution.
He pointed out that the presenter Prof. Adang Kombe Lucas has done justice to the topic through a thorough research work and commended him for his effort.