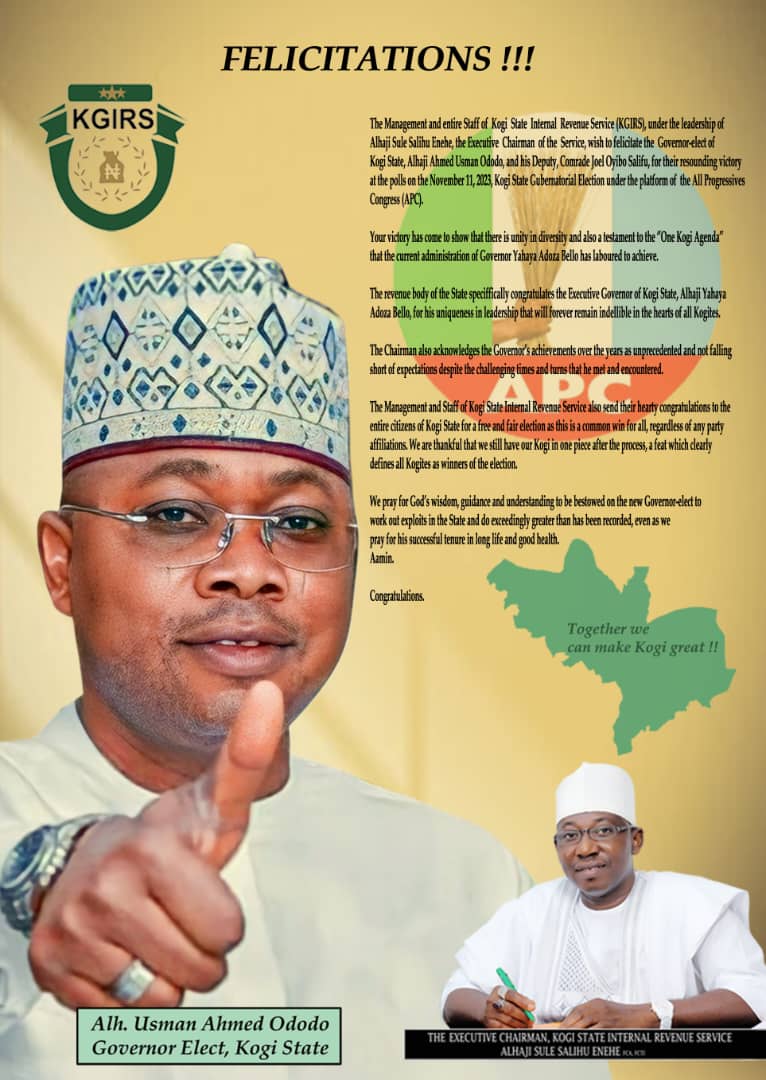 Commissioner of Police , Kogi State Command CP Akeem Yusuf has warned that whoever caught disrupting the 2023 general election in the state will be apprehended to face the full wrath of the law no matter the status of perpetrators and their sponsors in the society.
CP Yusuf gave the warning on Friday in Government House Lokoja while briefing newsmen shortly after the State Security Council meeting.
He warned that the security agencies in the state will not leave any stone unturn in ensuring that the February 25th and 11th March general elections are conducted under a peaceful atmosphere devoid of rancour and crises.
The Commissioner of Police therefore urged all security agencies in the state to work assiduously in ensuring that there is absolute peace during and after the elections.
He also stated that the State Security Council has directed that unauthorized security personnels on illegal duties during the day of election should be arrested for appropriate disciplinary action.
While calling on citizens of the state to maintain peace and report unsuals activities on their areas to security agencies for prompt action, the Commissioner of Police urged the participating political parties in the election and their supporters to shun any behaviour that can impede the integrity of the general elections.
Speaking on the new currency policy, CP Yusuf cautioned the people of the state against any behaviour that can cause security breach, urged commercial banks in the state to attend to people peacefully.