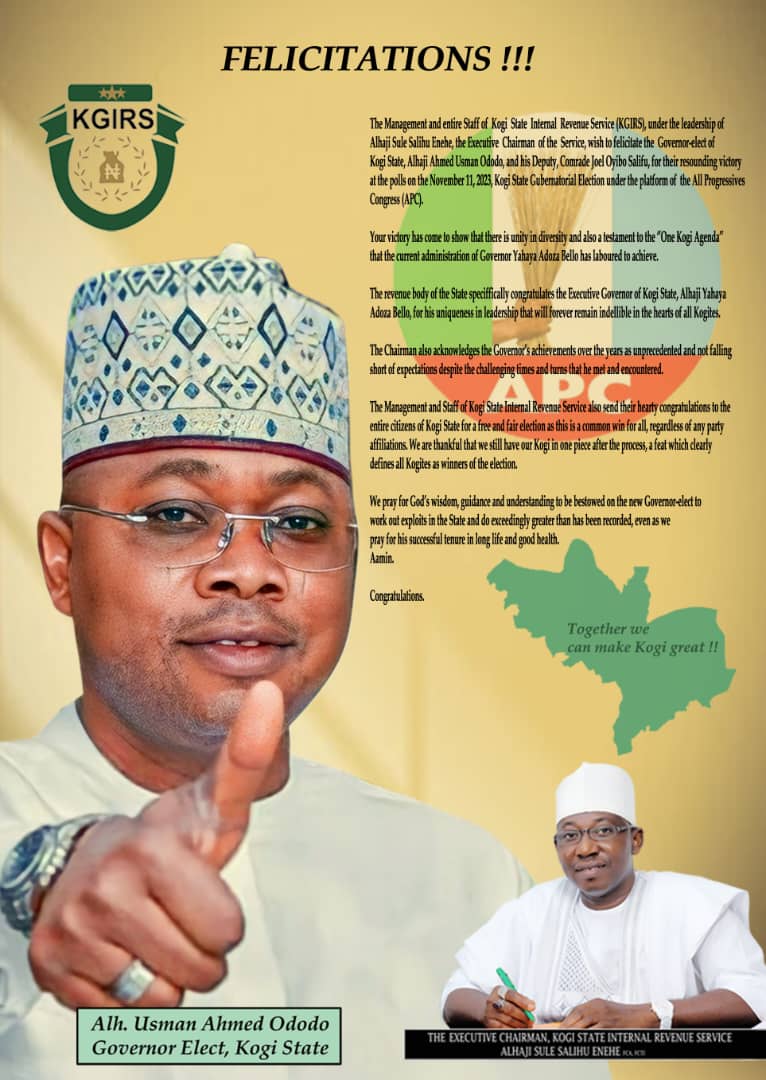 The attention of the campaign Council has been drawn to a Facebook post by one Richard Abu Enemona alleging that our Principal Barr. Kabiru Usman worked against the PDP in Ankpa Local Government Area at the just ongoing Presidential and National Assembly polls.
It is instructive to note the following facts:
1.Our Principal devoted his time, energy and resources working for the success of the Party before, during and even after the election. The result from his polling unit is posted here for reference and we challenge the author of that post to post his polling unit result.
2.Our Principal Barr. Kabiru Usman is from the same village and vote at the same polling unit with Hon. Halims, the APC candidate for the House of Representatives and this explains the margin between PDP and APC in the House of Representatives election.
3.Our Principal is and will always remain committed to PDP and is not known for anti Party activities.
4.We urge Enemona and his pay masters to concentrate their energy on the herculean task ahead of us.
5.Our Principal has reached out to all candidates of our Party who were robbed of their mandate and will work with them to retrieve same.
Below is the Presidential Result.
1.PDP= 192
2.APC= 16
3.LP =52
Senate.
1.PDP= 210
2.APC=26
3.LP =16
H.O.R.
1.PDP=33
2.APC= 195
3.LP= 22
4.NNPP=15