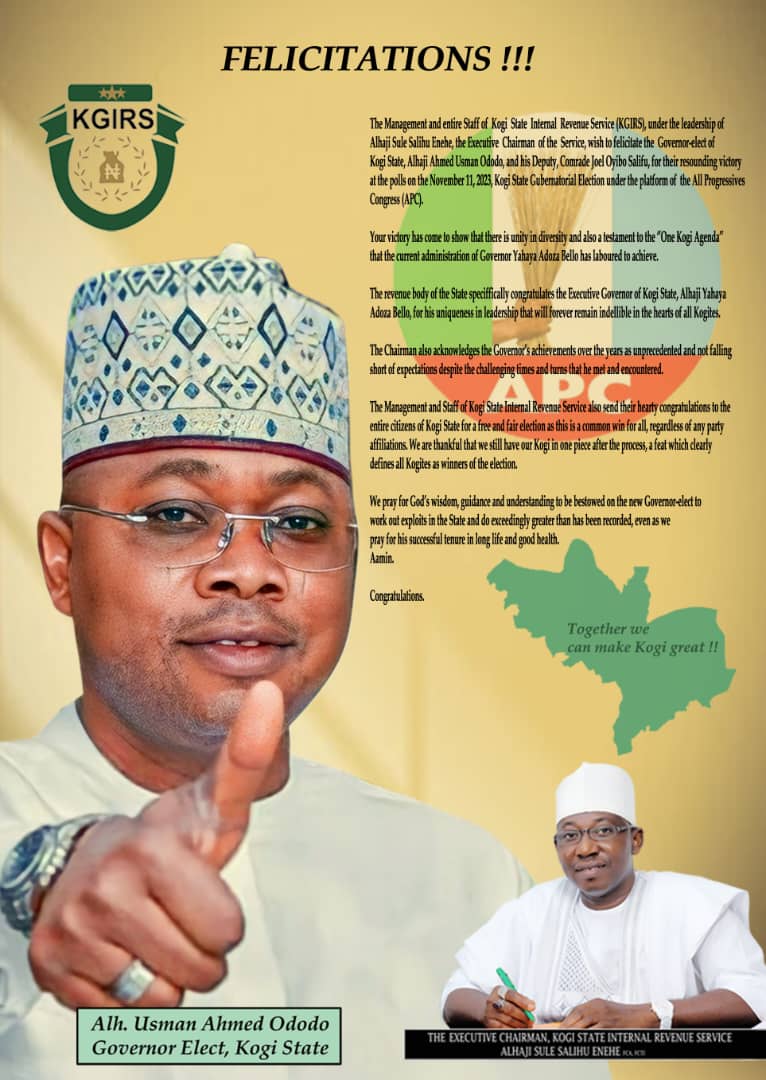 Asiwaju Ahmed Bola Tinubu
Nigeria's president-elect, Bola Tinubu, Wednesday, assured Nigerians that he would be the chief servant and serve Nigeria with all he has got.
Tinubu gave the assurance in his acceptance speech after he was declared winner of Saturday, February 25, 2023, presidential election by the Chairman of the Independent National Electoral Commission (INEC), Mahmood Yakubu.
He said, "I cease this opportunity to appeal to my fellow contestants to let us team up together. This is the only nation we have. It is one country that we must build together. We'll work together to put broken pieces together. We must work for the unity, happiness and harmony of Nigeria.
"We must not act like that orchestra that has no conductor. We have elected a conductor. Let's collaborate. My standing out here is to thank Nigerians for choosing me to serve as your president. From my heart, I say thank you very much.
"Whether you are batified, Atikulate, Obidient, or Kwankwasiya, you voted and struggled for a better Nigeria; I thank you for participating in democracy.
"Renewed hope has landed in Nigeria; I represent that promise, and with your support, that promise will be achieved.
"I thank President Muhammadu Buhari for his commitment to remocracy and his wife and the entire family. They keep their eyes on the ball, committed, patriotic and firm.
"You, the progressive governors, have many opportunities to betray the party; despite this, you made it possible for me to be victorious. I can not intentionally let you down.
"Let's team up together; it is our only country. Let's collaborate to make a symphony to improve the Nation."
Those present at the event were his vice-president-elect, Kashim Shettima, All Progressives Congress National Chairman, Abdullahi Adamu, and APC governors, among others.