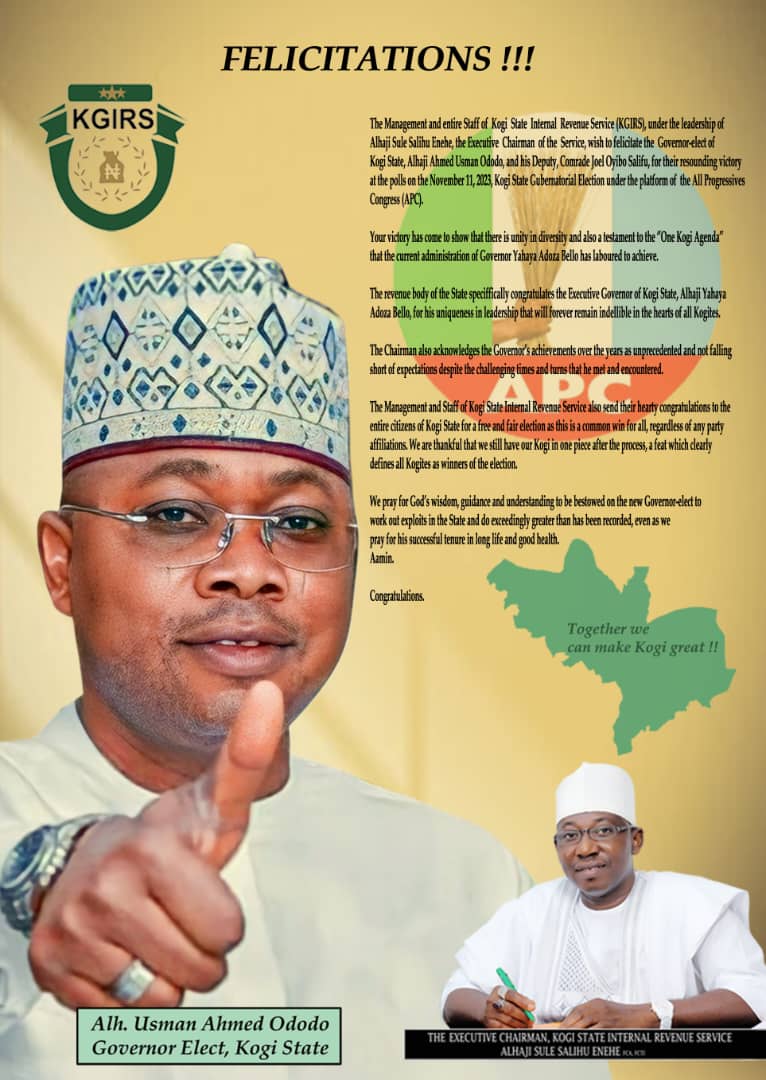 Former Kogi State Deputy Governor, Yomi Awoniyi on Saturday called on the national body of the People Democratic Party (PDP) to do the needful , the proposed PDP delegate list which has been doctored is capable of causing crisis during the governorship primary election of the party.
Awoniyi who is one of the leading aspirants for the November, 2023 governorship election under the People Democratic Party (PDP), said any attempt to use the unapproved delegate list would be rejected totally.
The former Deputy Governor who made this known at a press conference held in Lokoja on Saturday evening disclosed that there are attempts to use for the party a delegate list that is in complete variance to the approved one.
According to him, "This press conference was organized by some of us aspirants to draw the attention of the world to this abnormality. It is unfortunate that where the party set up guidelines for a process and same guideline was not well adhered to, it is not reasonable for the same party to import strange names into the delegate list.
"PDP was a party bound by laws and as a bonafide member of the party in the last 25 years, any attempt to make nonesense of the party's primary would not be acceptable".
Awoniyi who stressed further that the authentic delegate list that emerged from the party's processes on 29th March and April 8th should be used, stated that it was not acceptable to compel them to use the delegate list that is foreign to the process that took place.
Also contributing, another governorship aspirant, BoluFemi Rotimi stressed unequivocally that the approved list must be used, adding that failure to do so would lead total cancellation of the election and serious crisis if due process was not followed.
Hon Tajudeen Yusuf a candidate of the party in the last senatorial election, said the doctored list was meant to accommodate people who are not even members of the party in a bid to impose an aspirant on the party and its members.
Tajudeen lamented that if his name could be removed from the delegate list and only returned after serious petition , then it was better for it not to be there, adding that the law would be used to tackle the problem.
When asked if the entire state list was tampered with, he responded that an injury to one is to all as those of Kogi East and Kogi central were doctored , adding that removing just a name in the list as given by INEC, made the list unacceptable and should be rejected in totality .
"After our petition, the con men thought it wise to return names in the East, those of West were totally mutilated while the names of Central was a little bit tampered with" he said.