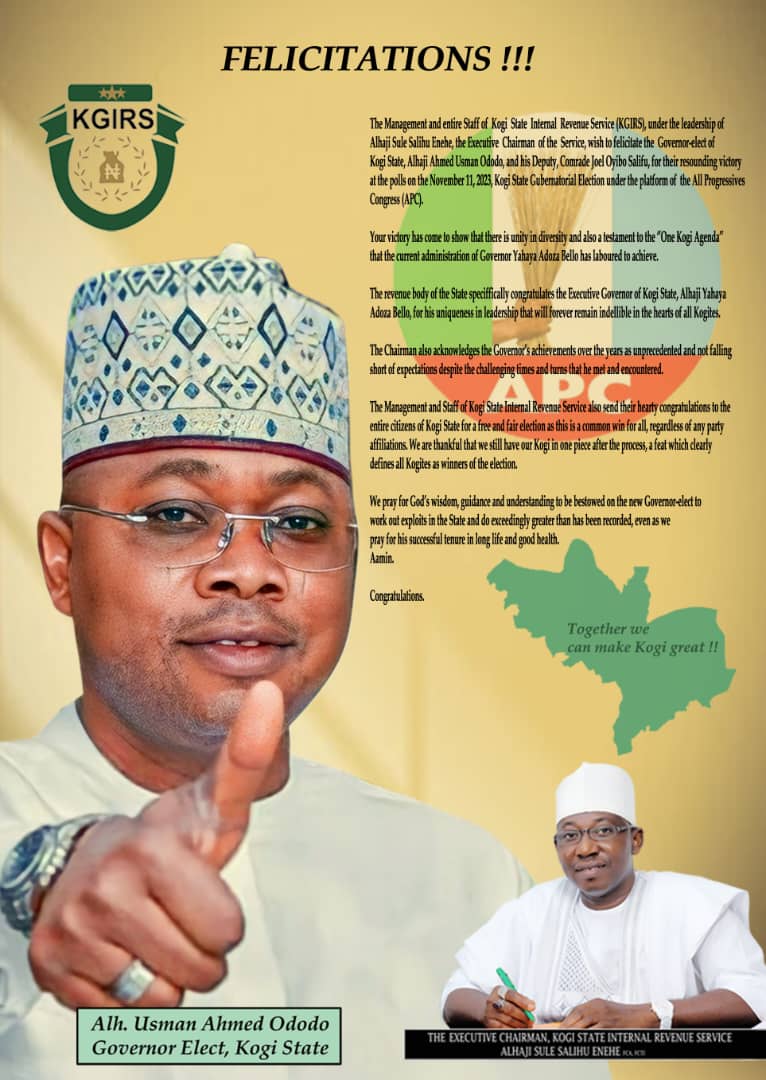 CHRCR Calls for Improve Capacity, Awareness Of Citizens On Accountability and Anti-Corruption campaigns in elections.
Ahead of November 11 governorship election in Kogi State, a Civil Society Organisation, Conscience for Human Rights and Conflict Resolution (CHRCR) has called for an improved capacity and awareness of citizens on their roles and responsibilities in the Accountability and Anti-Corruption campaigns in elections.
The call was contained in a communique issued at the one day multi-stakeholders engagement for electorates in Eastern Senatorial District toward the governorship election in Kogi State on integrity and community ownership in the fight against corruption organized by CHRCR in partnership with Civil Society Legislative Advocacy Centre (CISLAC) which was signed by the Executive Director CHRCR Idris Miliki Abdul.
According to the communique, citizens must continue to hold elected political leaders accountable by insisting community engagements towards the November 11th 2023 elections.
The communique said that the demand for issue-based campaigns has always not been upheld by political parties and their candidates, noting that they must ensure that citizens issues should be a priority rather than any other primordial sentiment during campaigns.
It admonished the Independent National Electoral Commission (INEC) to as a matter of urgency engage citizens on where, when and how to collect their Permanent Voters Card (PVC) before the November 11, 2023 governorship election in the state.
The communique urged women groups to engage the participating political parties and their candidates, on issues around women participation in the political process and leadership.
The engagement concluded by appreciating CHRCR in their crusade. They also appreciated CISLAC and John D. and Catherine T. MacArthur Foundation for their continued support.