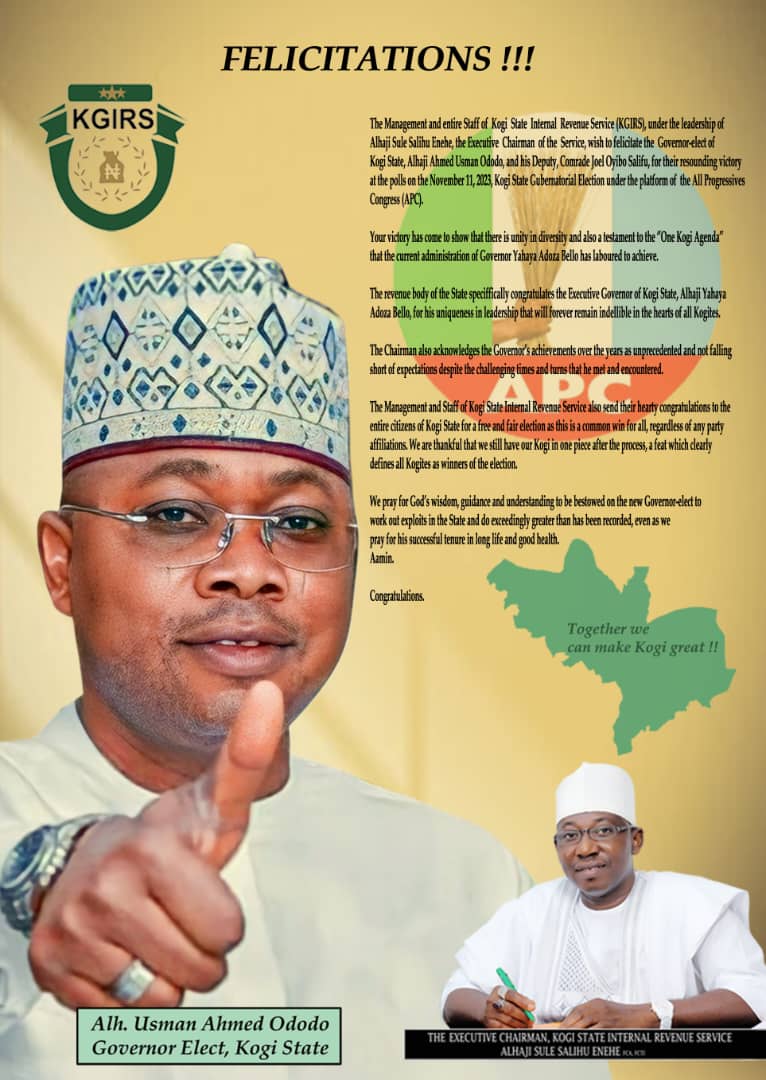 Over 2,500 people across across the 21 local government areas of Kogi State have benefitted from Ododo medical outreach organised by a support group Avoyi Team 4 Ododo.
The medical outreach which took place in Lokoja on Saturday witnessed 2500 people across the local government areas who came to benefit and grace the occasion.
The Convener of Avoyi Team 4 Ododo, Mrs. Billie Avoyi Nwogu said the programme was aimed to support the governorship candidate of the All Progressive Congress (APC), Alhaji Ododo Ahmed Usman in the coming November 11 Governorship election.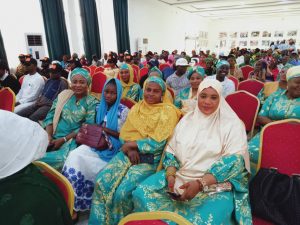 She noted that the governor of Kogi State, Alhaji Yahaya Bello has done well for establishing Reference Hospital in Okene which is now providing services to the world.
"In his commitment to providing medical services to all, Governor Bello built Ultra modern hospitals in Gegu, Kogi west, in Eganyi , Ajaokuta LGA, respectively
"He also built a teaching hospital in Prince Abubakar Audu University. This has allowed our medical students to get accreditation to study medicine and graduate in PAAU, that means they will not have to move to other universities to complete their courses, he also renovated and upgraded the cottage hospital Idah, to a zonal hospital with advanced medical equipment.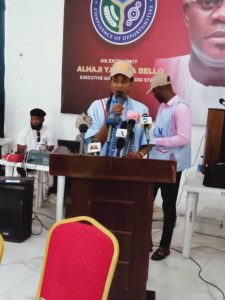 According to her, as the saying goes, "Success without a successor is merely delayed failure." This is why the New Direction family, under the leadership and achievements of Alhaji Dr. Yahaya Bello, has unanimously elected Alhaji Usman Ahmed Ododo to assume leadership after his tenure ends on January 27, 2024 to consolidate his achievements.
"As a united APC family, the national working committee has closely observed the success stories in Kogi. They have established a national campaign council to promote, project, and canvass for massive support and votes for our incoming governor, Alhaji Usman Ododo, and Joel Oyibo.
"Our selection of Ododo and Joel is not solely based on their handsome looks but on their seasoned professionalism and innovative leadership.
"They have played important roles in restoring order to the state's public service and finances over the years. Although you may know Alhaji Usman Ododo as the State Local Government Auditor-General, his contributions to refining the state's public service have been invaluable.
"He is a silent reformer and a key figure in the New Direction blueprint. He is poised to deliver even greater accomplishments once he assumes the office of governor by God's grace after the November election.