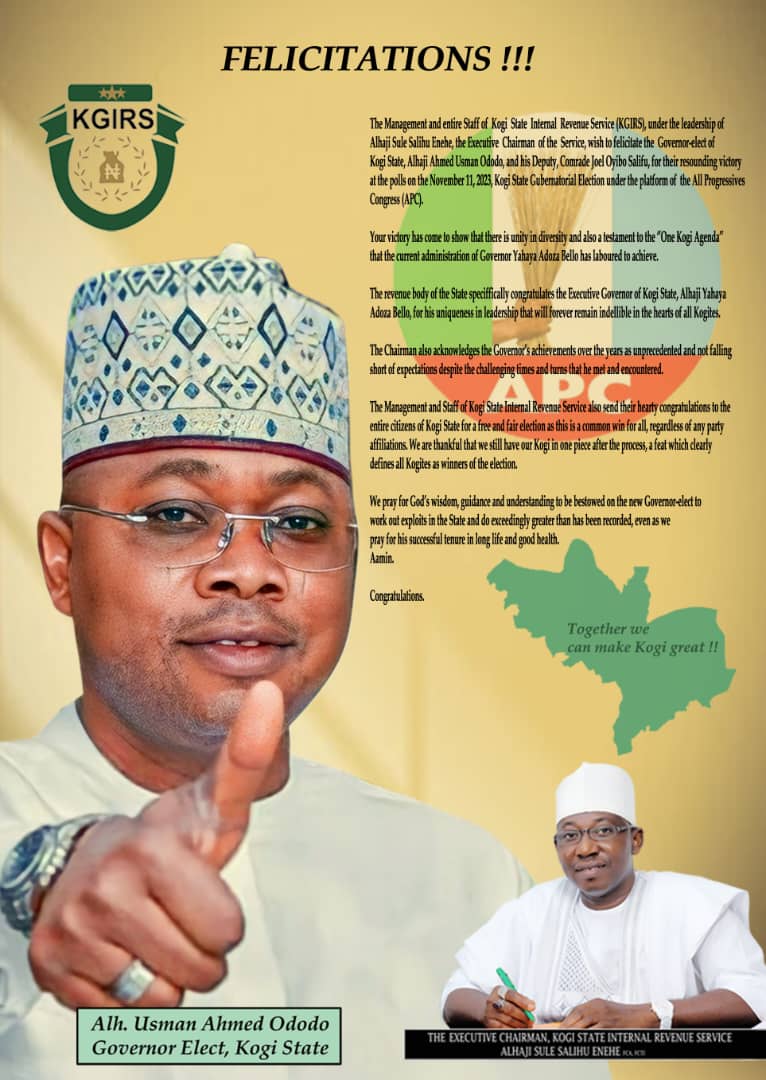 Coalition of observer groups accredited by the Independent National Electoral Commission, (INEC), who monitored the governorship election held on Saturday November 11, 2023 in Kogi state has commended the electoral body for a peaceful conduct.
Addressing a press conference on Sunday , the leaders of the groups, Mrs. Elizabeth Oziri, Women and Child Disaster Rescue Initiatives and Oluwafemi Olabode
Women and Youth Empowerment for Global Change Initiative while lauding security for exemplary conduct, said the group was satisfied with the process.
The statement said, "You may wish to recall that yesterday being 11th November, 2023 the good people of Kogi State came out to exercise their franchise.
"INEC being the umpire of national elections, the conduct of the just concluded election is considered by INEC accredited observers as hitch free, fair and credible.
"The credibility of election may not be only attributed to INEC, but also the election stakeholders in the state such as, political parties, security personnels and of course the government and the good people of Kogi State."
They noted that, "Though, there were minor anomalies, as is normal with elections and its processes like occasional clogging of the BVAS machines due to network issues, duplication of and repetition of names which slowed downed the BVAS from finger or face capturing and disagreement between some security personnels and some voters but generally we commend INEC for their efficiency and timely provisions and deployment of materials, personnels and staff across the three senatorial districts which comprised of 21 local Government Areas, 239 Wards and 119,973 Polling Units across the length and breadth of Kogi State."
She noted that INEC equally ensured that their agents arrived the Polling Units on time.
She added that, "We equally commend the efficiency and commitment to duties of the security personnels whose job it was to protect lives and properties
before, during and after the election.
"They indeed ensured that the process was devoid of any form of harassment and intimidation we also want to commend the gubernatorial candidates who earlier signed a peace accord as we hope that the mandate of the people shall be given to them.
"The backbone of any election is peace this election being an off circle election is relatively peaceful despite all odds. We wish to express our gratitude.
"Though the outcome of the election is yet to be announced, our hope as INEC observers is that the mandate of the people of Kogi State be given to them.
"We observed activities and incidents in the nooks and crannies of the state and we hereby expressed our satisfaction with the exercise. Thanks and God bless." She said.