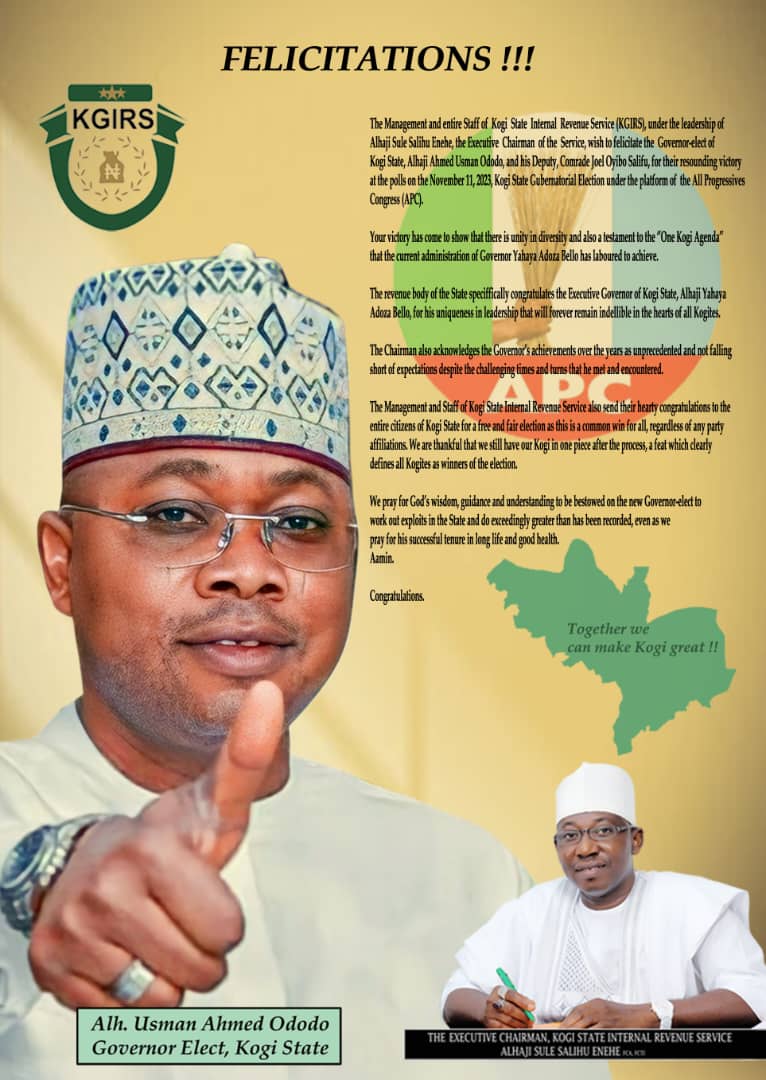 As comments trailed the action of a son who allegedly beat his father to death in Lokoja under the influence of hard drugs, the Executive Director Conscience for Human Right and Conflict Resolution (CHRCR), Comrade Idris Miliki has charged parents to prioritize the up bring of their children to make them a better persons for the society.
Comrade Miliki who made the call while commenting on the ugly incident in Lokoja on Friday, lamented that broken homes and lack of parental care can easily give rise to such eccentric behaviour of some children.
"It is unfortunate that a child, the son of a man , will rise up and beat his father to death, that alone is an abomination in Africa culture, it is forbidden in any religious belief.
"This incident that happened brought about many questions such as where is his mother? How was the boy brought up because the boy's mother was never mentioned in all the reports we have read.
"This boy may be from a broken home that lack parental care at the tender age. If both parents are together and whenever the father is away , the mother will be at home to take care of the children , but in a broken home , the effect is always on the children.
"It is also expedient for every parents to ensure they know the type of friends their children keep. You should also monitor their movement and check their school bags to know if there are items you did not provide for them that they have in their bags or rooms.
While cautioning mothers against telling their children unpleasant stories about their father, the Social Critics charged fathers not to renege in their responsibility of providing the needs of their children, saying such effort foster love and peace between children and parents.
"It is unfortunate that some fathers have the money but will never take care of their children, the father don't care whether the children have eaten, don't care whether they wear cloths , don't care whether they put on shoes , the father don't care whether the children go to school or not , all of these is enough to generate hatred and lost of love between father and child and the resultant effect is what we are seeing in the society today.
"Parents should therefore train their children in proper and Godly ways by instilling in them the fear of God and the consequence of doing the wrong thing in the society" he stated.
Comrade Miliki who also offered advise to children said
"Children should also be patient with their parents , they should endeavour to live within the means of their parents so that they don't fall into trouble"
He charged Government at all level to invest in basic education and vocational centre where people can acquire skills or learn trade of their choice.