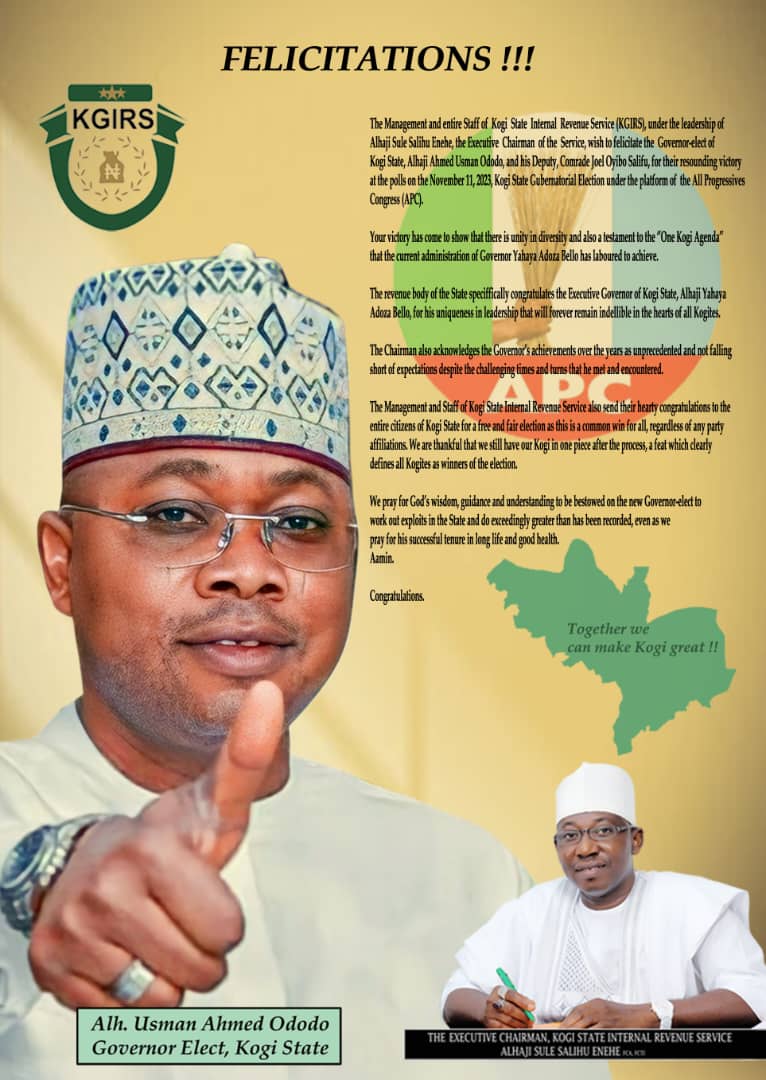 ActionAid Nigeria, an International Organization has charged the federal and state government to invest more in human capital development to enable the economy of the country grow.
Speaking at the closing ceremony of the 2021 peace camp organized for 500 youths in Kogi state by ActionAid Nigeria in partnership with Participation Initiative For Behavioral Change in Development, (PIBCID) at the main campus of Kogi State Polytechnic , Lokoja, the Country Director ActionAid Nigeria Ene Obi said the country can only over come the current security and economic challenges , if government at all levels invest vigorously in the youths that represented 62 per cent of the nation's population.
She stated that government had since failed in its responsibility of providing jobs for young Nigerians graduates, lamenting that millions of Nigerians graduates are roaming the streets as a result of lack of jobs.
According to her "The young people of this country has been taken for granted for too long , there are no jobs for millions of Nigerian graduates. They were roaming the streets for lack of jobs and government at all levels seems unconcern.
"Ironically 62 per cent of the population of Nigeria are young people. Population is a blessing and it is an engine room for development.
"For a country to develop it's economy , you need young people who are qualified and ready to use their energy to effect positive change. Government need to do more because the young people in this country has been relegated to the background for long.
She however bemoans the high rate of corruption that has bedevilled the nation denying Nigerians their right to quality life.
"Many of our leaders are busy pursuing wealth, building houses while they can only sleep in one room. It is not how much you make for yourself as a leader that matters , what matters most even in the eye of God Almighty is how you use your position given to you on trust to better the lots of the people you govern.
"But a situation where a leaders only govern for themselves and their immediate families such attitude or style of leadership often lead to abject poverty and under development, and that is what seems to be happening today in Nigeria.
"It will interest you to know that General Yakubu Gowon ruled this country at the age of 32, Maitama Sule and others became a federal minister at the age of 29 , age has nothing to do with leadership but how you use it to effect both physical and human development is what matters.
"What we are asking for is that we need our country to take the pride of place where every Nigerians can live a life of dignity not a life full of kidnapping, armed robbery, banditry and economic squabbles where people have to jettison their dignity in order to feed" she stated .
Speaking further , the Country Director ActionAid Nigeria expressed worries over the attitudes of Nigerian leaders who are products of public universities, but today their action and inaction has led to deterioration of the universities while they pushed their children to private universities despite the exorbitant fees.
Ene Obi who disclosed that the organization is working in 24 states on different issues, stated that a lot has been committed in Kogi and Nassara States to train youths and women on peace and violence extremism.
"We are committed to the development of human being and we are happy that through our programmes in Kogi State , the State Government has established youth development commission that will champion the cause of youth in Kogi State" she said.
The Speaker , Kogi State House of Assembly Princess Matthew Kolawole while addressing the youth ambassadors after inspecting the parade , said the peaceful coexistence of Nigeria is not negotiable , urging the youth to play their roles as the engine room of the country.
He charged the youths to shun any vices that are inimical to their future , urging them to believe in themselves and do the right thing that can move the country forward.
The Speaker advised the youth to take their destiny into their hands by being focus and do the right thing at all time.