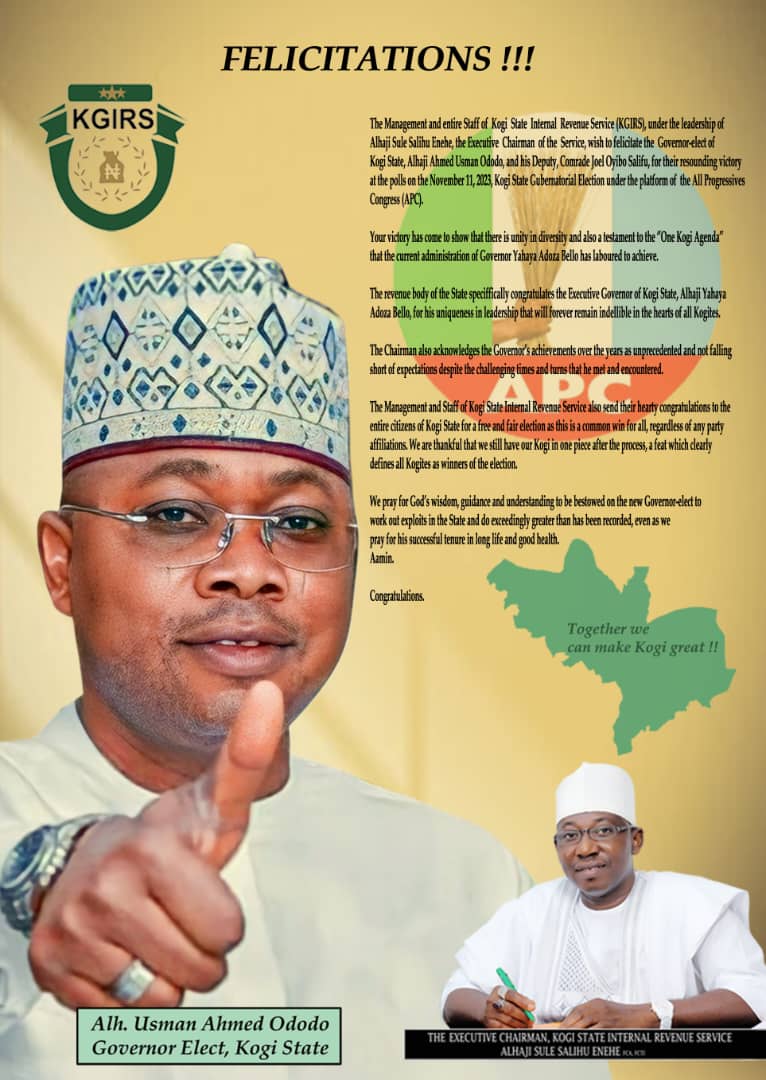 Faith Sunday a 30 years young lady from Okene , Kogi state who has been bedridden in the last six months has appealed to spirited individual, government and corporate organisations to come to her aid to upset her hospital bills that had accumulated to the sum of N2.3 million at Shifaah Hospital in Lokoja.
Faith Sunday ordeal started in Lagos State following a surgical operation performed  on her to remove fibroid but the operation ended in error where her intestine was tempered.
According to her, six days after the failed operation she started developing complications and the hospital referred her to another hospital where she was asked to deposit the sum of N1.5 million before operation can commence.
Faith Sunday who could not raised the sum as deposit remained at home for several days before her mother went to Lagos and brought her to Shifaah Hospital in Lokoja for medical attention.
Speaking to newsmen at the premises of Shifaah Hospital Dr Muazu Musa said as at the time Faith was brought to their hospital 72 days ago she was unconscious, but they were able to stabilize her before himself and other doctors performed exploratory laparatomy (Resection and Anastomosis) on her to correct the error inflicted on her in one of the hospital in Lagos.
"We quickly stabilize her and performed exploratory laparatomy which is Resection and Anastomosis surgery  on her that  lasted for upward of eight hours and it took another 24 hours before she regained consciousness.
"We have been managing her condition in the last 72 days in this hospital and while we are doing that her mother who went to Lagos and  brought her  to this hospital fell sick and died. The late mother used to be  her major financier as her father is a retiree.
"We thank Almighty God that  she has recovered but the major  challenge we have now is how she can upset her hospital bills which had accumulated to 2.3 million naira and still running because she is still within the hospital facility. We suppose to discharge her since two weeks ago" Dr Muazu Musa said.
The Chairperson, Kogi NGO Network and Executive Director Renaissance Care and Empowernment Foundation (RECEF) Nigeria Idris Ozovehe Muraina, said Faith Sunday's case is one of those serious medical challenges that needed urgent intervention.
He appealed  to well spirited individual, government and philanthropists and corporate organisations to please come to the aid of Faith Sunday to enable her pay for her hospital bills so that she can go home to take good care of herself
Muraina commended Dr Muazu Musa for his prompt response in attending to  Faith Sunday's condition without demanding for deposits  before the surgical operation commenced to safe life first.
"It is Faith Sunday now it could be any body that is why we are calling on philanthropists to contribute in safing Faith's life" he said.
Below is Faith Sunday's bank details: 2107700887 Sunday Faith Omeneke. U.B.A
Contact no. 08163565382
Thanks as you response to safe life.