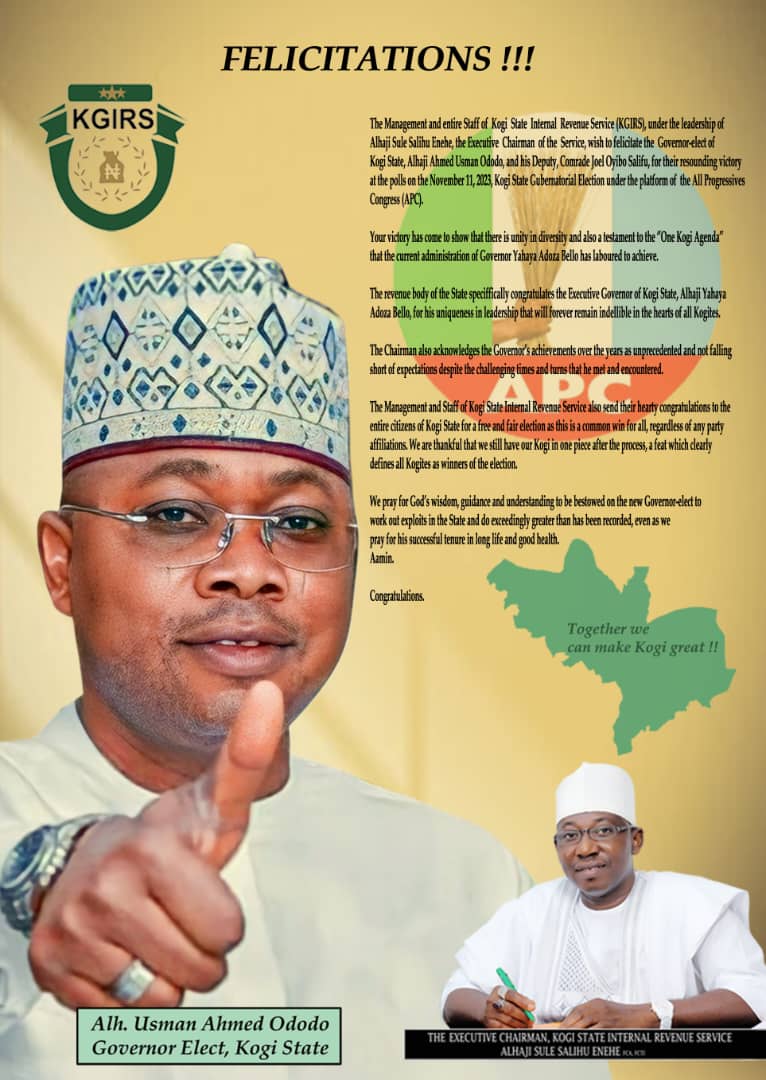 Barely one week after Ambassador Gabriel Onoja the president of Enemona Josh Humanitarian Foundation donated a newly built 600 sitting capacity church to Inele-Ugoh community in Olamaboro local government area of Kogi state , the young philanthropist has moved to Benin republic to put smile on the faces of over 250 widows and orphans in the country.
Addressing the widows and orphans at Tcha Tchou community in Parakou a northern state in Republic of Benin, Ambassador Onoja said he was in the country to fulfil devine calls to go to his mother's community to extend the humanitarian services to the less privilege in the area.
He assured them that as long as he live, the foundation would continue to cater for the widows in the country and also support the education of their children to enable them have a brighter future.
"I know your plight as widows especially in the areas of feeding and education of your children, Nigeria and Benin republic are not too far, I will endeavor to be visiting you from time to time to check your well being and come to your aid in any areas God gives us the financial support to do for you.
"What we need from you is nothing but prayer so that we can be buoyant to render this humanitarian services to the people of Africa and beyond" he said.
One of the beneficiaries Rhoda Moses who led other widows to pray for the president of the foundation , in her remark said "this is the first time somebody from another country visited us in our community and distribute food items and money to the widows"
She thank Ambassador Gabriel Onoja for the humanitarian services and prayed to God for his protection and guardians at all time.
"Since you have chosen to remember us as widows who don't have the financial capacities to take care of ourselves, we will never stop praying for you and the foundation. Your coming to this community today is timely and you can see the high turnout of widows and orphans in appreciation of your gesture" she added
Also in her remark, the mother of Ambassador Onoja who is an indigene of Benin republic Mrs Elizabeth Bani described the humanitarian services rendered to her people by her biological son as a dream fulfilled.
"It has been my dream and prayer that my children should be great and render selfless service to the less privilege in the society. So when Gabriel my first son started this humanitarian services three years ago I was overwhelmed with joy and I prayed for him and encouraged him to take the gesture to every part of the world and by God grace he is just starting , the foundation will be known world wide for its services.
"I am appealing to parents and guardians not to relent in giving quality education to their children so that they can be great tomorrow and give back to the society" she said.
Alhaji Umar Abu one of the ardent supporters of the foundation, who accompanied Ambassador Gabriel Onoja to Benin republic, said the cardinal focus of Enemona Foundation is love and humanitarian services, saying the extension of the gesture to widows and orphans in Benin republic was part of line up engagement of the foundation to extend its tentacles outside the shore of Nigeria.
He appealed to well meaning individuals, foreign donors across the world to support the foundation for effective implementation of its core mandate to the less privilege in the society.
Items distributed to widows and orphans include 250 bags of rice, cartons of maggi, bags of salt and cash.