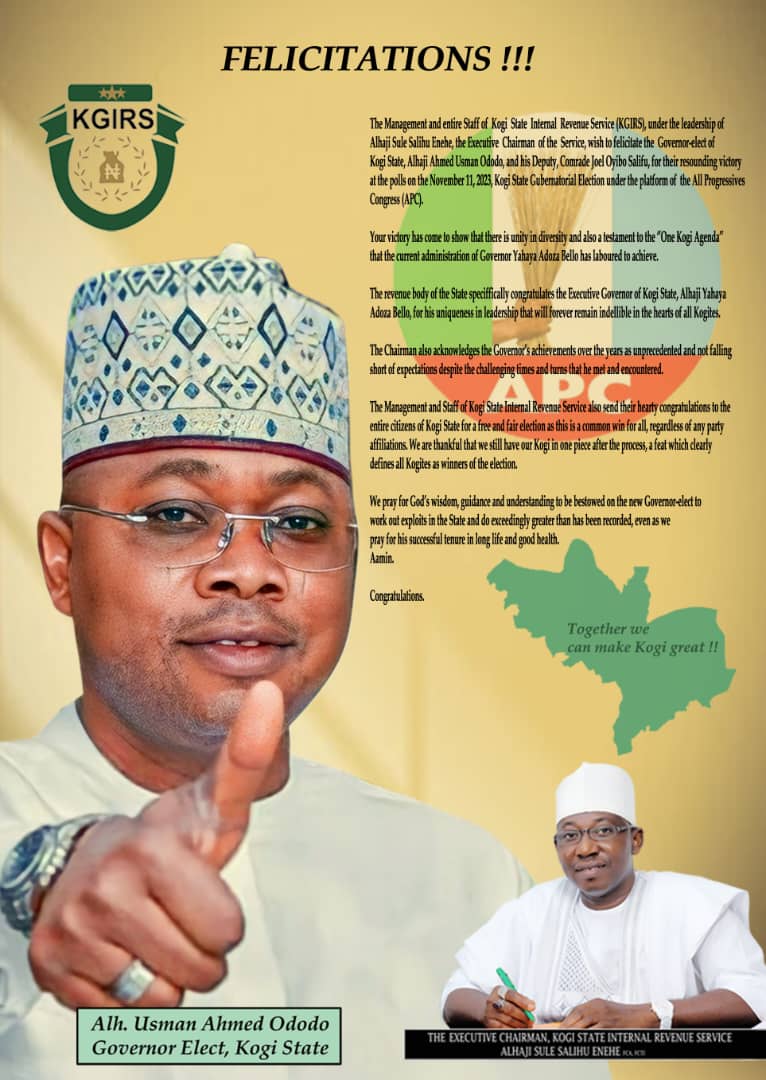 The President, Enemona Humanitarian Foundation, Ambassador Gabriel Onoja has called on religious leaders in Nigeria to caution pastors and Imams against preaching messages capable of plunging the country into crises and extreme violence.
Ambassador Onoja made the call on Sunday during a Thanksgiving of newly constructed United Evangelical Church (UEC) he donated to Inele Ugoh community in Olamaboro local government area of Kogi state.
According to him, the church and mosque are decent places where God's words are divulged to the people , appealing to Pastors and Imams to ensure that they pass messages that will unite the people rather than the words that will divide them and cause hatred and crises.
Speaking on the decay in the society today, the Philanthropist attributed the current challenges to poor parental care, lamenting that many parents have failed in discharging their responsibilities adequately.
"It is disheartening that these days parents hardly take care of their children or even educate them. Parents have also failed in inculcating moral in their children instead they focus and spent much of their time in running after their businesses at the detriment of the future of these children.
"Putting a stop to all forms of crimes in out society today is not a function for prayer alone, but a function of parents , taking responsibility to bring up their children in a Godly way and in accordance with the laid down rules of the society.
"We must watch carefully and monitor our children that are into the uae of drugs and other illicit substances as this has caused serious damage to them and the society" he advised.
Onoja who also expressed worries over the high level of division and denominational difference that existed among Christians, stated that working together as one indivisible entity would go a long way in advancing the cause of Christianity in the state and the country at large.
In his sermon , the Chairman , United Evangelical Church Rev. Dr. Samuel Udeme Ebukiba praised Ambassador Gabriel Onoja for building a befitting church for the community and charge well meaning in the individual in the society to spend their money in a Godly way, saying the favour is not quantifiable.
Ebukiba who was represented by Rev. Akoh Jacob Abraham , Chairman ,Ogugu area conference , joint service committee northern states area conference , advised the managers of the church to ensure proper maintenance so that the church can serve the community better.