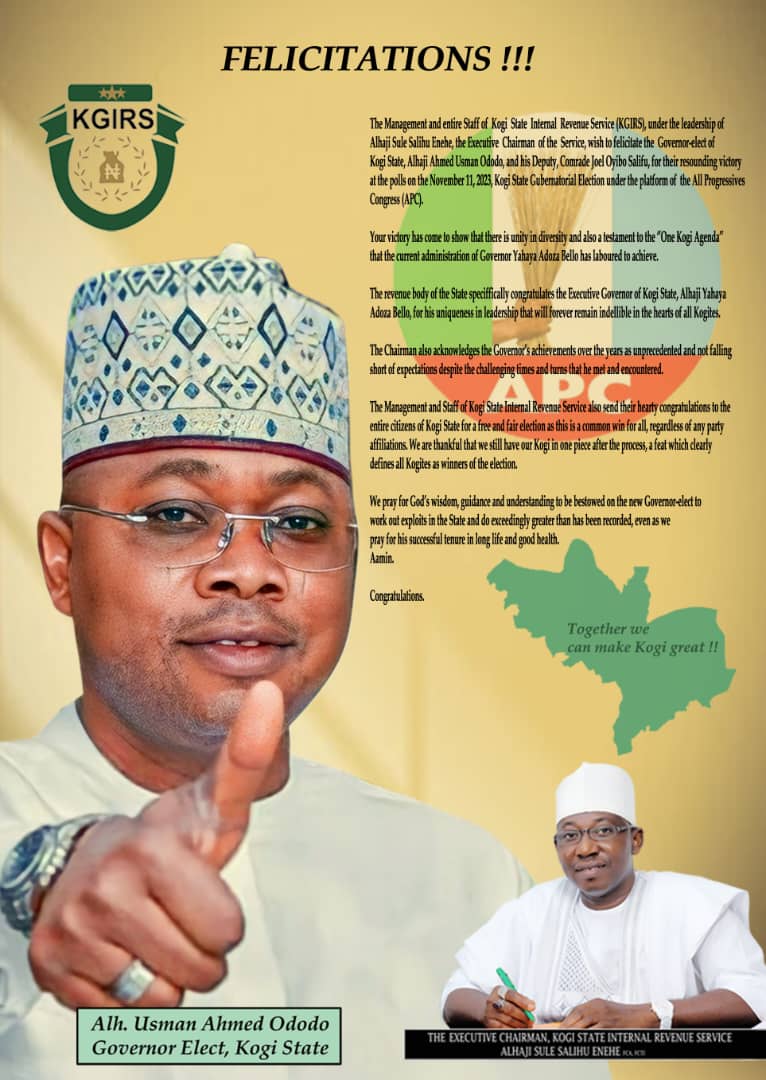 The Management and entire staff of Kogi State Internal Revenue Service (KGIRS) join millions of Kogites and indeed, Nigerians, to celebrate icon of Economic and Security His Excellency, Alhaji Dr. Yahaya Adoza Bello, the fourth Executive Governor of Kogi State, on the occasion of his 47th birthday today, June 18, 2022.
Sir, your dedication to service towards the transformation of Kogi State into an economically viable State has been a catalyst to us all at the Service to productively discharge our duties in the course of revenue drive in the State.
We use this opportunity to acknowledge and honour a great leader, a peacemaker, and a security conscious Governor, whose devotion to the cause of our dear State is unparalleled.
We value your unrelenting efforts in making Kogi State one of the safest States in Nigeria.
We pray for you for more wisdom and courage to lead the State to an enviable position that will continue to be a model to other States in the country.
May the Almighty Allah bless you with all the good things you desire and grant you many more winning years.
Happy Birthday, Sir!
Signed
Alh. Salihu Sule Enehe
Acting Executive Chairman, KGIRS.