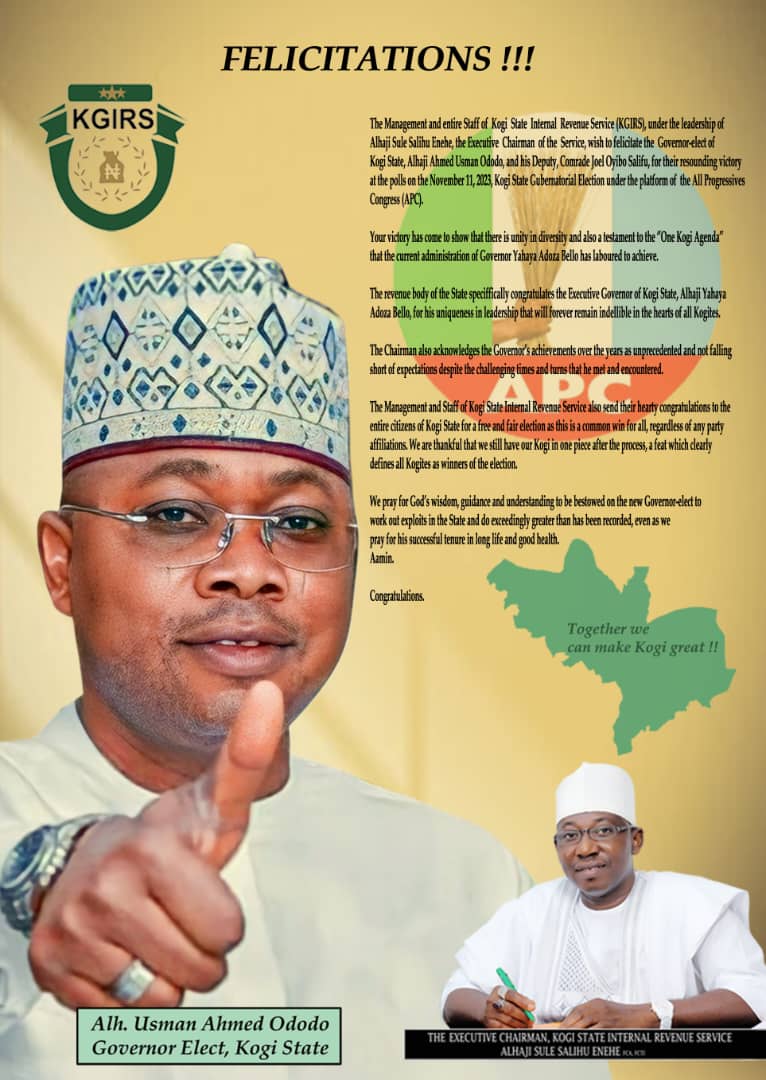 President of Enemona Humanitarian Foundation, Ambassador Gabriel Onoja has called on Muslim faithful to allow humanity and the love for fellow Nigerians guide them as they celebrate Eid-el-Kabir festival cross Kogi state.
This was contained in a message he personally signed and made available to newsmen in Lokoja on Friday.
Gabriel Onoja who said the need to show humanity became necessary following the harsh economic realities and hunger in the land, stated that the Eid-el-Kabir festival should be exemplified by the Holy Prophet's show of sacrifice and love .
He urged Kogites to share whatever little food or items they have in the face of the current economic downturn.
The philanthropist urged Muslims to be contented with whatever they have and shun greed and any form of act that may impede the integrity of the celebration.
While commending the improved security situation put in place in the state, Gabriel called on residents, especially those celebrating to be security conscious, vigilant and celebrate responsibly.
He charged youths to desist from social vices, especially basking in the euphoria of the celebration to engage in drug related crimes that may have negative multiplier effects on them.