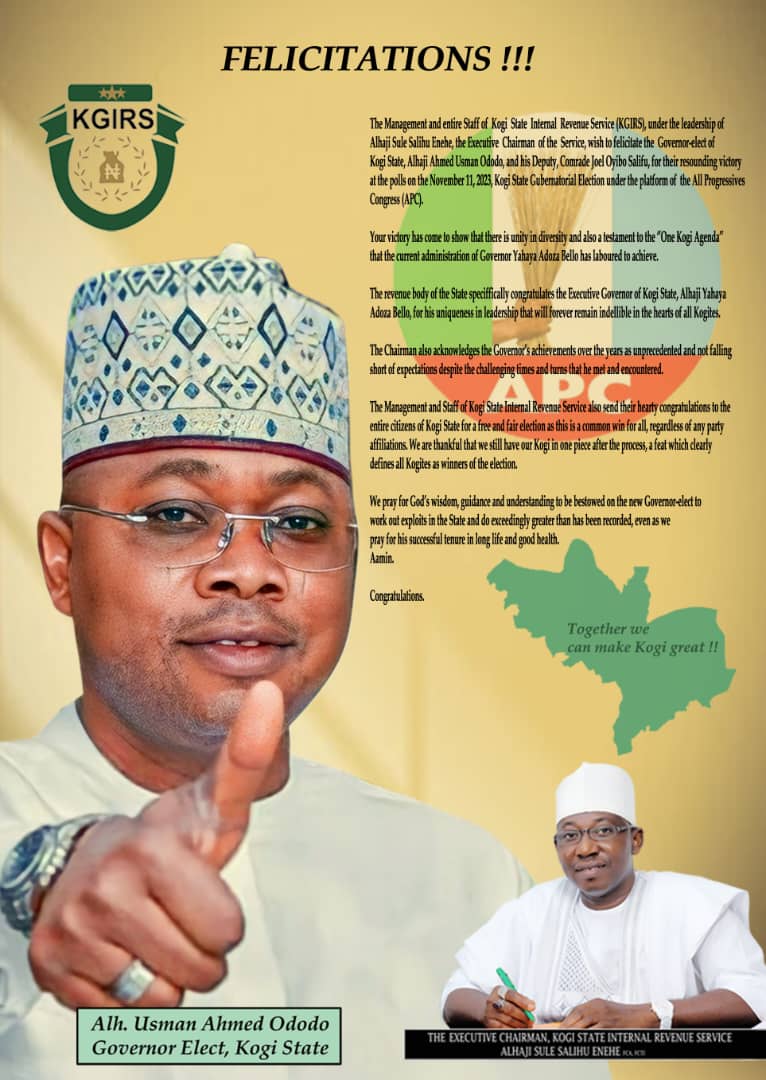 The Majority leader, Kogi state house of assembly, Hon. Muktar Bajeh, on behalf of Okehi cum Kogi state house of assemblies, felicitated with Muslims on this year's Eid-El-Kabir.
Muktar said "I extend a very hearty felicitation with the Muslim Ummah all over the world especially kogities on the occasion of this year's Eid-el-Kabir celebration.
The celebration of this year's Eid-el-Kabir reminds me of the mercies and benovelence of Allah and that is good for us to continue to embrace the virtues of love, peace, unity, kindness and sacrifice, as exemplified by the Prophet of Islam during and after the Eid-el-Kabir celebrations.
Eid-el-Kabir is very significant in the life of every Muslim due to the virtues and values that it conveys. The celebration of Eid-el-Kabir reminds us of the loving provision and sacrifice of Almighty Allah which has continued to sustain humanity".
He therefore use this occasion to appeal to all kogities to continue praying, supporting and appreciating His Excellency Alhaji Yahaya Bello administration so as to make kogi state greater.
Meanwhile, the majority leader wishes the entire Muslims a hitch free Sallah festive.
Hon. Muktar Bajeh
Majority Leader Kogi State House Of Assembly