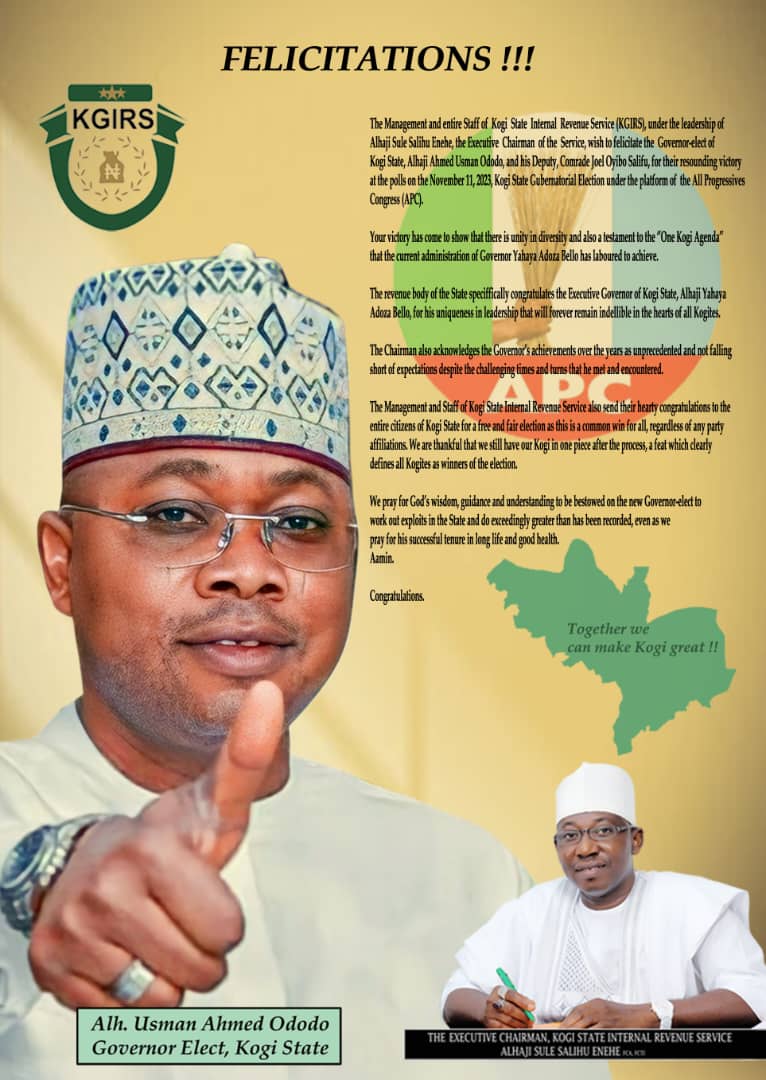 My administration will continue to provide quality healthcare to Kogi people…..Says Gov BelloKogi State Governor Alhaji Yahaya Bello has promised that his administration would continue to deliver quality healthcare service to the people of the state.
Governor Bello stated this during an inspection of Reference Hospital in Okene, Kogi State.
According to him, his administration has developed a model to ensure that the facility in the reference hospital is sustainable and affordable to Nigerians seeking advance medical care.
He noted that the hospital which is 95 per cent completed would efficiently and adequately help to run all health facilities across the state, assuring that qualified staff would be engaged to sufficiently manage the facilities.
While emphasizing that the reference hospital would go a long way to boost healthcare delivery at the tertiary level, Governor Bello added that the hospital would be among other projects executed by his administration that would be commissioned by President Muhammadu Buhari in no distance time.
Governor Yahaya Bello who also inspected the Agassa and Ozuri Gully Erosion Projects expressed delight at the quality of work done by the contractors, noting that his administration through the Kogi NEWMAP has invested in the gully reclamation projects in the communities to prevent further washing away of the soil by erosion.
He also inspected the newly rehabilitated Ohinoyi of Ebiraland palace in Okene, some road projects, SDG hospital among other laudable projects that have direct impact to the people of the state.