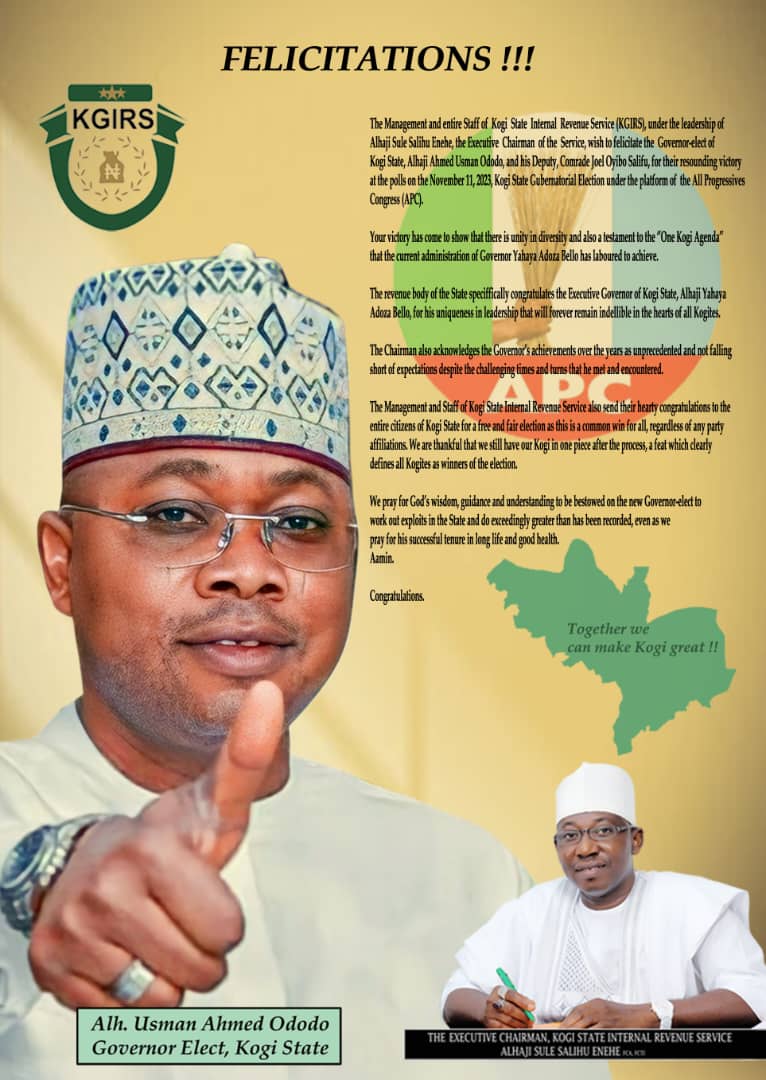 Enemona Josh Humanitarian Foundation has joined Christians and Christian leaders all over Nigeria and beyond to celebrate with Igala Gospel Music Minister Abigail Omonu who was recently signed as its ambassador on the occasion of birthday.
President of the foundation Ambassador Gabriel Onoja in a congratulatory message made available to newsmen in Lokoja on Wednesday, described the renowned songwriter, producer and singer, Abigail Omonu as a blessing to millions of Nigerians for the past twenty four years that she started her public music ministry in Igala land.
According to the message "On your birthday, I am joining family, friends and fans all over the world to celebrate with you an iconic performer, for using your voice in serenading for more than twenty four years of the total life you have lived on earth.
"I am using this auspicious occasion in extolling you for your dedication to soul winning, preaching of the gospel of Jesus Christ, mending broken marriages through your music and counseling younger Christians, which has transformed many lives, and left an indelible mark on them, inducing myself"
Describing the "Agaba Idu" music corner as a phenomenal singer with spiritual tact, Gabriel acknowledged her contributions to his own spiritual and moral development since he met her, her support as ambassador to Enemona foundation and the motherly roles she has played in his life, especially in time of anxiety.
Onoja said he shared the joy of another age with the singer, her husband, fans, other family members and friends, while acknowledging the inspiring influence of her many songs which are practically like national anthem among churches and even Muslim communities across Nigeria.
In another development, Executive Director of Enemona foundation, Mr. Williams Illah also affirmed that Abigail, "the multi-talented artiste" holds a special place in Nigeria's music history, starting out with the "Agaba Album" which contains songs that have remained evergreen in Nigerian homes and churches.
Mr. Illah congratulates Abigail whose songs on marriage and family life has he said has remained philosophical that touch on love, kindness, loyalty, unity, peace and togetherness in family and marriage life.
The Executive Director lauded his staying power on the stage, with such poetic and soulful inspirational tracks in over twenty albums that have attracted many views and reviews on apps and tubes, engaging the social media for long period.
Like the Foundation's president, Williams Illah prayed that the music maestro will continue to enjoy good health and more inspirations for sonorous tunes in the years ahead even as she turns twenty five years on stage in September.