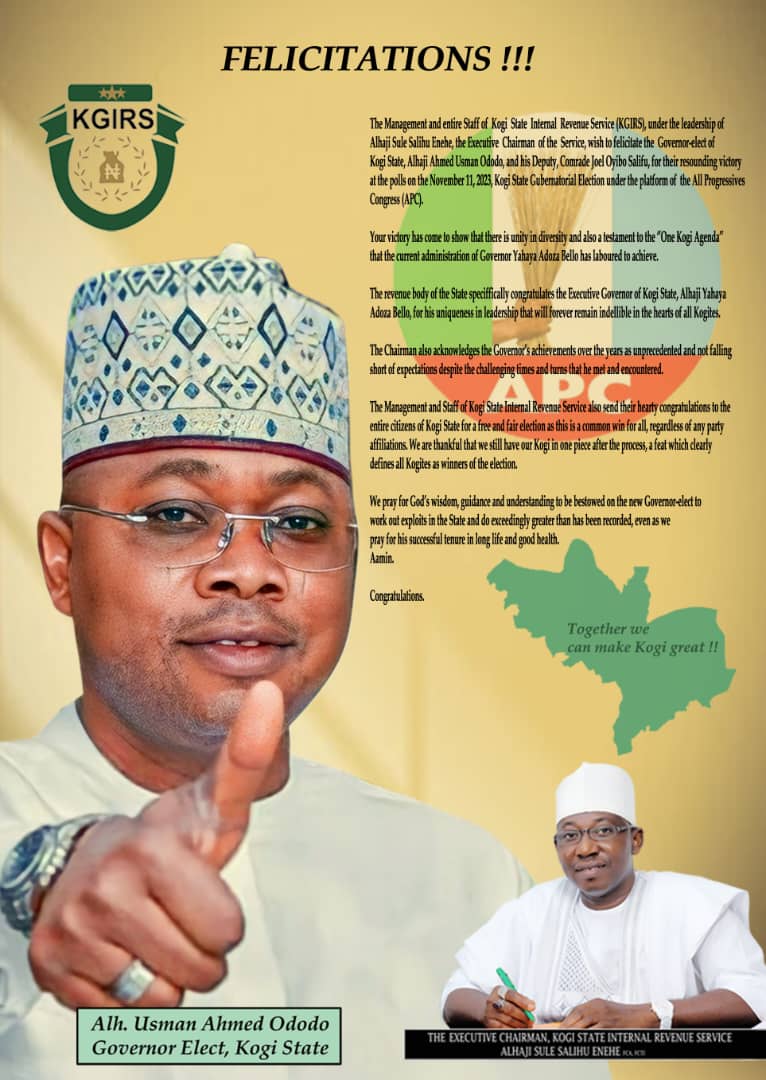 The Speaker,  Kogi State House of Assembly Rt. Hon. Matthew Kolawole on Thursday  floored Olobatoke Segun Samuel, Chief Aiyedogbon David, as the Federal High Court of Nigeria, sitting in Lokoja awarded cost against the two applicant seeking to join suit filed by Rt. Hon. Mathew Kolawole.
The preceding Judge ,  Hon. Justice Peter H. Mallong of the Federal High Court sitting in Lokoja thrown out the applications of Olobatoke Segun Samuel and Barr. David Aiyedognon alias  Charvid seeking to join the suit FHC/LKJ/CS/35 / 2022 filed by Matthew Kolawole.
The suit was to compel both the All Progressives Congress (APC) and Independent National Election Commission (INEC) to upload his name as the duly elected candidate of the ruling All Progressives Congress (APC) in the primary election of the party  held on the 27th May, 2022 for which he was the winner of the said election haven scored 69 votes being the highest valid votes to clinch the ticket of the party for Kabba-Bunu/Ijumu Federal Constituency in the forthcoming general elections in 2023.
Justice Mallong ,  said it is not the responsibility of both Olobatoke and Aiyedogbon to accept or upload the nomination of Matthew Kolawole as the candidate of the All Progressives Congress (APC) and  threw out both applications of interest parties seeking to join the suits having failed to satisfied the court on Order 9 rule 5 of the Federal High Court, Civil Procedure Rule.
The court thereafter awarded the sum of  fifty thousand naira (#50,000) against Olobatoke Segun and Two hundred thousand naira (#200,000) against Barr. Aiyedogbon David alias Charvid.
Justice Mallong  adjourned the case  to 17th August,  2022 for hearing .