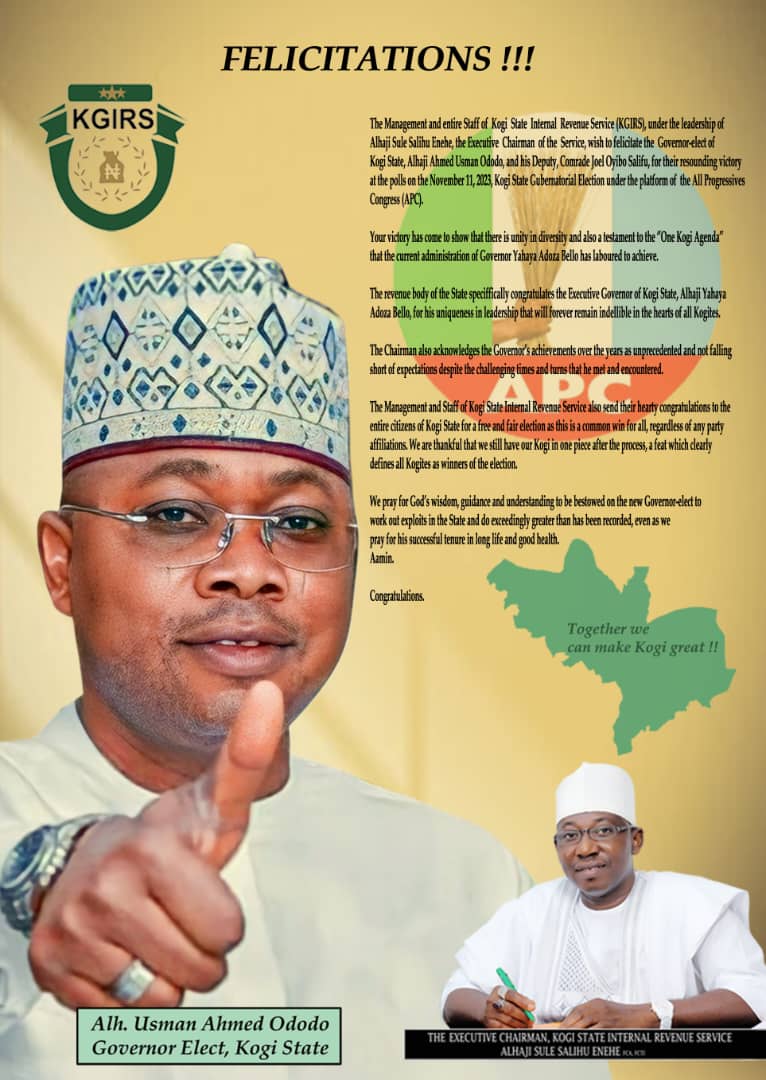 Ahead of 2023 general elections, an international election monitor, Ambassador Hamzat Lawal has cautioned electorate across   the country against selling their votes to candidates of political parties that lack the capacity to deliver dividend of democracy to the people.
Hamzat Lawal who is also the Chief Executive Officer, Connected Development a Civil Society Organisation stated this on Friday at Magongo community in Ogori-Magongo local government area of Kogi state during a sensitization advocacy on the need for electorate to conduct themselves peacefully and vote rightly during the forthcoming general elections.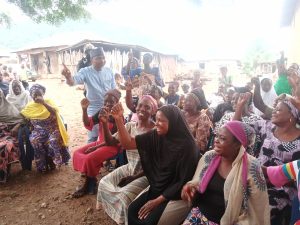 He charged the people at the grassroots to base their choice of candidate during election on competency, vibrancy that will bring about service to the people and their communities.
"This is the period of electioneering campaign where money bags politicians will come to you to buy your conscious with money, maggi, cloth , rice and beans so that you give them your votes at the expense of your future and that of your children.
"I am in this community today to sensitize you about what will certainly happen to you if you surrender to such politicians. Time has come when electorate should look beyond taking money from politicians and base their votes on credibility of the candidates contesting elections.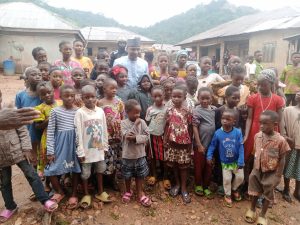 "Today women are suffering in various communities, no portable water, roads are in bad condition, no primary health centre and where it exist there is no medical personnels and no drugs. Children can no longer go to school for fear of being kidnap for ransom, youth are roaming the street for lack of jobs.
"Magongo is my second home and I am here to educate and sensitize you on the need for total departure from the way things are done in the past during campaign.
"Democracy is about the people and you must ensure that the dividends of democracy are delivered to you by giving your votes and support to candidates that will value your mandate and I am appealing to you that as we go into campaign season we should create avenue for peace" he advised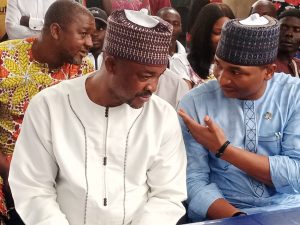 In his remarks , the Olumagongo of Magongo Chief Sam Bola Ojo appealed to politicians to bear in mind that in politics there must be sincerity, love and understanding, stressing that the use of money to buy victory has been a cog in the wheel of political development of Nigeria.
The royal father who lamented that the resultant effect of vote selling and buying is poor performance, however urged the electorate to do the needful during the forthcoming general elections.
"I have told my people not to pursue wealth at the detriment of their peace and comfort. There is nothing rice, maggi, omo and cloths can do for any body , instead it will further impoverish you for four years. If you have regard for yourself you will not run after what can not add value to your life. We must have faith in God that created us" he said.
Also in her remarks , an educationist from the community Mrs Ahmadu Rukaiyat pointed out that the future of their children lay in the hands of the parents and charged them to collect their Permanent Voters Card (PVC) in order to change the narrative for better.
"The country has enormous resources to better the life of the citizens of this country, but bad leaders we often voted into power every four years after collecting token from them push us into this mess where we can no longer feed, cloth and educate our children" she lamented.