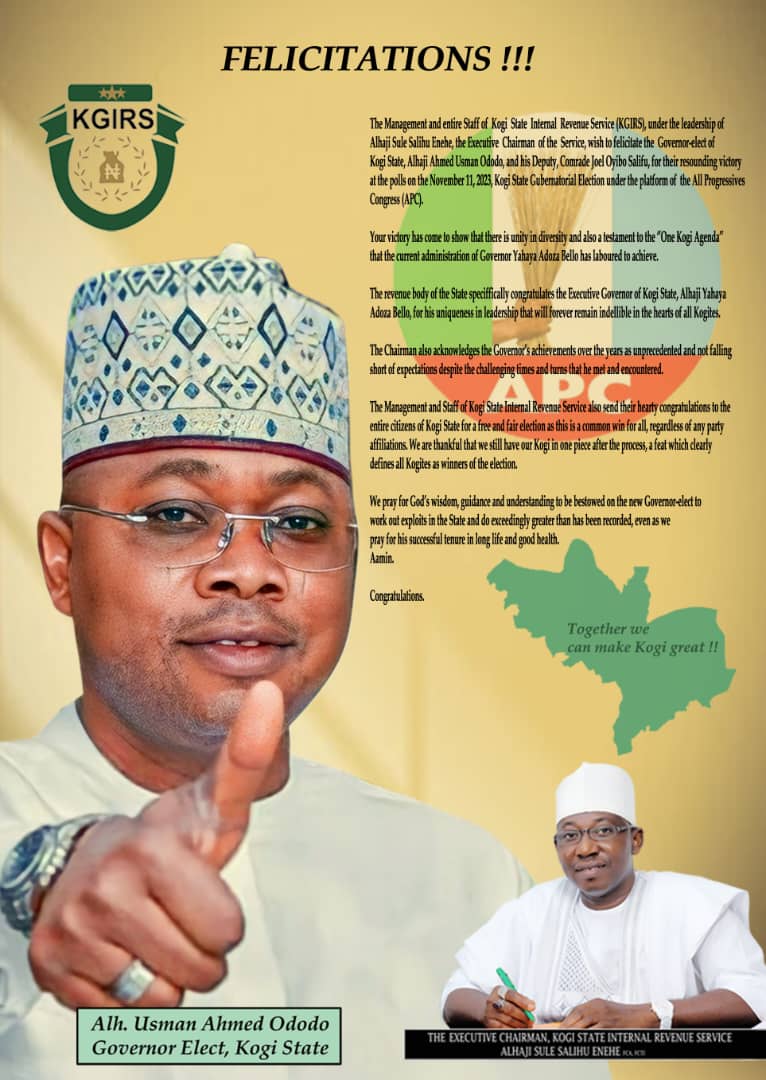 Kogi State House of Assembly has asked for the ten percent shares that belongs to the State Government from the representatives of Dangote Cement company, stressing that all available documents shows that the company started as Obajana Cement Company and at what point did it turn to Dangote Cement company without any considerations.
To make the claim possible, Kogi State House of Assembly ordered the management of Dangote cement company to provide all necessary documents that have to do with the transfer of Obajana Cement Company owned by Kogi State Government to Dangote Cement Company.
The House also directed that the documents signed at the establishment of the Company and relevant receipts of dues it claimed to have paid to Kogi State Government available at the next adjourned sitting date.
The Speaker of Kogi State House of Assembly, Hon Matthew Kolawole gave this order after an interim reports of the ongoing investigative hearing on Internally Generated Revenue which was submitted by the adhoc committee led by Hon. Isah Tenimu and deliberated upon during yesterday plenary session on the floor of the House.
He said this has become imperative in view of the claims and counter claims between the Chairman of Kogi State Internally Generated Revenue Service (KGIRS) and Representatives of Dangote cement company.
The adhoc committee that is investigating the operation of mining companies in the state said at inception that the company was owned by Kogi State and wanted to know how it suddenly transisted from Obajana Cement Company to Dangote Cement Company.
The Speaker also directed that the Financial Director of Dangote Cement Company should meet with KGIGRS and the Commissioner of Commerce and Industry to reconcile financial differences.
Earlier during the investigative hearing, the Commissioner of Commerce and Industry had pointed out that Dangote had not been paying business premises fees since operation in the state.
Responding, the representative of Dangote, Alhaji Jimoh claimed that on the contrary Kogi State had 10 per cent share which could only be claimed if the state showed interest, adding that since no interest was shown, the shares has been acquired when Dangote became a conglomerate.
While the Financial Director of Dangote, Segun Oyebanjo claimed that since 2016, the company has paid in total dues the sum of #14 billion to the coffers of Kogi State Government through KGIRS with receipts, Chairman of KGIRS said it was not so, adding that the receipts being bandied are not from them.
Also Oyebanjo said it was only in 2021 that some certain taxes have not been paid.
The adhoc committee will continue the investigative hearing on Tuesday 4th October, 2022 to attend to other companies operating in the state.