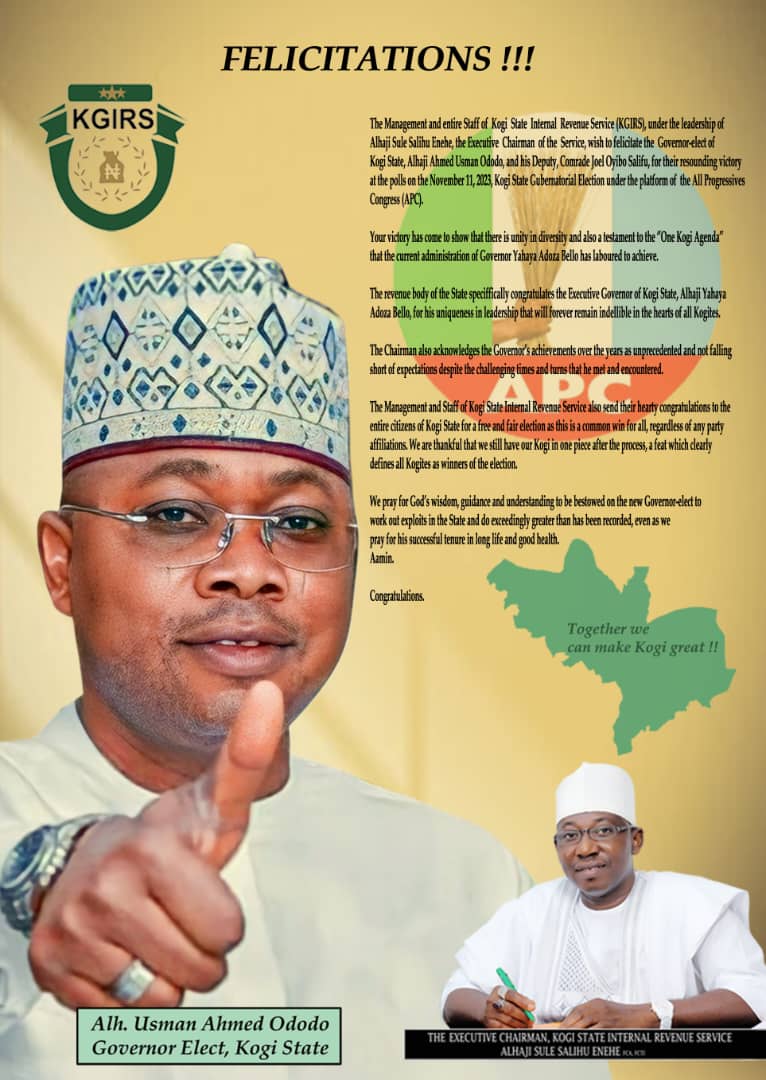 The All Progressive Congress, (APC), Kabba/Bunu/Ijumu Campaign Council has called on the Independent National Electoral Commission (INEC) to as a matter of urgency to act in line with relevant laws empowered by the Electoral Act 2022 and INEC Regulations and Guidelines 2022 to conduct supplementary election in Kabba-Bunu/Ijumu federal constituency.
The wards are ; Aduge/Ogale, Iyah/Ayeh poling unit 006 Wards, Ijumu local government in addition to Iyah unit in Otu ward, Kabba/Bunu Local Government and Egbeda Egga in Ijumu local government that where election earlier cancelled in the federal Constituency.
This was contained in a statement signed by the Director General of the Campaign Council, Hon. Yahaya Ismail and made available to newsmen in Lokoja on Friday.
According to him, the campaign council has further discovered that elections were also cancelled in Iyah/Ayeh and Aduge/Ogale wards which should also be included as parts of the areas supplementary election will be conducted in accordance with the electoral act 2022 and INEC Guidelines 2022.
He urged the commission not to compromise in doing the right thing as spell out in the electoral act and guidelines.
'Where the margin of lead between the two leading candidates in an election is NOT in excess of the total number of voters who collected their Permanent Voters' Cards (PVCs) in Polling Units where elections are postponed, voided or not held in line with Sections 24(2 & 3), 47(3) and 51(2) of the Electoral Act 2022.
"The Returning Officer shall decline to make a return for the constituency until polls have been conducted in the affected Polling Units and the results collated into the relevant forms for Declaration and Return.
"This is the margin of lead principle and shall apply wherever necessary in making returns for all elections in accordance with these Regulations and Guidelines" he said
Hon. Ismail said the enabling laws is very clear on what the electoral umpire should do when such issues arise that the principle of margin take it course where the lead between the two leading candidates is in excess of the PVC collected in the affected areas, noted that in this case the vote margin between the two leading candidates is 262, whereas there are over 1800 pvc collected in the four affected areas.
He called on INEC not to compromise in discharging their constitutional duties on conducting elections in line with enabling laws as that will not only strengthen Nigeria democracy but it will set standard for performance for whoever is elected.