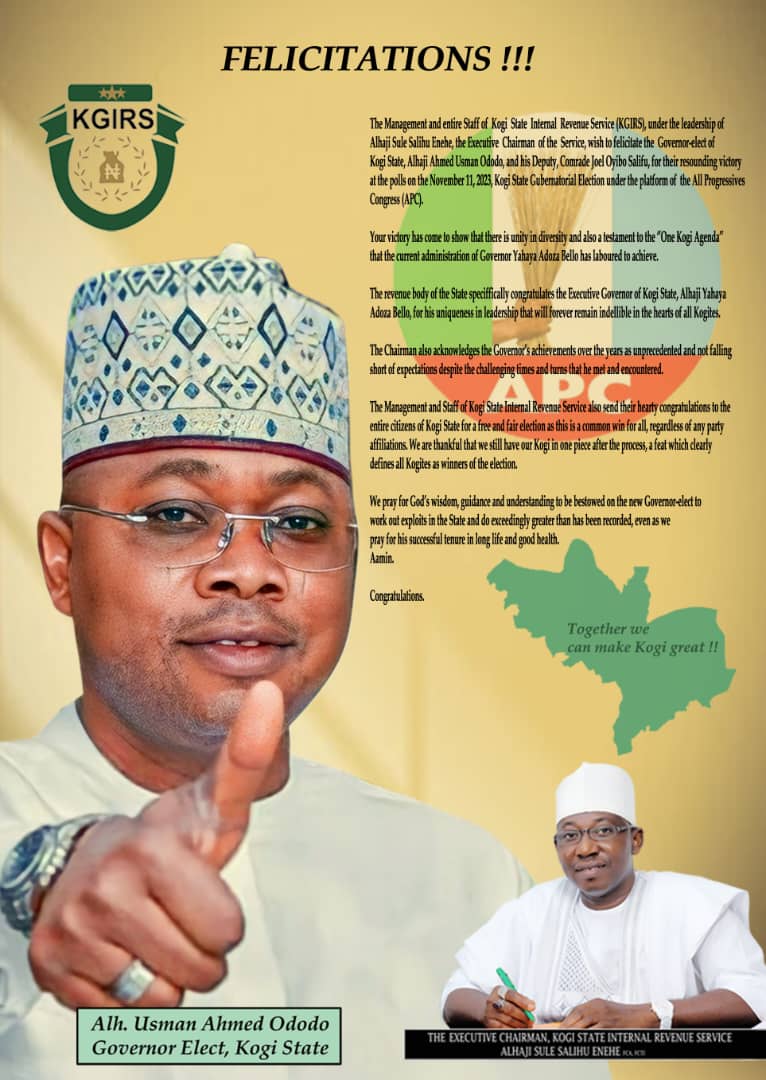 The Senator representing Kogi East Senatorial District at the National, Dr Jibrin Isah Echocho, has called on traditional rulers in Dekina local government to urgently intervene in the serial killings going on at Oganenigu community.
He also condemned in strongest terms the killings in his constituency.
The call was contained in a statement he personally signed and made available to journalists in Lokoja on Sunday.
Echocho who decried the recent invasion after moves have been made previously to broker peace between the original inhabitants of the land and Fulani herders, said some people were benefiting from the crises hence its contentious resurfacing, leading to destruction of lives and property, most worrisome, is the displacement of women and children.
He appealed to traditional leaders in Oganenigu and Dekina Local Government whom he said should know what the issues are, to sit on a round table with the Fulani leaders with the view to discussing and finding solutions to the concerns.
Echocho recalled that the Oganenigu crisis saw Governor Yahaya Bello visiting the communities some years back, despite difficult terrain, solely to see that peace rains in the land.
The statement read in parts, "With a heavy heart and deep sense of grief I wish to hereby condemn in the strongest possible terms, the invasion of Edede, Aloko and its adjoining communities in Oganenigu ward in Dekina Local government area of Kogi state.
"I wish to call on the traditional institution to provide useful information to the state government which I know is ready to help them live in peace so that the issues at stake would be identified and resolve.
"I have the strong feeling that some people at some quarters may be profiteering from these incessant crises hence its reoccurrence, if not, we have lived with herders for several years in peace and we are mutually in love with ourselves.
"I strongly commend the efforts of his Excellency Alhaji yahaya Bello in securing the whole state, I wish to still appeal to him to intervene and act on behalf of the poor and innocent people to protect and further guarantee them a future of longevity, pride, and prosperity like he has always done by visiting the redoubled community some years ago.
"This recent surge of mindless killings in Edede on Thursday last week and the renewed one on Sunday morning should be avoided so it does not lead to reprisal at any angle.
"Under the present administration of Yahaya Bello, citizens and residents have enjoyed mutual peace and we give it to him, it is my strong desire that this mutually beneficial relationship is sustained as the recent trouble leading to people being killed by suspected herdsmen or unknown gunmen involving people on their ancestral lands is annoying.
"My concern now is that people are being rendered homeless and internally displaced on their own land as a result of issues that common discussion or understanding would have settled.
"While calling on the youths and people of Oganenigu as a whole to be law abiding, the Senator finds it instructive to admonish them to resort to their leaders in discussion towards finding lasting solution to the problem"