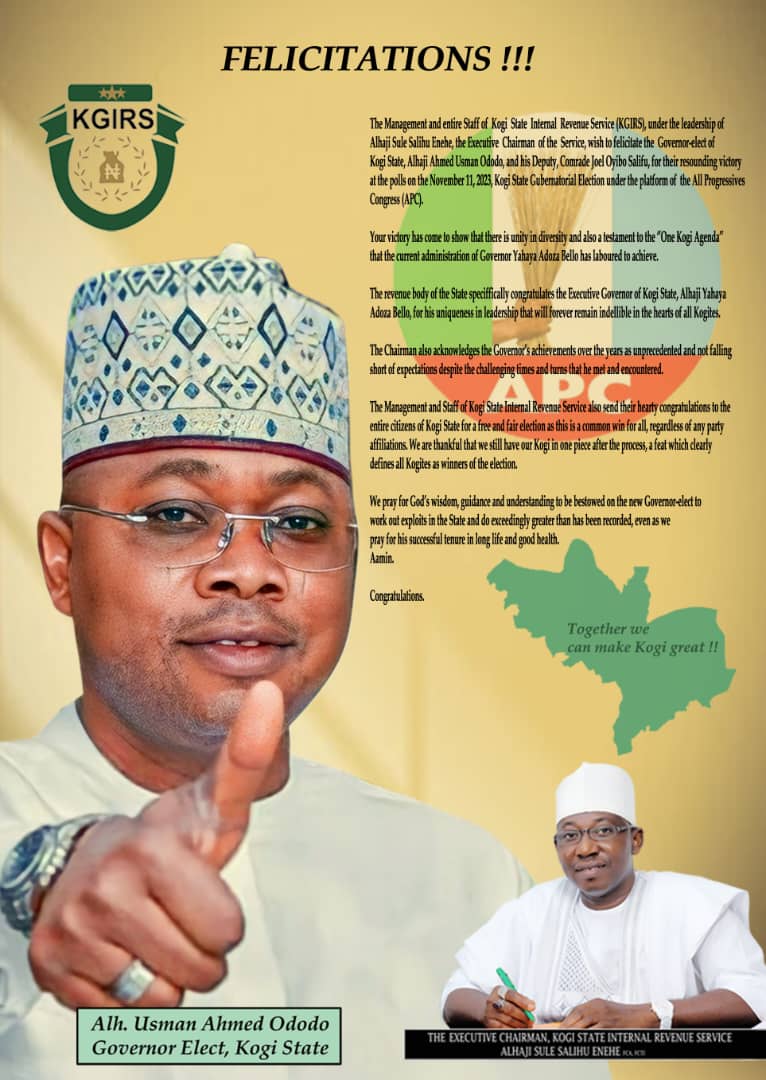 Forum of Deregistered Political Parties in Kogi state have unanimously endorsed the candidate of Action Alliance (AA) Otunba Olayinka Braimoh in the Governorship election slated for Saturday November 11th, 2023.
They adopted Braimoh while addressing a Press conference on Thursday in Lokoja, Kogi State .
Spokesman of the forum, Hon. Godwin Atawodi affirmed that the candidate of the Action Alliance has a better plan and capacity to effect positive development in the state.
According to him "The Kogi State Governorship Election is here, the candidates have been busy campaigning and meeting the people to soliciting for votes.
"The Kogi people have to make a choice from the array of candidates on Saturday 11th November 2023, political pundits are making their different permutations on who will win or not win.
"However, we as deregistered political parties in Kogi State with our structures still intact across the 239 wards, in 21 Local Government Areas of Kogi State have felt the dire need to educate our dear Kogi people by doing a critical cynical analysis of all the candidates and of course come up with the best candidate who can take us out of the present predicament.
"So we painstakingly look at the agenda and blueprint of all the candidates and have unanimously arrived that Kogi people should go out enmasse and vote Olayinka Braimoh, he has the best plan , the best credential, humility, Godliness to lead Kogi people with his STATS agenda that entails Solid Mineral Development, Tourism, Agriculture And Trade.
"We hereby endorse the candidacy of His Excellency Olayinka Braimoh, the Governorship Candidate of Action Alliance and urge all Kogites to vote enmasse for him, he remains our best".
"This is our clarion call, go to the people of the east, the people of the west, and the people of the central tell them that His Excellency Olayinka Braimoh of Action Alliance is the most preferred candidate.
Thank you for listening".
While responding to the development, the state Chairman of Action Alliance, Dcn. Fred Ambo thanked the forum for the bold step and assured them of inclusiveness once elected.
His words "I thank the deregistered Political Parties for recognizing Otunba Olayinka Braimoh and adopting him as their candidate. God has already designed that seat for our principal and we are sure of Victory".